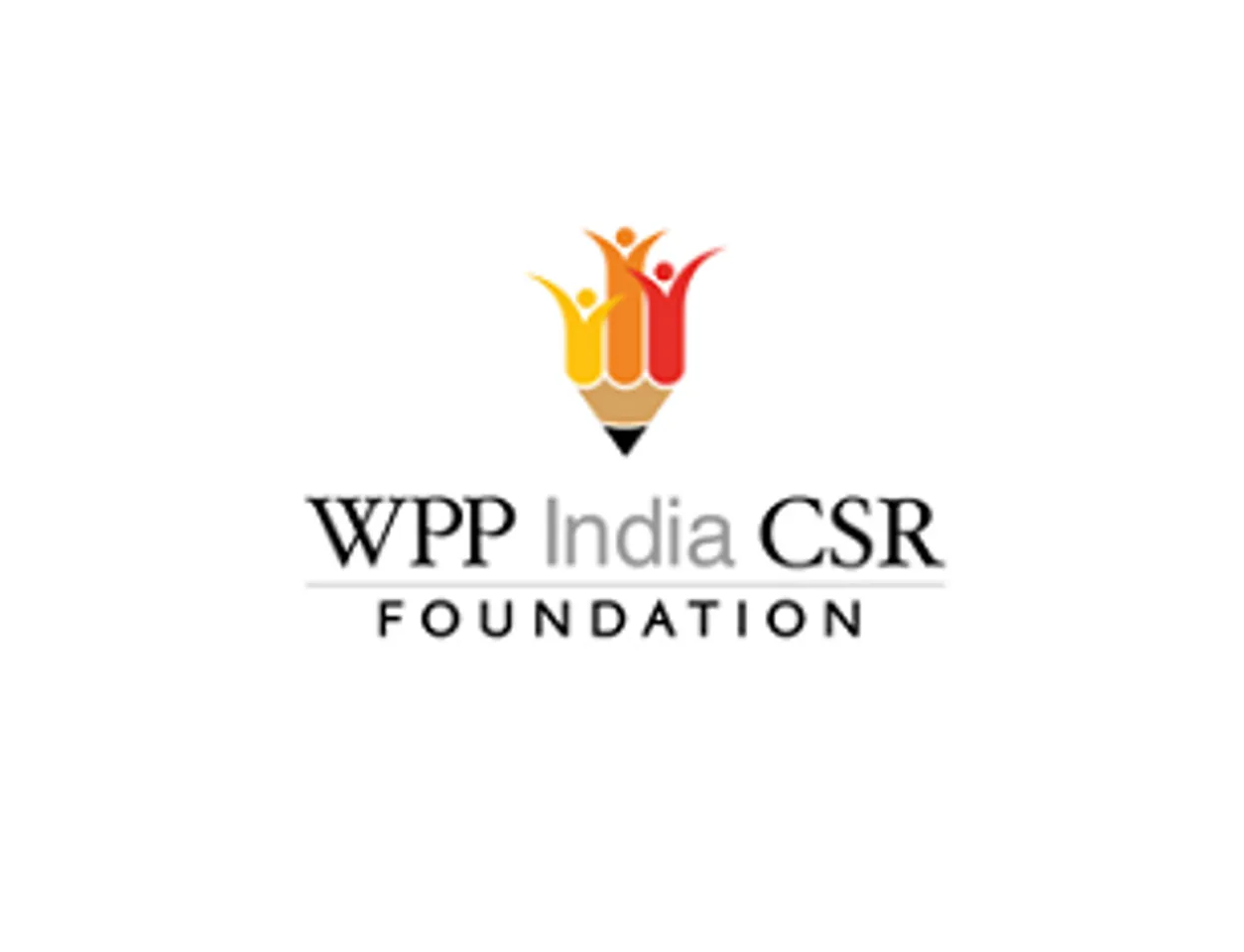 MUMBAI: WPP, the communications services group, recently announced the launch of 'WPP India Corporate Social Responsibility Foundation', consolidating CSR activities of all WPP Companies in India under one umbrella. The foundation is committed to a common CSR vision to "Enable children and youth from vulnerable and marginalized communities to achieve their full potential through holistic child development with a focus on education, life skills and health".
To achieve its vision, the 'WPP India CSR Foundation' is launching an ambitious INR 33 Crore (USD 5 Million) education, life skills and vocational training programme targeted to reach 20,000 children aged from 11 to 18 years over the next three years. To take the programme to the ground, 'WPP India CSR Foundation' has partnered with Genesis Foundation, Hope For Children and Magic Bus as implementation partners bringing required local knowledge and in-depth community connect.
Commenting on the launch of the WPP India CSR Foundation, WPP CEO, Sir Martin Sorrell said, "India has today established itself as one of the fastest growing world economies enjoying positive growth, however the country continues to be challenged with a large number of unemployed youth, posing as one of the biggest threats. We believe that a challenge of such magnitude requires a programme to be built on the principle of effective partnership. The WPP India CSR Foundation believes that by collaborating with knowledgeable and forward-looking not-for-profits we will ensure the program's success and sustainability in the long run."
As one of the partners of the programme, Prema Sagar, Founder Trustee, Genesis Foundation said, "Before education, skills and employability comes the basic right of the child to live a healthy life. To 'Give Life A Chance', we provide financial support for life-changing medical intervention for critically ill under-privileged children so that they can learn, play and earn to build a future for themselves."
Speaking about the partnership, Ian Correa, Director Development, Hope for Children said, "What I appreciate about the WPP approach is that their thought process strives to be considerate, compassionate and complete. It ties into HOPE foundation's 'Cradle to Career' strategy of helping children complete school before joining college and acquiring employable skills. We look forward to the children of the programme areas being able to realise their potential as a result of the WPP-HOPE foundation partnership."
The programme has been designed to facilitate a multi-stakeholder approach by working with children and teachers and also interacting with the local government bodies and the larger community. The programme aims to improve the quality of education through creative teaching methods, making the classroom an enjoyable place of learning and targeted community engagement and mentorship.
Commenting on the partnership, Pratik Kumar, CEO, Magic Bus, "We are honoured to be partnering with WPP towards bettering the lives of over 20,000 children and youth from some of Delhi NCR's and Mumbai's poorest neighbourhoods. Our project will work on delivering impact around improved learning outcomes and employability skills, in partnership with local NGOs and organisations."
The programme will be launched in the last quarter of 2015 and will be rolled out across schools and communities in and around the National Capital Region and the Greater Mumbai area.