As the world struggles to open with a muted pace and limited resources, as a fall out of the COVID-19 pandemic, there seems to be greater stress on cooperation, collaborations and partnerships.
The fight against a common enemy in the form of Corona virus has undoubtedly opened up possibilities, which earlier were a distant dream. In more than one way, the world seems to be coming closer, even while social-distancing becomes the new normal.
Addressing the US-India Business Council, Prime Minister Modi said, "We all agree that the world is in need for a better future. And, it is all of us who have to collectively give shape to the future. I firmly believe that our approach to the future must primarily be a more human- centric one. Our growth agenda must place the poor and vulnerable at the core. 'Ease of Living' is as important as 'Ease of Business'.
The emphasis clearly seems to be shared value creation, collective responsibility towards the less privileged and of course a humane approach for development.
According to paper published by USISPF in 2018 U.S.-India bilateral trade was expected to touch a whopping $238 billion by 2025. The estimate also projected that, by 2025, bilateral trade could range between $283 billion to $327 billion, at an annual average growth rate of 10%-12.5% (as witnessed in 2017 and 2018). This report was bullish on sectors such as defence trade, commercial aircrafts, oil and LNG, coal, machinery and electronics for U.S. investments and commerce into India.
However, not much has been achieved in the last 2 years. According to commerce ministry data, in 2019-20, the bilateral trade between the US and India was at USD 88.75 billion as against USD 87.96 billion in 2018-19. However, the trade gap between the two countries increased to USD 17.42 billion in 2019-20 from USD 16.86 billion in 2018-19. In fact, in 2018-19, the US first surpassed China to become India's top trading partner.
The Prime minister further added, "Recent experience has taught us that the global economy has been too focused on efficiency and optimization. Efficiency is a good thing. But, on the way, we forgot to focus on something equally important. That is resilience against external shocks. It has taken a global pandemic to remind us how important resilience is."
This comes even while the top policy makers in the US are grappling with the humanitarian and economic impacts of COVID-19, None of whom have really comprehended a downturn of quite such scale or scope, added with uncertainties of what will work and what will not?
The US economy itself has seen the worst meltdown, many times more than the World War 2. According to some estimates, the World's biggest and the strongest economy could shrink anything between 8 to 13 percent by the end of 2020 and recovery could take as long as 3-5 years.
So, while the Prime Minister tried hard to sell India as a lucrative Investment destination to the US investors, the question really remains, how can we really hope from the much-coveted US investors, who barely looked at India even in the Pre-Covid Era, as a preferred option for their investments.
---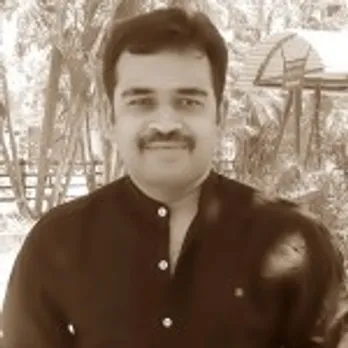 Kanhaiya Singh is a senior Indian Journalist and Editor-In-Chief of CSRLive.in, having interests in politics, economy & sustainability. He has worked with prominent news organizations like CNN-NEWS18, CNBC-TV18 & NewsX in various capacities.