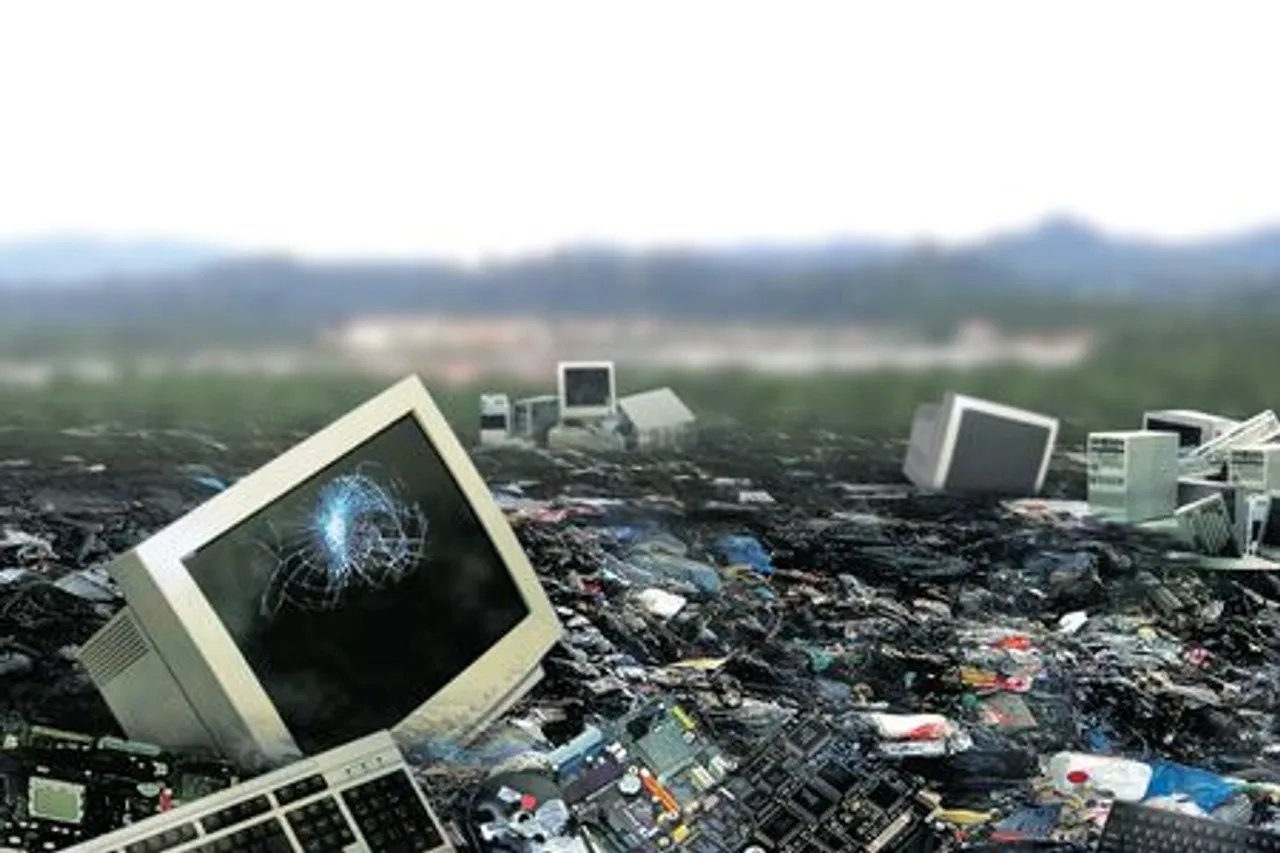 Mumbai (October 7, 2016 ): The buzz around e-waste (also referred as Waste Electrical and Electronic Equipment) management in India has been intensifying since the announcement of the date for implementation of E-Waste Management Rules, 2016. Starting October 1, the responsibility of e-waste management and disposal has passed onto manufacturers, dealers, collection centers,   e-retailers and refurbishers. The application of Rules 2016 will also bring public companies and healthcare facilities (with turnover of more than INR 1 Crore) into the fold of 'bulk consumers'.
The guidelines for Extended Producer Responsibility (EPR) tasks producers of electric and electronic equipment with managing end-of-life waste. Every producer of electronic products will have to apply for EPR before the end of this year, failing which it will be barred from making its products available commercially. The EPR also requires producers to collect 30% of the waste generated for the first two years, and by the seventh year, the collection target should have climbed to 70%.
"The annual e-waste generation in India is expected to cross 2 million tons by 2017 and e-waste volume is likely to grow at a compound annual growth rate of 21% during 2015-2020," said Kshitij Nilkanth, Program Manager, Energy & Environment Practice, Frost & Sullivan. "More than 70% of the e-waste is generated by governmental, public and private industries, while households and manufacturing industries contribute 15% each."
The organized sector accounts for only 4% to 5% of the total e-waste management market, leaving a whopping 95% to the unorganized sector. This equation will change once the new rules come into effect, as both producers and bulk consumers will be responsible for the proper management and scientific disposal of e-waste.
"Most of the organized e-waste management companies operate in 10 states that generate the bulk of e-waste," noted Nilkanth. "The implementation of Rules 2016 will place the spotlight on organized companies and open up opportunities in other states and tier II cities."
With the escalating volumes of e-waste, the e-waste management market is likely to attract new companies or those that view e-waste management as an adjacent business. The key will be to identify opportunities along the value chain and formulate strategies to leverage the current situation.
Frost & Sullivan's Energy & Environment Practice specializes in leveraging global industry-specific expertise to structure and implement actionable strategies, and deliver instant improvements that impact performance.
Source: