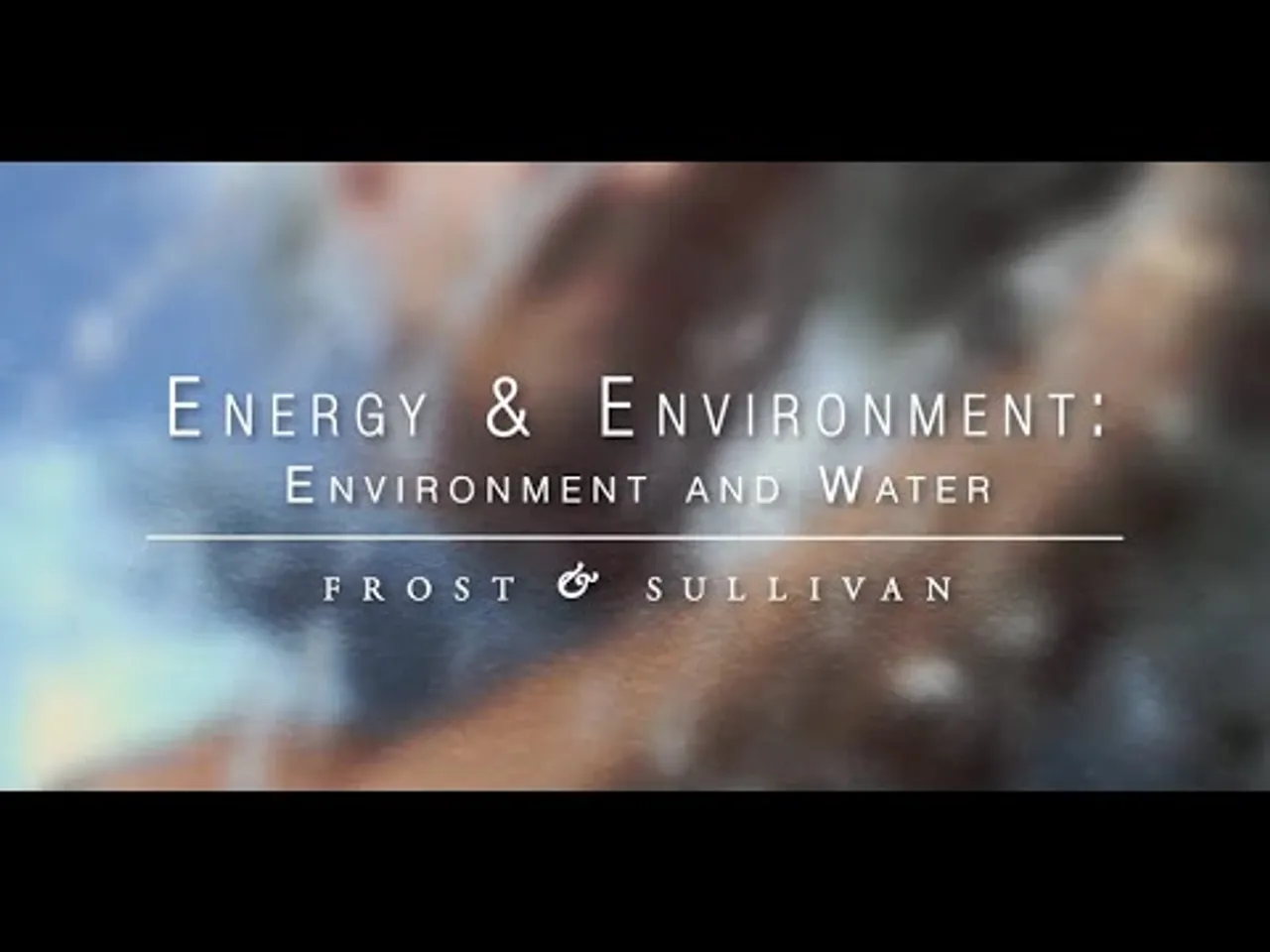 As concerns of water scarcity intensify across the globe, the Middle East is being prudent in dealing with this hypercritical resource. Nations in the Gulf consume an average 816 cubic metres of water per person per year, which is 65% more than the world average. At the same time, the region is widely recognized for being the vanguard of new technology adoption, deploying thermal desalination, reverse osmosis (RO) membrane desalination, and eco-friendly, solar-powered desalination plants for generating potable and process water.
Soaring Demand for Water in the Middle East, a recent white paper from Frost & Sullivan's Environment & Water group, finds that technological innovation, improved efficiencies, and supportive policies will shape the region's water odds. Governments and policymakers have already begun measures to promote efficient water usage.
"The Middle East has shifted gears swiftly to address the water demand-supply gap and change its path of economic growth to incorporate sustainability," noted Frost & Sullivan Program Manager, Energy, and Environment, Kshitij Nilkanth. "Like other parts of the globe, the Gulf Cooperation Council (GCC) is looking to desalination and wastewater reuse and recycling to bridge the supply-demand gap. GCC must have balanced focus towards reducing water consumption and increasing recycled water usage, as well as incorporating advanced water and wastewater treatment technologies."
While several measures will be taken on demand-side management, it is key technologies and processes that will drive the supply side. For example, Dubai Integrated Energy Strategy (DIES) 2030 aims to reduce water consumption by 40% by 2030, and water reuse and efficient irrigation are part of the eight strategic pillars of Dubai's Demand Side Management program.
GCC countries will also aim to lower loss from non-revenue water (NRW) in order to strengthen water security. For instance, NRW rates in Europe range between 3% and 5% of the water produced, while those in the Middle East range between 13% and 35%. Renewing infrastructure and increasing accountability will help address this issue.
"The strong political will of governments in the GCC, to tide over the water scarcity issue and promote economic growth, will continue to expand growth opportunities for water and wastewater technology and solutions providers," noted Nilkanth. "For instance, water has traditionally been heavily subsidised in Arab countries. However, this is changing with new and revised water tariffs and slabs announced by Abu Dhabi, which is likely to begin a trend of sustainable consumption in the region."
Such hikes in tariffs can spur research and development and commercialisation of smart metres and smart water grids. Rise in electricity tariffs would mean that desalination water plants will be under pressure to reduce energy consumption by resorting to energy-saving devices or shifting to energy-efficient pumps.
Overall, the Middle East water solutions market is set for strong growth:
GCC has nearly $42 billion worth of water and wastewater projects in the study and design phase in the next 10 years.
Commercialisation of new concepts for desalination, including forward osmosis, membrane distillation, tri-hybrid applications using nano-filtration, and low-temperature distillation, is increasing. These technologies will step up efficiency and lower the energy footprint of plants.
The planned plant capacities of RO for the GCC are increasing every quarter and improving economies of scale. About $17 billion worth of desalination plant projects are in the offing in the next 10 years.
Lowering the NRW losses will help curb the deficit and create more accountability.
Membrane bio-reactors (MBR) systems for wastewater reuse and recycling are on a growth trajectory in both GCC and non-GCC countries.
Industry convergence and the Internet of Things will bolster implementation of smart systems. Real-time data from treatment plants and networks, performance metrics, and customer consumption patterns will begin to dictate the operations and investments of utilities.
Initiatives like Smart Dubai and DIES 2030 will have a profound impact on the competitive landscape. New capabilities in leveraging the collected data using management tools and improving operational efficiencies will require alliances with software firms. Water companies in the Middle East focus on rapid customer acquisition, strategic alliances, and competitive strategy, leadership in operations, reinventing product/service propositions, and realigning core competencies.
Key players in the Middle East water solutions market include Veolia, Dow Water and Process Solutions, Abengoa, Almar Water, Xylem, Suez, Doosan Heavy Industries & Construction, and Pentair Water.
Source: