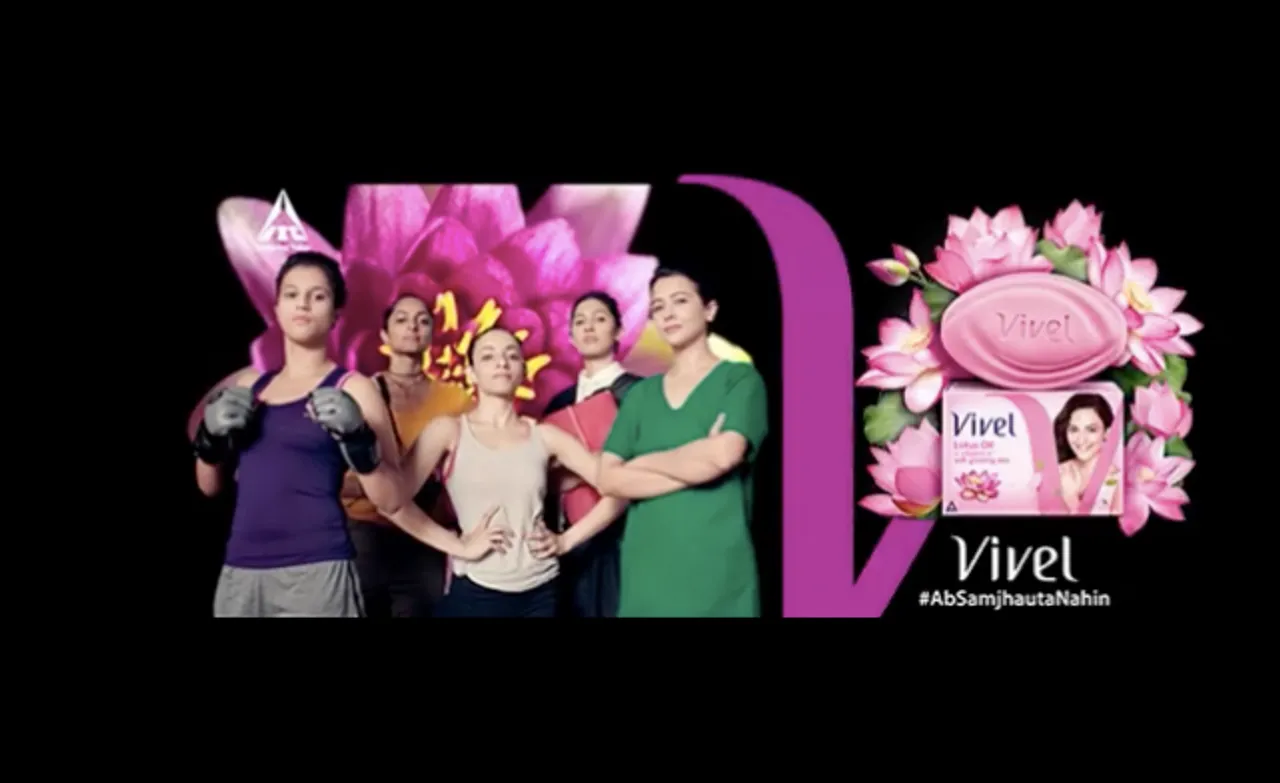 ITC's personal care brand Vivel recently partnered with Apne Aap Women Worldwide, a grassroots Indian organization working towards empowering girls and women to resist and end sex trafficking, to present "Last Girl First" – A national consultation to advocate rights of the last girl. This partnership with Apne Aap Worldwide seeks to raise awareness on women's rights and understand UN Protocols and Conventions against Child Labour and Sex Trafficking.
The consultation is part of a three-city series on child labour and sex trafficking that Indian anti-sex trafficking organisation Apne Aap Women Worldwide organised in Delhi, Kolkata and Patna in partnership with Vivel Ab Samjhauta Nahin. The Consultation highlighted the vulnerabilities of the last girl- who is the most vulnerable of all human beings to prostitution. It presented a series of discussions with eminent personalities like Swati Maliwal, Chairperson Delhi Commission for Women, Ananya Chatterjee Chakraborti, Chairperson, West Bengal State Commission for Protection of Child Rights, to discuss how laws in India address issues of child labour and sexual exploitation. Activists and practitioners like Hasina Karbhih, Founder Impulse NGO Network, Sunita Rani, National Domestic Workers Union, in a discussion highlighted the challenges in combatting child labour and sex trafficking; the erosions of labour standards and effects on child labour and prostitution. Moderated by some practicing senior lawyers in India the consultation also discussed UN protocols and conventions against child labour and sex trafficking, International Best Practices and the gaps and strengths of Indian Laws against Child Labour and Sex Trafficking.
The Consultation was host to Prof. Catharine Mackinnon, author, lawyer, activist, educator and a world renowned Voice of authority on Women's rights for a public lecture in Sex-trafficking and the Last Girl.
Image source: absamjhautanahin.com
Vivel Ab Samjhauta Nahin continues to work towards empower ing and educating women to challenge stereotypes and help enable self-action to protect themselves against discrimination. Vivel also recently unveiled www.absamjhautanahin.com, a website designed for a simplified understanding of laws around women's rights.
According to the UNODC Global Report on Trafficking in Persons 2016, women and girls are chiefly trafficked for sexual exploitation.  Around 54% of the reported cases were women and girls trafficked for sexual exploitation. (Source: UNODC Global Report on Trafficking in Persons 2016, UNITED NATIONS PUBLICATION). The United Nations Protocol to End Trafficking in Persons, Especially Women and Children was passed in 2000, which was ratified by India in 2011.
Speaking on the session, Ruchira Gupta, Founder President Apne Aap Women Worldwide said, "The endeavour is to voice our opinions as a collective and highlight the vulnerabilities of the last Girl.  We are happy that a brand like Vivel is supportive and has taken up the challenge to reach out to the last girl to empower her with knowledge of not only her fundamental rights but laws that every girl in India must know of.  This Consultation was to deliberate and discuss new international laws, conventions and best practices that can be adopted to end sex-trafficking of women and children."
Sameer Satpathy, Chief Executive, Personal Care Products Business, ITC Limited said, "Trafficking is prevalent in India and the last girl is the most vulnerable to this threat. It violates rights and compromises human dignity. Vivel Ab Samjhauta Nahin firmly believes that no one should have to compromise on their dignity and be discriminated against.  It actively stands in support of the last girl with Apne Aap Worldwide. The partnership helps fortify their endeavours to enable self-action with the knowledge of rights and laws in India."