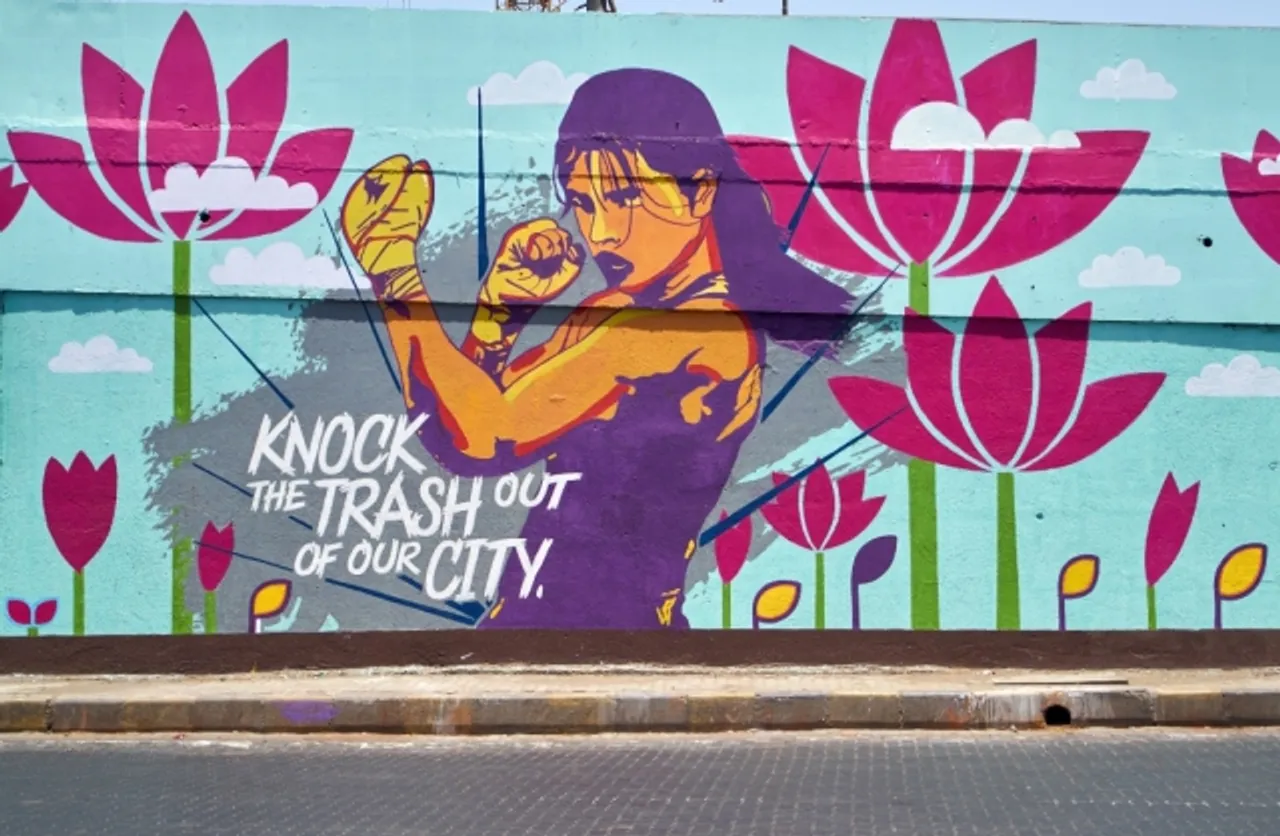 As part of their Chakachak Mumbai CSR campaign, Viacom18 took up the task to beautify the areas near their headquarters in Mumbai. Under this, the company collaborated with noted artist Robb to create one of the city's biggest pieces of wall art to promote the message of cleanliness.
Chakachak Mumbai is Viacom 18's flagship pro social initiative, that uses creative campaigns and ideas to promote the use of good sanitary habits and hygiene practices. With a 360-degree approach of infrastructure development and behaviour change communication programme, the campaign aims to bring an improvement in the cleanliness quotient of the people of Mumbai.
The wall is in stark contrast of the drab version that was earlier present, adding a bright and colorful aspect to Mumbai's roads. Viacom 18 has created this canvas with the aim to inspire cleanliness through creativity.
It depicts a dirt, garbage and pollution-free city while also featuring popular characters such as Mary Kom, Milkha Singh and Motu Patlu to inspire change. The mural is one of the largest in Mumbai with a length of 900 feet with the minimum height being 2 feet and the maximum height being 30 feet.