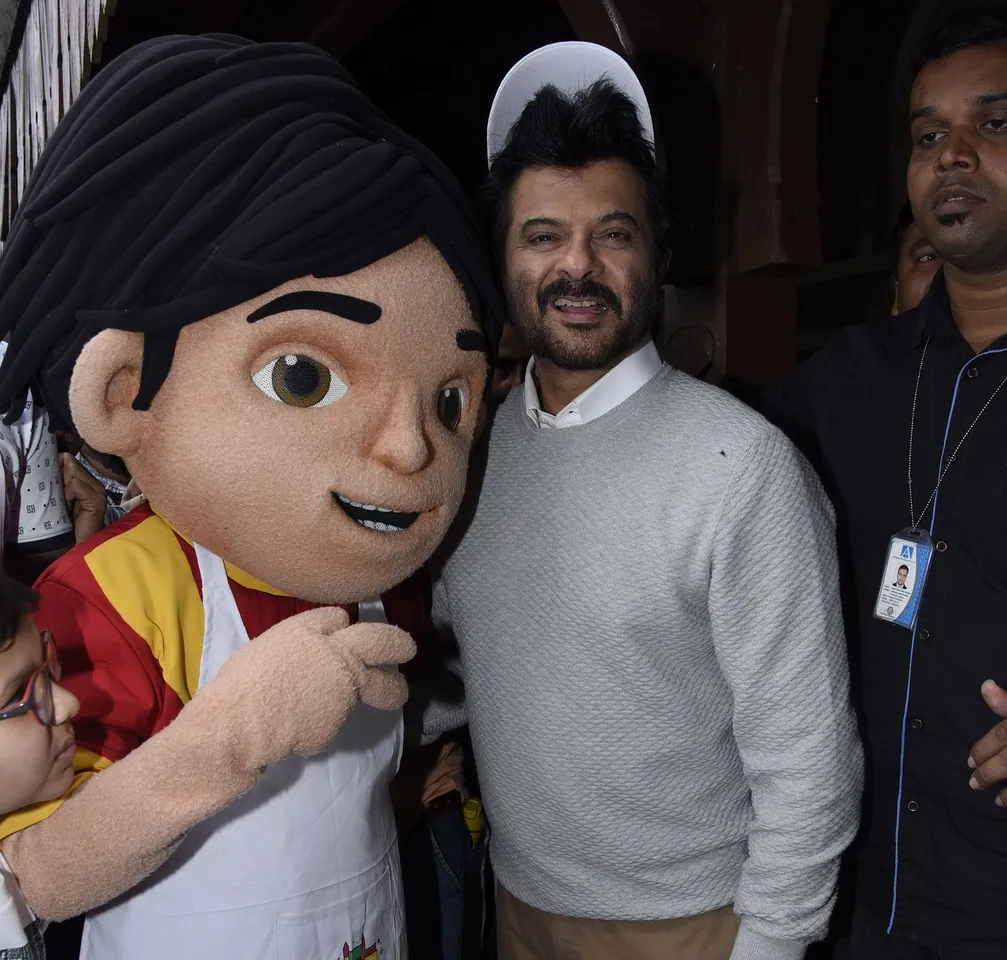 Mumbai (October 2, 2016): Media and entertainment network Viacom18 has joined hands with Mumbai First to participate in the 'Hamara Station Hamari Shaan' initiative. On the occasion of Mahatma Gandhi's birthday, the initiative kicked off a beautification programme of 36 Suburban Railway stations in Mumbai. Through their association with Mumbai First, Viacom18 has adopted 3 suburban railway stations namely Andheri, Vile Parle and Ghatkopar.  This is part of Daan Utsav (formerly known as Joy of giving week), a week-long annual festival, on the occasion of Gandhiji's birth anniversary,  that celebrates giving across India under which multiple organizations come together and donate to bring change in the lives of their fellow citizens. The festival is held from Oct 2-8 every year.
Under the ambit of Viacom18's flagship CSR program Chakachak Mumbai, the company will support the beautifying of stations, with the help of volunteers throughout the week. In keeping with the Prime Minister's Swachh Bharat Abhiyan, 'Chakachak Mumbai' involves a massive sanitation intervention and behaviour change advocacy program to encourage good hygiene habits among Indian citizens.
Speaking at the event, the 24 star Anil Kapoor stated, "This is terrific. So many people, from all walks of life coming together to make Mumbai's lifeline - our railway system - jhakas! And what better time to kick off this collaborative effort to give back to society than during Daan Utsav on Gandhiji's birth anniversary. I strongly believe that to make a difference in our swachhta quotient we need to change people's behaviour. And I think Hamara Station Hamari Shaan is the perfect celebration of common people and corporates, like Viacom18's CSR project Chakachak Mumbai, coming together to don the mantle of agents of change."
Sonia Huria, Head – Communications and CSR, Viacom18, added, "As part of our Chakachak Mumbai campaign, an initiative in health and sanitation, we have extended our outreach to promotion of cleanliness at these important landmarks. In Mumbai First, we have found a partner who shares our enthusiasm on collaborating to harness individual strengths for a greater good. Not only are the railway stations are an integral part of a Mumbaikar's daily life, they are great places to spread the message of behavioural change. We hope that our efforts will encourage citizens to keep their immediate surroundings clean, and only then can we realize our PM Shri Narendra Modi ji's dream of a Swachh Bharat."
Viacom18 will also contribute to the creative designs for the toilet walls at these stations. Social messages, including those on maintaining cleanliness and hygiene at the station will be incorporated in the design. Additionally, Viacom18 will provide the artwork for the signage at these stations. This will lead to a complete transformation at these stations and encourage citizens to maintain the standards of cleanliness and attractiveness. Prominent celebrities from the Viacom18 network came ahead to be a part of this noble cause. Present at the station were Anil Kapoor, Gaurav Chopra, Faisal Khan, Ayub Khan from Colors and Gaelyn from MTV. Also seen at the station was Nicktoon Shiva helping in creating artworks and encouraging volunteers, especially children to keep the stations clean.
A public service announcement, is also being made across Viacom18 Network to create awareness on 'The Joy of Giving week'. Also as part of the 'Daan Utsav' festival, Viacom18 has teamed up with Indian School of Business, to participate in their 'Shadow a CEO' program. The program will see bidders bid for interaction time with CEOs of various companies including Sudhanshu Vats, Group CEO, Viacom18. The highest bid will be matched by the CEOs and the total revenue generated will be donated to a good cause.
About 'Hamara Station Hamari Shaan'
Mumbai First and Making A Difference Foundation (M.A.D) partnered with the Central and Western Railway to  Beautify  36 Suburban Railway stations of Mumbai. The beautification programme, called 'Hamara Station Hamari Shaan' is part of a festival of giving called Daan Utsav, and is undertaken in an organized manner by the people of Mumbai.
About Mumbai First
The original concept of 'Mumbai First' came in 1994 from a seminar on "Mumbai: The Emerging Global Financial Centre", conducted by the Mumbai Chamber of Commerce and Industry (BCCI) in association with the British Council. Mumbai Drawing inspiration from London First which assumed the role of facilitating the restructuring of London through various Public Private Partnership initiatives, Mumbai First was incorporated as a not-for profit in the 1995 when a group of businessmen got together to establish a think tank for the city and to assume a more specific role in fostering partnerships between various major stakeholders. Big business houses and financial institutions have made contributions to create a corpus for the functioning of Mumbai First. It was renamed MUMBAI FIRST in 2008 in keeping in tune with the rest of the city that was rechristened Mumbai in 1995.
Mumbai First fulfills its role mission by researching, catalyzing, advocating and networking. Today, it is one of the most successful examples of Public Private Partnership.