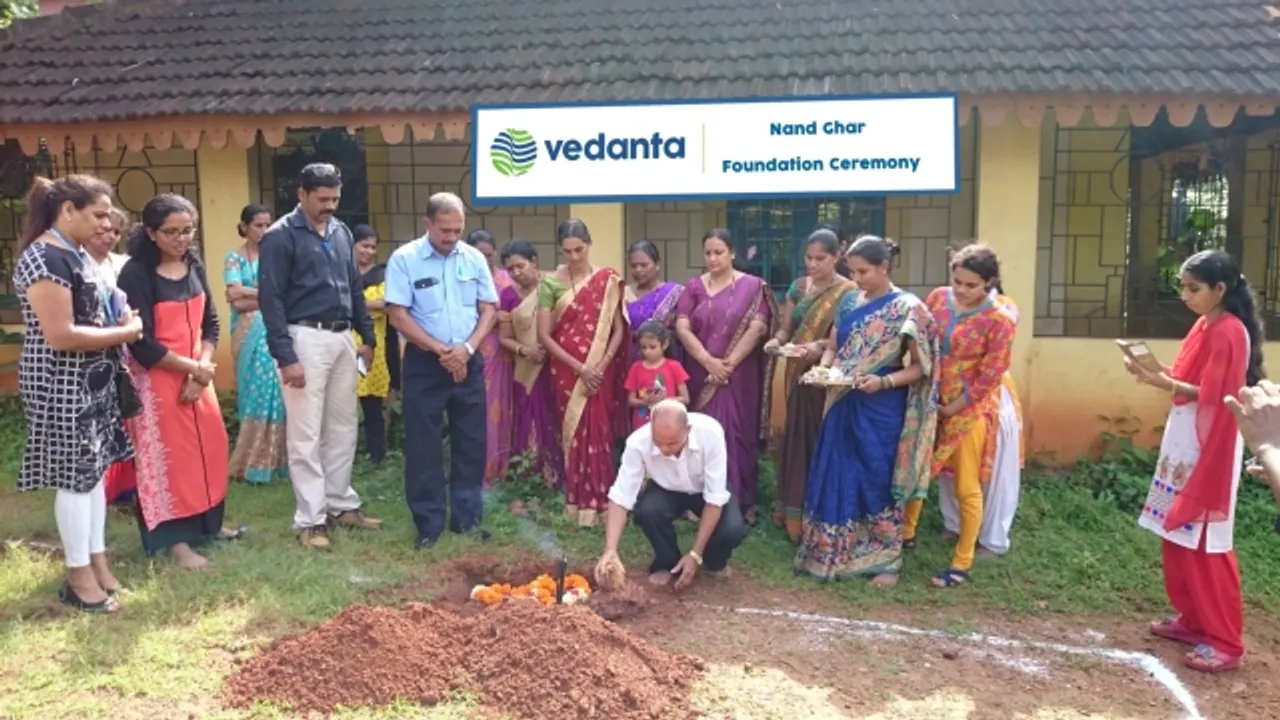 Panaji (August 8, 2016): Vedanta – Sesa Goa Iron Ore has partnered with Directorate of Women & Child Development, Government of Goa to construct two modern Anganwadis – 'Nandghar', a Vedanta initiative to skill and develop the woman and children of the society. 
The 'Nand Ghar', is a Public Private Partnership (PPP) model, in partnership with the government has the potential to be a movement for a holistic approach towards child care and women empowerment. The land for the 'Nandghar' would be provided by the Education Department and the construction will be undertaken by MAAD Construction Private Limited.
"I am proud to be laying the foundation stone in the premises of the preschool I attended which incidentally is going to be Goa's first Nandghar," said Ramesh Shet Mandrekar, Ex-Deputy Sarpanch - Village Panchayat.
"We are excited about this unique partnership with the Vedanta Group to construct two more 'Nandghars' in Goa adding to the four thousand planned across the nation. 'Nandghar' will be developed in some of the high burden districts where the Ministry is proposing to launch the 'National Nutrition Mission' shortly. The mission will involve more non-government partners contributing collectively to one common objective of eliminating malnutrition," said Leena Verenkar, Head – Corporate Affairs & CSR Vedanta Sesa Goa Iron Ore. 
"The 'Nandghar' model will provide targeted delivery of supplementary nutrition services along with related healthcare services for both mother and child including skill training for women. Healthy children and empowered women will eradicate poverty and malnutrition, and make a prosperous nation," said Verenkar. She also stressed on the need of having toilets in 'Nandghar' for women to strengthen the Swachh Bharat Mission. 
Joseph Coelho, Head IOG, Vedanta – Sesa Goa Iron Ore, said, "The 'Nandghar' project aligns with our honorable Prime Minister's vision and our commitment as a corporate citizen to the State of Goa. The 'Nandghar' centers are devoted to child education, women welfare and skill development."
The foundation stone for the second 'Nandghar' at Zakem in Netravalim will be held soon.