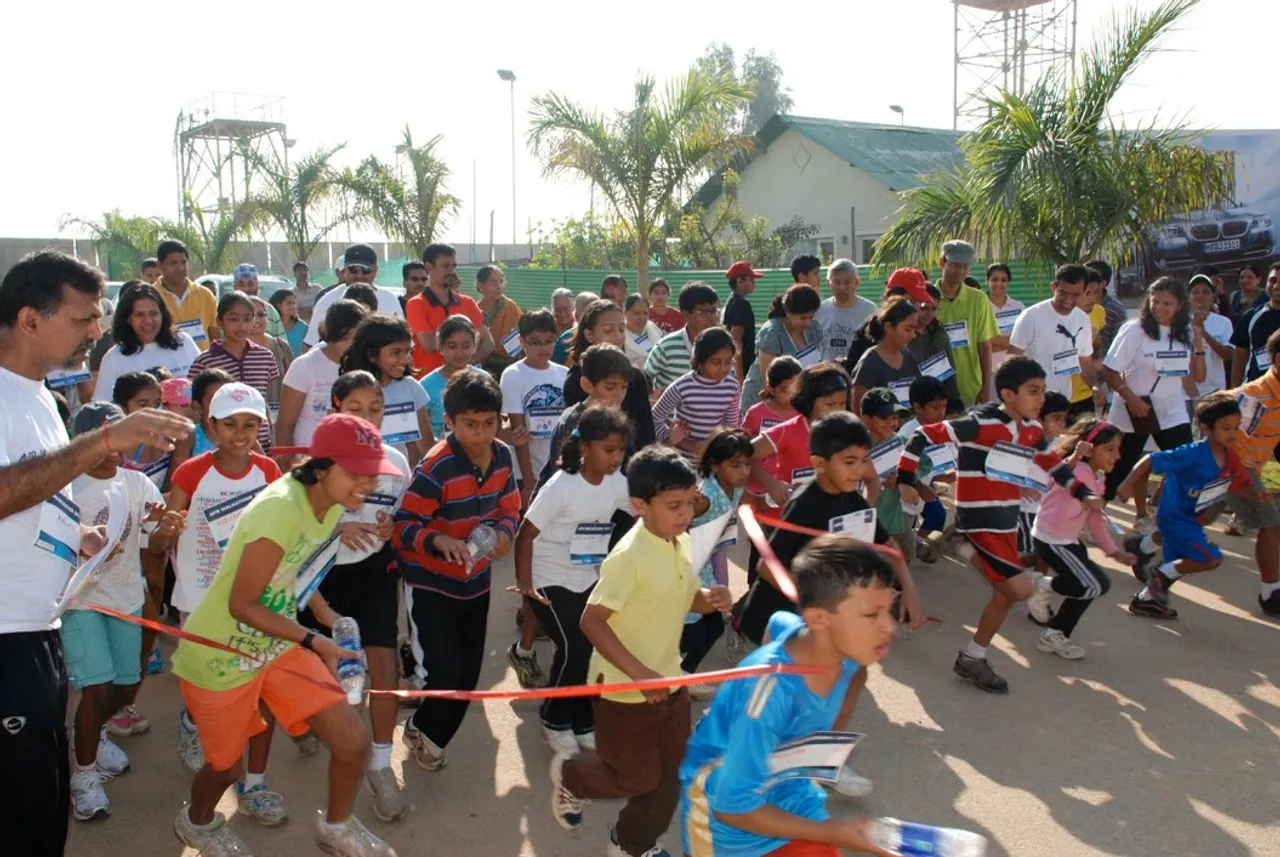 BANGALORE (November 2015): Digital technology services company UST Global, that provides solutions for Global 1000 companies, partnered with Adarsh Palm Retreat Charitable Trust (ACT) to support its fundraising event, the SmartPlay APR Marathon, conducted at Adarsh Palm Retreat, Devarabisanahalli, Bangalore recently. ACT was formed and is run by a group of residents from Adarsh Palm Retreat working towards positively impacting the lives of the lesser privileged through fund raising, education and empowerment programs.
Sudhansu Panigrahi, Center Head, UST Global, and Treasurer, ACT said, "The partnership with ACT dovetails with our goal of transforming 3 billion lives globally through technology and community development initiatives. Our philosophy is based on the belief that we have an obligation to help those less fortunate and to make a meaningful difference in the communities in which we operate. We are impressed by the vision and passion with which the residents of Adarsh Palm Retreat are working to bring about socio-economic impact in the lives of the neighborhoods around them. UST Global is pleased to support and contribute to the success of their program."
Govindarajan Thirumalai, President, ACT said, "It is our pleasure to join hands with UST Global for the 3rd consecutive year for this event. When we started this initiative, it was a way for us to both engage the local community in a fun yet healthy way, and also raise funds for our education and empowerment programs. Today, it has become a highly anticipated, annual, cross-community event, and is the flagship fundraiser of ACT. UST Global has been an instrumental partner in the success of this endeavor."
Over 3000 people participated in various competitions including a 2K race, a 5K race, a 10K race and a Half Marathon. The event also had a costumed-for-a-cause walkathon.  A live band performed alongside other cultural events which were followed by the awards ceremony. Several other technology companies were also in attendance. The marathon raised INR 40 lakhs in kind and donation, which will be used to support the on-going initiatives of ACT.
Press Release Source: