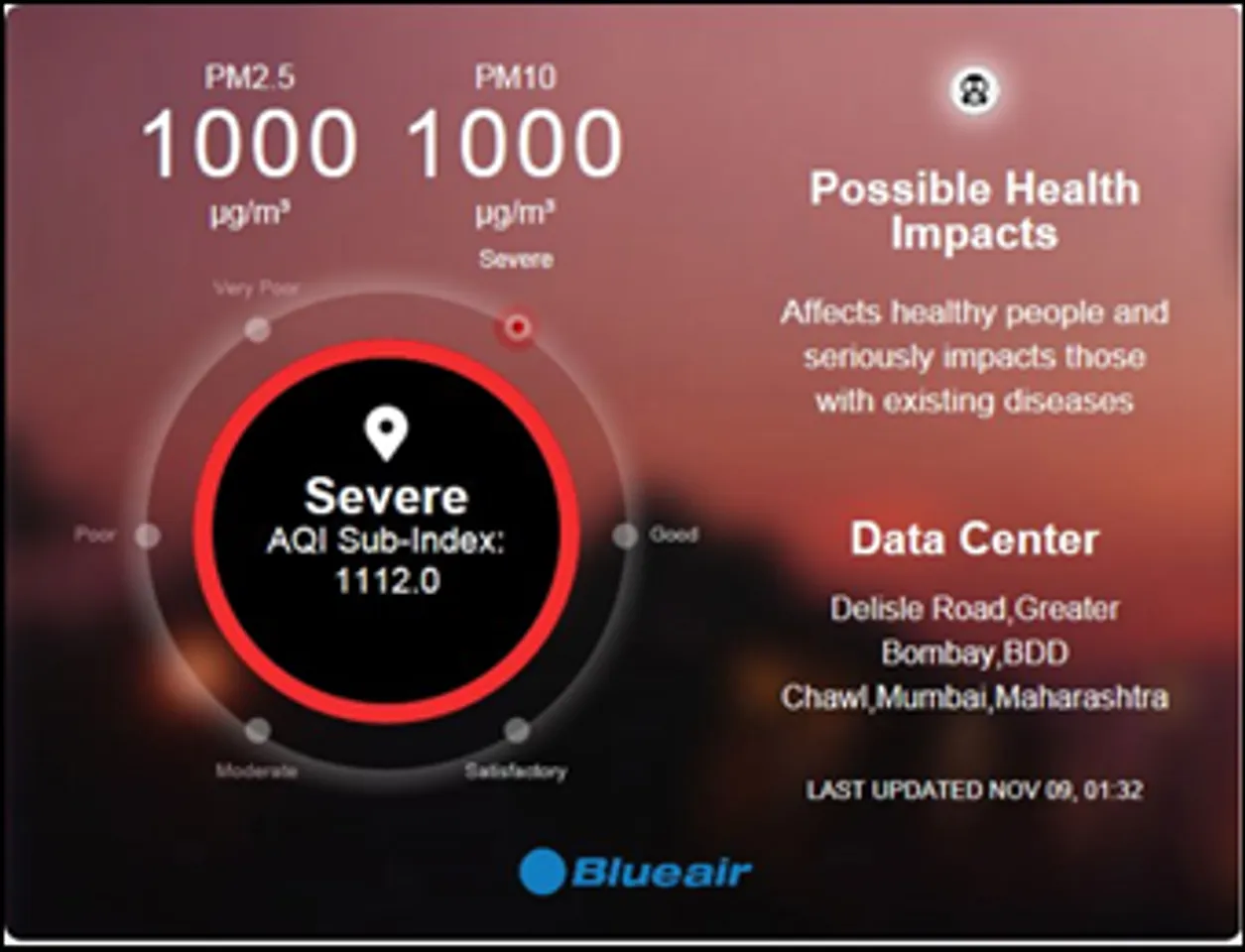 India (November 10, 2016): Millions of Indians across 17 cities can now monitor the air quality they breathe with a single Tweet. @TwitterIndia in partnership with non-profit data journalism initiative, @IndiaSpend have launched #Breathe, an independent and real-time air quality monitoring public service initiative on Twitter.
By Tweeting #Breathe <Location>, people can access air quality levels in Agra, Ahmedabad, Allahabad, Bengaluru, Bhopal, Chandigarh, Dehradun, Delhi NCR, Gandhinagar, Kanpur, Lucknow, Mumbai, Pune, Patna, Raipur, Ranchi and Varanasi. On Tweeting, people will get an immediate visual auto-response Tweet in the form of an infographic card with a measurement of the air quality - comprising Air Quality Index, air quality levels, reading of particulate matter 2.5 and 10, along with the possible impact this air quality will have on health. 
#Breathe is a public service initiative aimed at leveraging technology to provide citizens, institutions, media and civil society organizations with real-time data to catalyze participative engagement within communities, municipalities, state and central government. With this hashtag service, Twitter aims to empower citizens by increasing public awareness about the alarming rise in air pollution levels across major cities in India. Since the initial launch phase in April on #EarthDay, people in Delhi, Mumbai and Bangalore have been able to monitor the air quality in their neighbourhoods. The pilot of this launch recorded 100,000 Tweets for the month of April 2016.
Speaking on the initiative, a Twitter spokesperson said, "With #Breathe, Twitter is democratising access to air pollution data to empower Indians with awareness and knowledge that can help them make healthier living decisions. As pollution levels continue to rise at an alarming rate, we are partnering with IndiaSpend to democratize AQI data & put it in people's hands. Our platform has evolved as a daily utility service for citizens and continues to be the best place to know what is happening right now."
Govindraj Ethiraj, founder of IndiaSpend said, "#Breathe was launched in 2015 as a pure sensor and data journalism initiative using low-cost indigenously-developed monitoring devices. In the absence of independent real-time data to provide substance for IndiaSpend's editorial efforts, we set up a network of monitoring stations. Clean air is a public good and every citizen in this country is entitled to this basic right. Dialogue on issues that matter to rule of law and basic governance when grounded in data and backed by facts will change the discourse and hopefully result in effective and transparent policies."
In its endeavour to support citizens in times of need, in January 2016 Twitter India also partnered with Delhi Transport Department (@TransportDelhi) during the odd-even car driving experiment to launch #PollutionFreeDelhi service. The initiative focused on enabling users with real-time info for bus and metro route options, traffic updates, and weather conditions. Twitter was able to support Delhi citizens in making the #PollutionFreeDelhi a success, adding another milestone to its daily utility service in India.