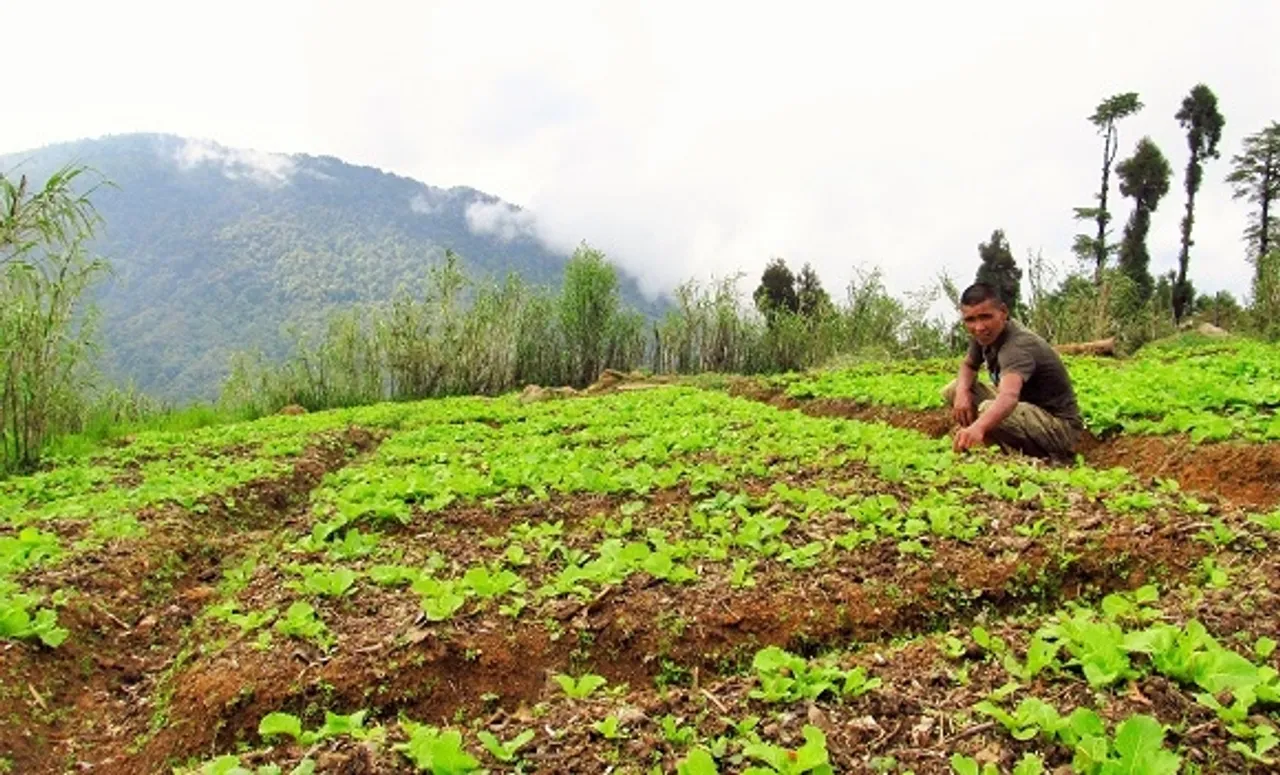 From degraded forests and chronic poverty, the villages around Senchel Wildlife Sanctuary exemplify the success of conservation and economic stability
In a world where impatience runs high, everything is instantaneous and perseverance is not really a virtue, it's not surprising that even CSR plans look for interventions which will give them quick short-term results. But like the childhood story of the tortoise who eventually won the race, many of the societal changes have happened because of long term dedicated work. One of the series of such stories that I would to tell here, is that of a few forest dependent villages called Rampuria, Chatakpur and Lalung near Darjeeling.
When I arrived at Rampuria in April last year, the hills surrounding it were gorgeously green and its thick and dark forests stood out from the ridge. The clouds, unexpected during that time of the year, had settled down shrouding the valley in layers of mist. Looking at the picture perfect setting from a cosy homestay, it was difficult for me to imagine that just a few decades ago the valley used to be covered in smoke, from burning of wood, rather than clouds and people struggling to make ends meet.
The villages including Rampuria situated in the fringes of Senchel Wildlife Sanctuary have rather come a long way. Roads and proximity to the city of Darjeeling (25kms) have helped the communities get access to opportunities and market linkages have improved their economic condition. As a quick search on the internet would show, the forest villages of Rampuria, Chatakpur and Lalung are now part of the discerning travellers' circuit offering traditional food and a village experience through their charming homestays. Travellers from as far as Mumbai, one family who I met during my visit, come here seeking a slice of unhurried life and intimate encounters with nature and wildlife.
View of the Darjeeling Hills from Rampuria
But till about a decade ago, the situation was far from being this idyllic. Life was subsistence based with agriculture and livestock being the only sources of livelihood. People did not earn income as there were no roads or markets to sell their produce. They exchanged dairy products with other necessities amongst each other or different villages. The only source of income came from selling charcoal which they made by burning vast quantities of wood. The wood was sourced from the forests mostly by illegal felling of trees, which undoubtedly put a huge pressure on forest resources. With stricter implementation by the Forest Department of the ban on tree-felling, the economic situation of these communities deteriorated as their only source of income dwindled. For years, they remained mired in poverty struggling to improve their situation somehow.
According to a rough estimate given by the village members themselves, over 60% of the households were engaged in charcoal making. Use of firewood for cooking added to the smoke and soot which had a telling impact on people's health as well.
The turn-around story began in 1999. That was when Ashoka Trust for Research in Ecology and Environment (ATREE) started work in the region, first through partner NGOs and then directly. ATREE's objective was two-fold – to conserve the surrounding forests and to provide income-generating options which would help the community opt for sustainable strategies and also improve their economic situation. Over the years, the communities started engaging in various livelihood alternatives such as animal husbandry, floriculture, apiary and mushroom cultivation. Polyhouses, which provide a controlled environment for crops and vegetables to grow, have been so successful that many households now have multiple, which they use to produce high value vegetables and cash crops such as cauliflowers, chillies, coriander, potatoes etc. The emphasis is now on doing 100% organic farming and soil regeneration through vermi-composting. Due to good connectivity, the produces get sold easily in the markets.
To supplement their incomes, ATREE decided to introduce the concept of homestays in Rampuria and Chatakpur. A Tourism Committee was formed to ensure benefits from homestay tourism, trainings and also visitors go directly to communities. The Committee overlooks the rotation of these homestays and 5% of the total income generated is donated to the committee to fund their work. A Joint Forest Management Committee looks after forest conservation and regeneration, sanitation, road constructions etc.
Til Bahadur (61) from Chatakpur who has been part of the shift says, "Earlier, we hardly had income, so there was no way we could spend on anything. Now I earn income from selling vegetables and mushrooms and my homestay. My children and grandchildren can now study in Darjeeling, we can spend on health and maintenance of our house as well."
To further lessen pressure on forest resources, ATREE has recently introduced the Nepali innovation of the new Improved Cook Stoves (ICS) which help in reducing use of firewood by almost 25-30%.
The turn-around story of Rampuria and surrounding villages took more than a decade to unfold. Alongside lush green forests, abundant wildlife and various avenues for earning income, it is a win-win situation for all. With a deeper understanding of the connection between nature and prosperity, for the people of Rampuria and surrounding villages, there is now simply no looking back. For others, their success in conservation, forest management and economic improvement is an example to be studied and followed.
Bipasha Majumder shifted to the social sector after working in advertising and media for a decade. She loves traveling to the grassroot, talking to the communities, understanding their issues first hand and writing about her experiences. Currently she works as a communication consultant for various NGOs and CSR projects.