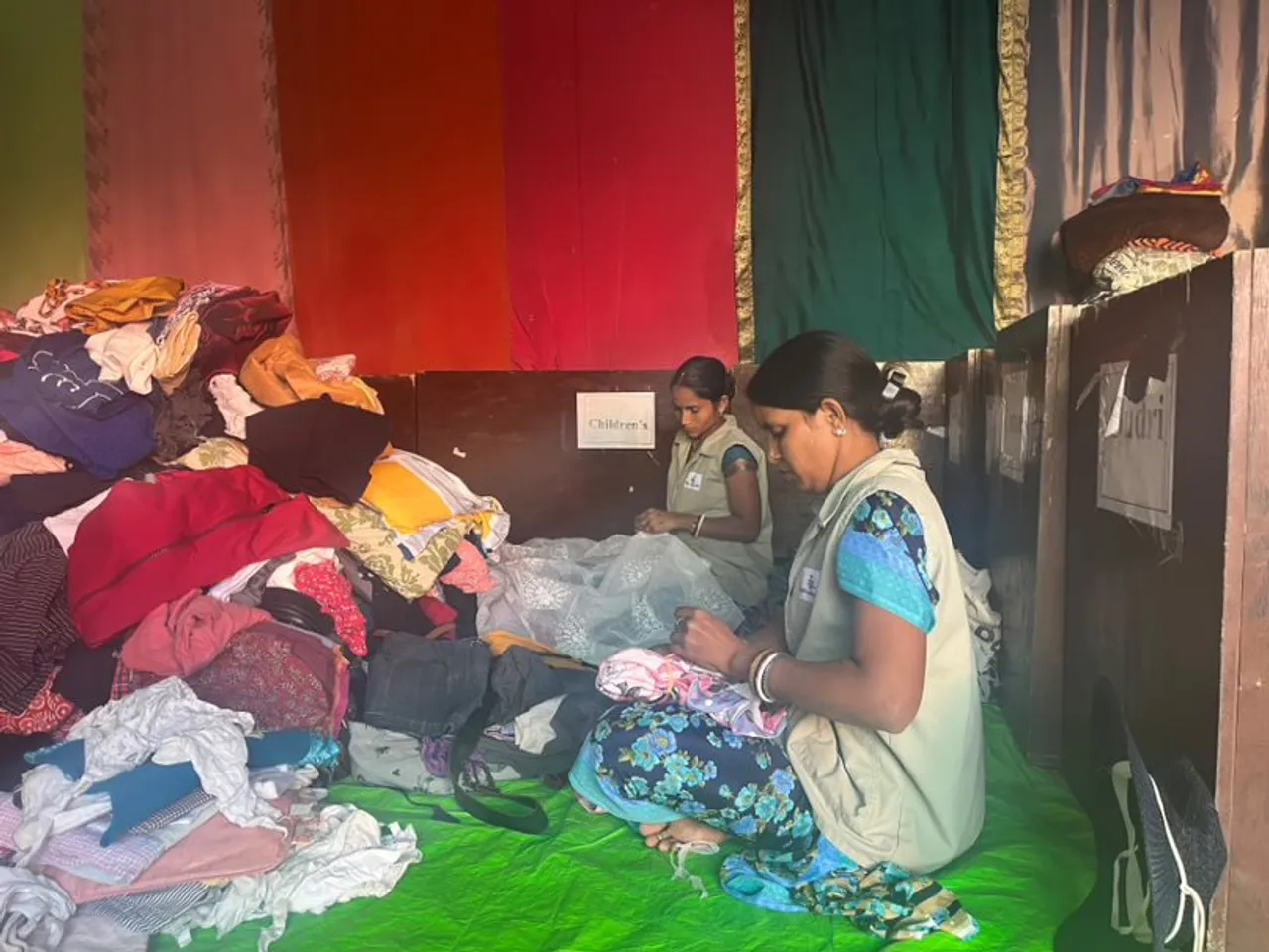 At Embassy Group, we celebrated the end of year festive season the sustainable way - making for a more inclusive and meaningful holiday time.  Signifying the Christmas tradition of putting up a tree, we conducted an Xmas tree decoration contest for employees, with sustainability as the theme. 
Employees were encouraged to make use of used and unused items at the office to make a Christmas tree.  We also partnered with Goonj India, a non-profit organisation, to initiate the Joy of Giving  -  a collection drive of old clothes, toys, and electronic items across all our offices. The goal was to collect unused or less used items which can be reused, and damaged goods which can be up-cycled, in turn creating a sustainable life for those who are in need.   
The Joy of Giving drive was held from December 23 to December 30, 2022, at all of our offices in Bangalore, Chennai, Mumbai, Pune and Noida.
 Close to 170kg of clothes, toys, etc. were collected
The items collected will be reused and recycled by Goonj India  
The goal of corporate sustainability should be to create value for the company, our stakeholders, and society as a whole, while also preserving the environment and natural resources for our future generations. Through this initiative, we at Embassy Group, have mobilised urban surplus to benefit and empower those in need. We are glad to receive tremendous support from our Embassadors that helped make this initiative a fruitful one.
Disclaimer: This story has not been edited by CSRLive Staff and is auto-generated from news agency feeds | Source: Embassy Group|