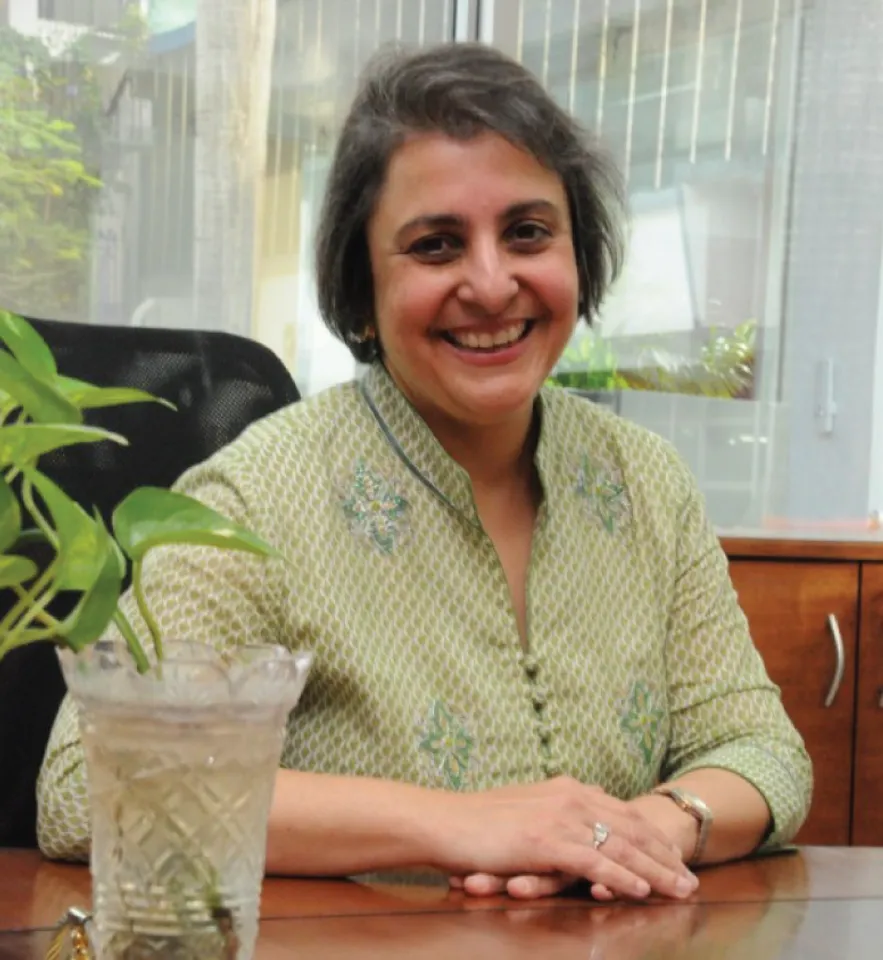 Sightsavers India, the leading development organisation that works towards eliminating avoidable blindness and promoting the rights of people with disabilities, announces the appointment of Ms Rati Forbes as Chairperson of the Board of Trustees.  
Welcoming her on board, Mr RN Mohanty, CEO of Sightsavers India, said, "It gives me immense pleasure to have on board Ms Rati Forbes as the new Chairperson for Sightsavers India. We are confident that under the visionary guidance of Ms Forbes, we would scale heights and cultivate new frontiers concerning its mission and values. I want to extend my sincere gratitude to Ms Forbes for joining us with perseverance to fuel the organisation's abilities and charter a path that would transform and empower lives across India."  
Ms Forbes is a renowned philanthropist, social entrepreneur and Director of Forbes Marshall Ltd. with a proven track record of driving social initiatives in community health, education, and women's empowerment. Her academic credentials, including a degree in Psychology and Sociology and a Master's in Sustainability Leadership and Management from Cambridge, UK, make her a perfect catalyst to foster and encourage the development of Sightsavers India's relationships with stakeholders and fulfilling its mandate proactively.  
Speaking on occasion, Ms Rati Forbes said, "I am delighted to be the Chair of Sightsavers India. Indeed, an honour to take over from Dr SY Quraishi, and I look forward to taking the cause forward with RN Mohanty and his team".  
Welcoming Ms Rati Forbes on board, Dr SY Quraishi said, "I am confident that Rati Forbes will lead the organisation to newer heights. I leave the organisation in reliable hands, of that, I am sure."  
Under Ms Forbes's leadership, Sightsavers India aims to weave a world where no one goes blind unnecessarily and promote the rights of people with disabilities. It marks a new chapter for the organisation. We are thrilled to have such a coveted person who brings with her a strategic vision and a passion for positively impacting the lives of people across India. 
Disclaimer: This story has not been edited by CSRLive Staff and is auto-generated from news agency feeds | Source: New Feed|