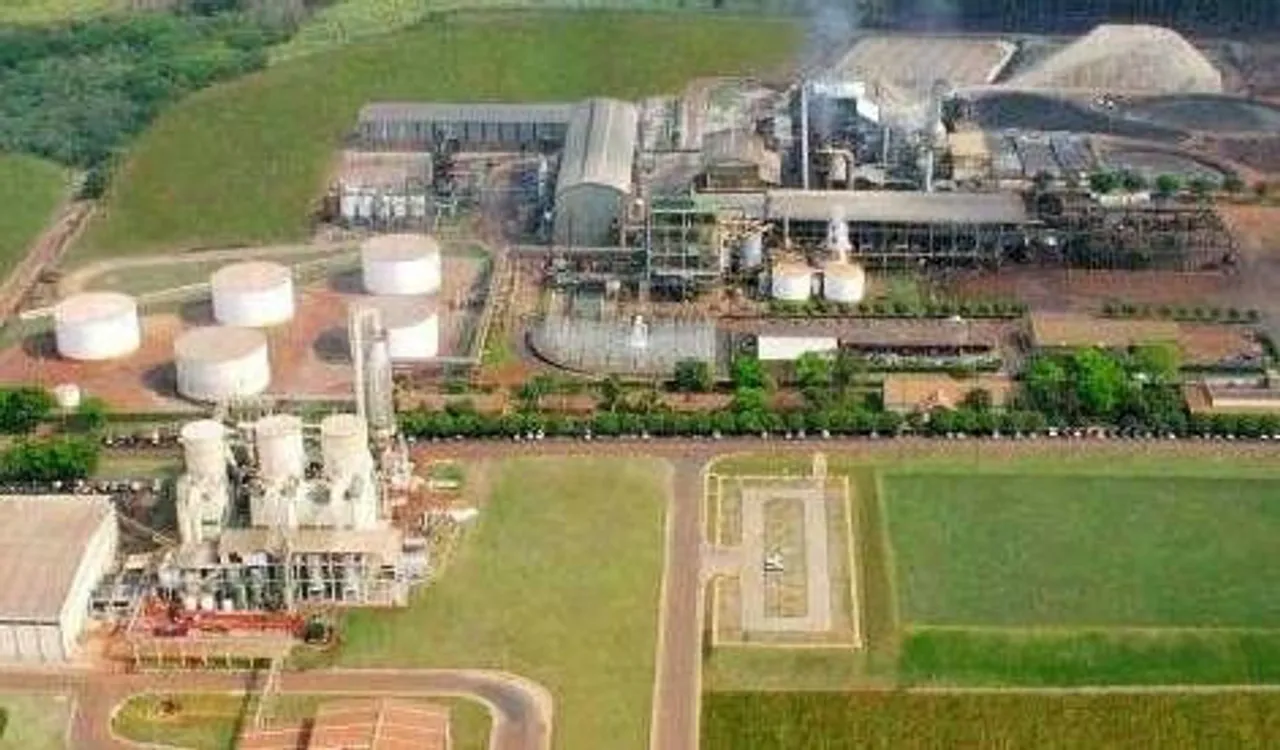 HIGHLIGHTS STANDALONE – Q3FY23 & 9MFY23
Total income for 9MFY23 up by 57% over the previous year from INR 42,055 Mn to INR 65,993 Mn. Refinery contributed 71% of the top line.
The EBITDA for 9MFY23 stood at INR 4,368 Mn, an increase by 119% over last year of INR 1,995 Mn. 
9MFY23 level losses have narrowed down by 29%% from last year. PBT (before exceptional items) during the 9MFY23being negative at INR (1,785) Mn vs negative at INR (2,524) Mn over the previous year. 
Distillery produced during 9MFY23, 12.2 Crs litres with a growth of 50%. Despatches up by 33% to a record 14 Crs litres.
The new capacity expansion from 720KLPD to 1250 KLPD is currently undergoing commissioning.
                                                                                                                   INR Mn
| | | | | | | |
| --- | --- | --- | --- | --- | --- | --- |
| Standalone  | Q3FY23 | Q3 FY22 | YoY | 9MFY23 | 9MFY22 | YoY |
| Total Income | 25,008 | 19,816 | 26% | 65,933 | 42,055 | 57% |
| EBITDA | 2,163 | 1,780 | 22% | 4,368 | 1,995 | 119% |
At Consolidated level for 9MFY23, 
The total income went up by 56% over the previous year from INR 43,109 Mn to INR 67,365Mn. 
The overall 9MFY23 EBITDA stood at INR 4,213 Mn, up by 122% as compared to INR 1,899Mn during the previous year. 
Losses have narrowed down by 18% from last year. PBT negative at INR (2,300) Mn vs negative at INR (2,792) Mn over the previous year. 
Mr Atul Chaturvedi, Executive Chairman 
"The third quarter's results reflect the resilience of our operations despite the challenges faced by the economy. Weakening currency, high interest rates along with heightened geopolitical risks are some of the challenges which have been navigated successfully by Renuka.
Our total income for 9MFY23 has increased by 57% over the previous year. The company posted a strong 9MFY23 performance driven by strong volume growth, improved realizations, and margins. 
In line with our Nations priority of encouraging ethanol blending in petrol, Renuka continues to focus on expanding its footprints in sugar-based ethanol. Our expanded capacity of Ethanol from 720 KLPD TO 1250 KLPD is currently being commissioned and should go a long way in increasing revenue from ethanol. Our flagship consumer brand 'Madhur' continues to grow above 20%. Renuka seems to be in a 'Sweet spot'



Mr Sunil Ranka, Chief Financial Officer 
"Shree Renuka Sugars has delivered a strong financial performance in the third quarter with an 9MFY23 EBITDA growth of 119%. Refinery revenues and margins were better as compared to the previous year which has enabled the EBITDA levels to move upwards to INR 4,368 Mn from INR 1,995 Mn in the previous year. The sugar business profit may stay strong this year as sugar prices remain elevated on an expected decline in global stockpiles and insufficient sugar production globally. The sugar business has become stable, and we are moving from a cyclical industry to a stable industry." 
About Shree Renuka Sugars Limited
Shree Renuka Sugars is one of the largest sugar and green energy (ethanol and renewable power) producers in India . The company is a leader in branded sugar segment in the country and the largest sugar refiner in India. The company has its corporate office in Mumbai (Maharashtra, India) and Head Office in Belgaum (Karnataka, India).
The company operates in the sugar, ethanol and power segment and has seven integrated sugar mills in sugar rich belt of South and West India and largest mover of sugar in the country from its two port-based refineries in India. For more information, please visit www.renukasugars.com
Safe harbour 
This presentation contains forward-looking statements based on the currently held beliefs and assumptions of the management of the Company, which are expressed in good faith and, in their opinion, reasonable. Forward-looking statements involve known and unknown risks, uncertainties and other factors, which may cause the actual results, financial condition, performance, or achievements of the Company or industry results, to differ materially from the results, financial condition, performance or achievements expressed or implied by such forward-looking statements. Given these risks, uncertainties and other factors, recipients of this presentation are cautioned not to place undue reliance on these forward-looking statements. The Company disclaims any obligation to update these forward-looking statements to reflect future events or developments.
Disclaimer 
Statements in this press release describing the Company's performance may be "forward looking statements" within the meaning of applicable securities laws and regulations. Actual results may differ materially from those directly or indirectly expressed, inferred or implied. Important factors that could make a difference to the Company's operations include, among others, economic conditions affecting demand/ supply and price conditions in the domestic and overseas markets in which the Company operates, changes in or due to the environment, Government regulations, laws, statutes, judicial pronouncements and/ or other incidental factors.