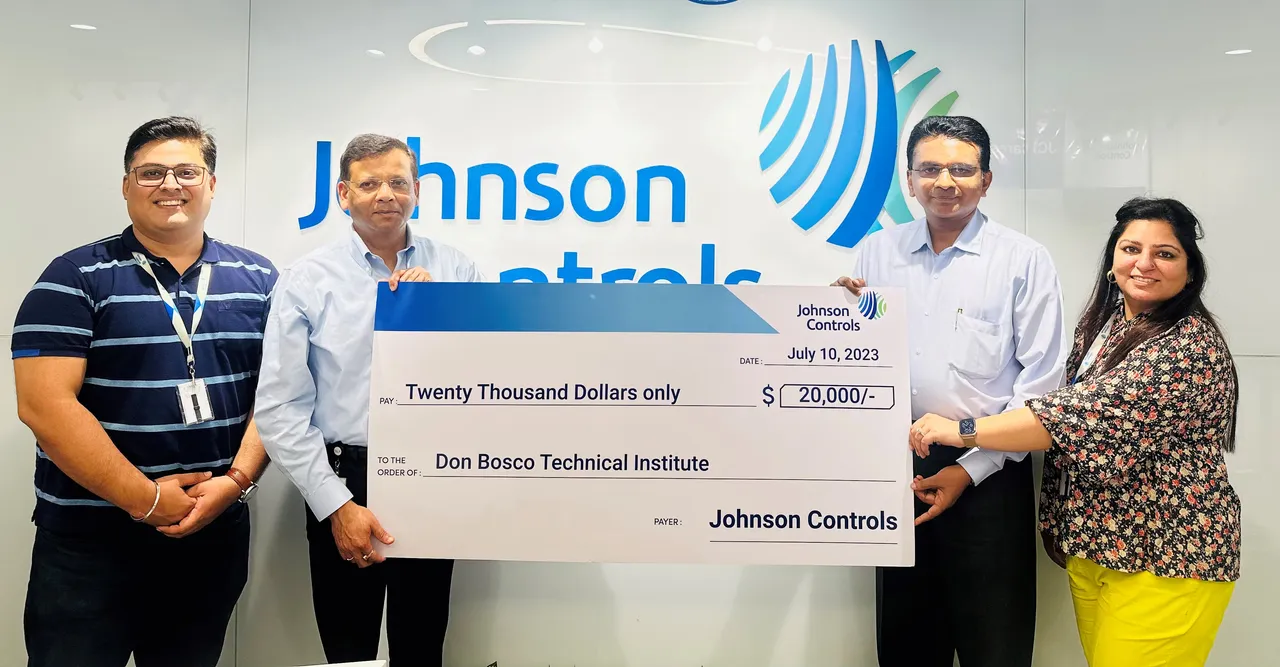 Johnson Controls (NYSE: JCI), the global leader for smart, healthy, and sustainable buildings, today announced the expansion of its most significant philanthropic initiative, the College Partnership Program to the National Capital Region (NCR) at Don Bosco College, in Gurgaon. This expansion builds upon the program's existing presence in 32 community and technical colleges in the U.S., Canada, and Pune, India. As part of the initiative, the company is extending a $20,000 renewable grant to support scholarships and will provide a new computer lab at Don Bosco College in Delhi in lieu of the program's NCR expansion. 
In contrast to the North American program which emphasises on the training of proficient technicians, the Indian program focuses on cultivating business-oriented abilities. The 600 students enrolled in the Bachelor of Commerce course have been positively impacted from the program, with approximately one-third of them being granted tuition scholarships sponsored by Johnson Controls.
The program is committed to enrolling and graduating students, especially women from historically marginalised communities in local college programs. The College Partnership Program in Pune that was initiated last year was aimed at empowering women hailing from the marginalised regions. At its crux, it shares the same mission as its North American counterpart: fostering diversity, empowering underprivileged students, and aligning college courses of study with career paths. Additionally, as part of the program, Johnson Controls' employees have committed to supporting the students as mentors, tutors, and guest speakers to ensure their persistence through graduation.  
Commenting on the development, Mitul Rustagi, Global , Vice President, Finance Center of Excellence, Johnson Controls, said, "We are thrilled to witness the tangible change that the College Partnership Program has created in Pune over the past year, and we are equally excited to unveil the expansion of the program in NCR. Through our partnership with Don Bosco College, we are taking significant strides to empower and uplift underrepresented communities by providing them access to local college programs. With this, we continue to invest in the country's bright future, fostering innovation and creating avenues for talented individuals to thrive. We look forward to the positive impact that it will bring to the community and continue to further our company's journey toward a sustainable and inclusive future."
Johnson Controls also marked the first anniversary of its Global Finance Center of Excellence in Gurgaon, India. The cutting-edge center has played a pivotal role in Johnson Controls' global finance operations. Spanning over 85,000 square feet, the facility has grown from an initial team of 200 to over 1200 members, a 500% increase in the employee population in one year. As a company with a long-standing presence in India since 1995, it employs over 8,000 professionals across the country, with three manufacturing facilities, employing 2500 engineers. 
Disclaimer: This story has not been edited by CSRLive Staff and is auto-generated from news agency feeds |