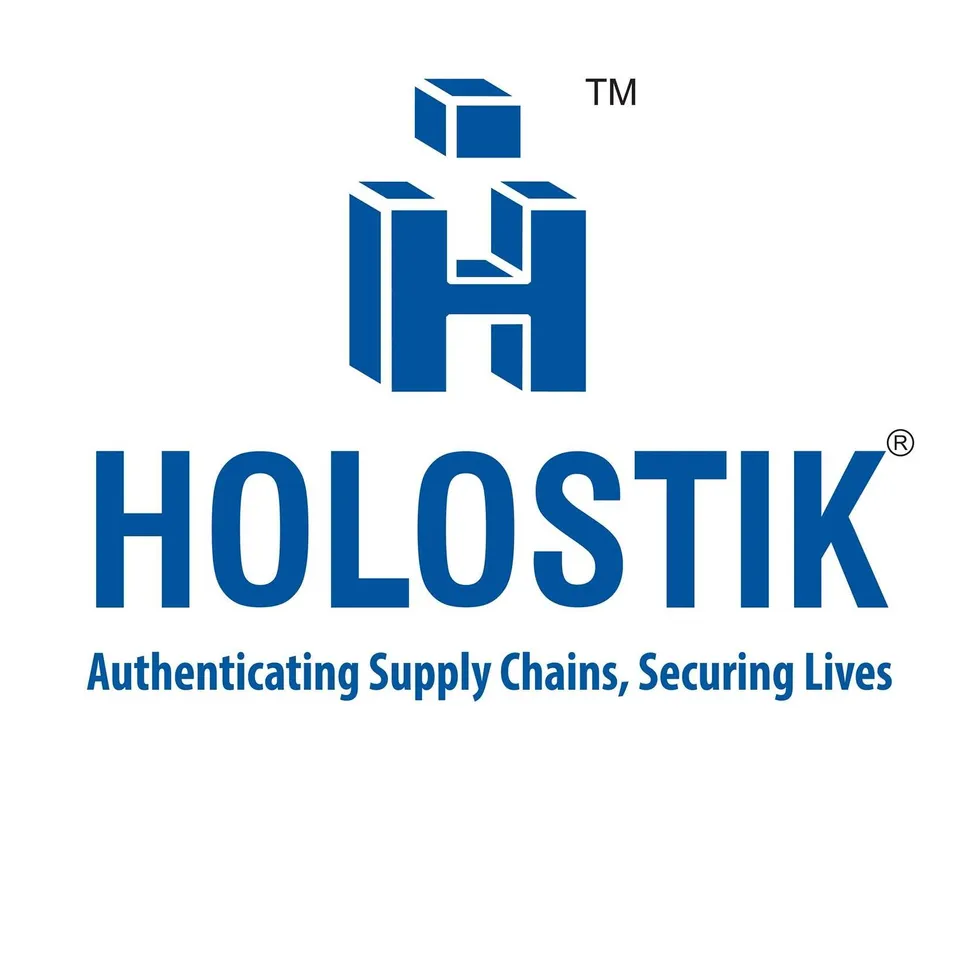 Holostik India Limited, one of the largest manufacturers of Security Optically Variable Devices (OVDs) or holograms in the world is all geared up to develop and manufacture new products and generate awareness about the regulatory compliance, and anti-counterfeiting measures to check the growing menace of fake products .
As per a recent report by FICCI's Committee Against Smuggling and Counterfeiting Activities Destroying the Economy (CASCADE) trade of duplicate, illicit  and cheap fast-moving consumer goods, packaged foods, tobacco products and alcoholic beverages stood at ₹2,60,094 crore in 2019-20. The estimated tax loss to the government due to the trade of illicit goods in these five key industries was estimated at ₹58,521 crore in the same period.
"Manufacturers of consumer products and concerned authorities are prioritizing the use of secure product packaging and anti-counterfeit products like holograms, to effectively tackle the growing incident of illicit fast moving consumer goods in the country.Security holograms are primarily used to stop counterfeiting and to protect any product or brands legitimacy from being replicated. The demand for security holograms has increased during COVID-19 there is a spike in using online marketplaces more frequently for both buying and selling goods. Online platforms saw a growth in the sales of counterfeit goods, forcing firms to provide consumers with ways to verify the authenticity of their items and prevent them from buying cheap and duplicate products. " said  Mr. Ankit Gupta, Director of Holostik India – a pioneer & industry leader in security holograms in India.
"Globally counterfeiting is a big problem posing a threat to the economy, businesses, and end consumers. However, holograms are effective weapons in the battle to combat criminals, providing a flexible, quick to deploy visual authentication device that can bolster supply chains and help manufacturers, regulatory authorities, international law enforcement and border customs improve their anti-counterfeiting plans." Said Mr. Gupta.
"The security hologram market is all set to grow globally due to rising consumer awareness of counterfeit goods and rising need for anti-counterfeit equipment. The need for security holograms is being fuelled by an upsurge in the internet sales of counterfeit goods. The brand image and sales of genuine products are impacted by the sales of counterfeit goods. The availability of fake goods not only damages the brand and value of the business but also hurts customers." Said Mr Gupta .
"Packaging featuring security devices can ensure quality and check the distribution and smuggling of illicit products, while items not displaying security devices like holograms can be quickly seized and destroyed. Today, we are seeing advances in application, film coating and manufacturing technology which is rolling back the boundaries for the use of a new generation of advanced holograms, facilitating fresh levels of visual effect, brand enhancement, regulatory compliance and anticounterfeiting." Mr. Gupta said.
 "To meet the global demand for anti-counterfeiting solutions the new innovations developed and manufactured by Holostik India include Nano Optical Image OVDs (Optically Variable Devices) or ultra-secure holograms. These are the most secure & technologically advanced OVDs or security holograms. The master of these OVDs are shot at a resolution above 6 lakhs dpi. It can include nano text (up to 5 microns), nano images, microstructure and much more." Said Mr Gupta.
"The other products by Holostik include Optashield based on custom holographic technology, Optashield displays two different colours at two different viewing angles. It is among the most secure & convenient authentication device in the anti-counterfeit industry. 3D Labels (Printed OVDs) embedded with superior aesthetic elements, designs and security features, 3D labels amplify a product's visibility on the shelf and adds premium appeal to the brand." He added.
"Holostik will continue to invest a minimum of 5 percent of the annual budget as it did before on research and development, new packaging, and custom supply chain software. Investments will include new digital print machines and authentication technologies. Packaging division infrastructure will also be enhanced for higher production capabilities. We are determined to secure companies, supply chains and human lives from the ill effects of counterfeiting." He added.
Disclaimer: This story has not been edited by CSRLive Staff and is auto-generated from news agency feeds | Source: Holostik India|