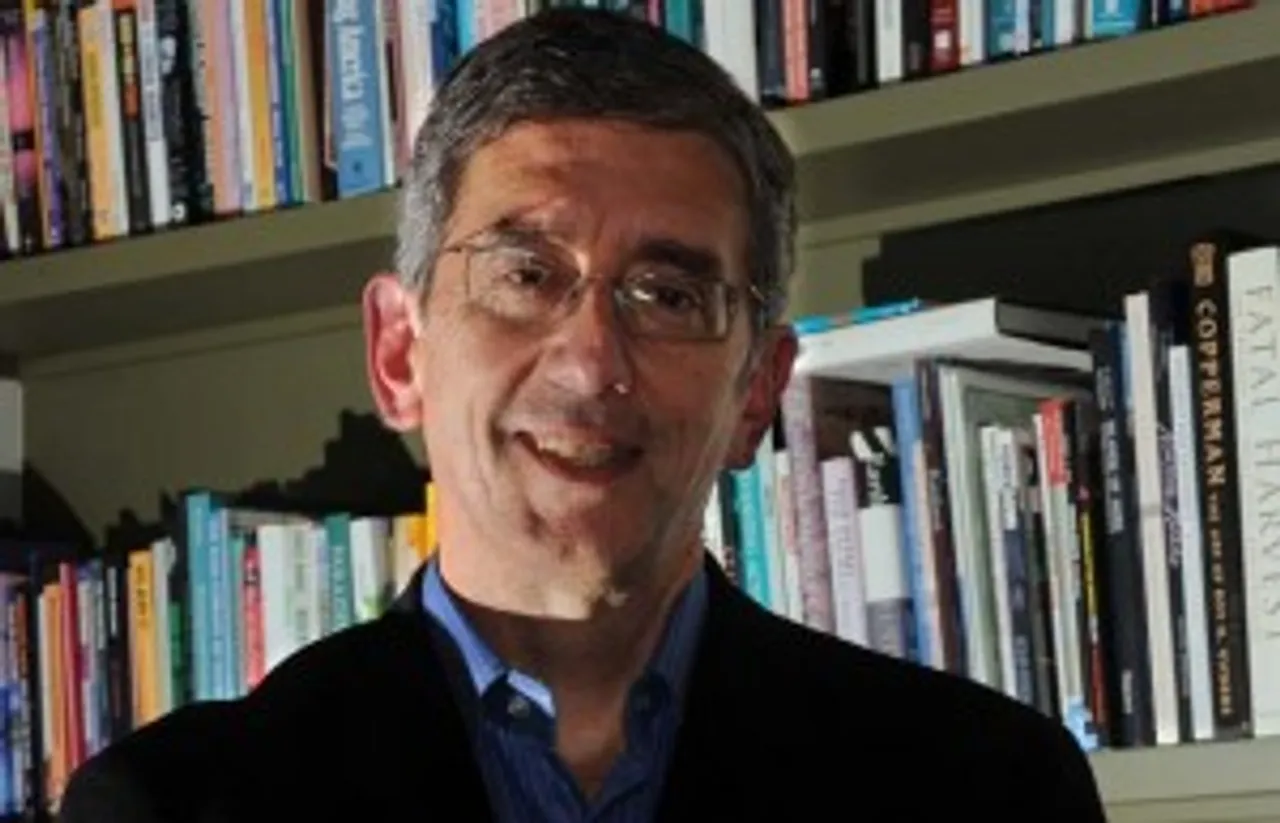 A while ago, I had the distinct opportunity to speak with Mr. Joel Solomon, Renewal Funds, Chair & Co-founder and Hollyhock, Chair. He had been so generous with his time and advice for PATHFINDER. Imagine my excitement when he accepted my recent request for a more detailed follow-up interview.
A quick note first: I cannot overstate the importance of the information here, certainly for investors and entrepreneurs alike, but also for various leaders, influencers and for impending decisions that will shape the future of our world.
What are the greater trends? Is more money being diverted to socially driven businesses? Are people catching on to the benefits of investing for social impact alongside financial gain? Are financiers looking into the feasibility of creative new models?
In general, we are now past vision, invention, and seeding of these ideas. We are in early growth stage. Awareness still remains largely limited to those who are directly involved. However, social entrepreneurship, enlightened investors, the questioning of conventional wealth management assumptions, and emergence of a new generation of values are combining in a powerful formula. This formula is gaining momentum, credibility, proof of concept and initial mainstream acceptance.
There is tremendous opportunity for emerging entrepreneurs to benefit financially from creating ways for people to align their money closely with their values.
Wealth managers are the first to feel the trend via pressure from clients. They've struggled to provide comprehensive, satisfactory solutions. Firms are repackaging solutions to highlight their efforts in these directions. New products are being launched. Wealth management firms that understand this demand, its value to the world, and how to relate to clients are gaining strength and growing.
In fact, we are now at an inflection point and cannot be stopped. Socially conscious business and economic practices are to become a given.
Where are the biggest opportunities? What areas are investors most excited about? Clean energy has had a lot of the focus thus far. Is that to remain the case for now, or are financiers starting to notice other parts of the industry?
The "Clean Money Revolution": Every sector of the economy, indeed of how people live on the planet, needs overhaul. Yes, clean energy will be massive. But so will clean transportation, clean buildings, clean water, clean air, clean food, clean mining, logging, clothing…
Take organic food for example. Decades of early adopters persevered with businesses that grew, processed, manufactured, distributed and retailed organic foods. They worked in virtual obscurity. Only a small committed consumer helped this early stage. Organic food began to show up on grocery shelves. For several decades, organics outgrew conventional food by multiples of sales. Growth steadily picked up velocity. In the last decade it has become a major industry. And yet, in 2015, organic food remains under 10% of the North American food sales. It may be under 2% globally.
Organic food is now unstoppable. The common sense is too compelling. Health, worker safety, chemical runoff into water systems, depleted soil, and an entire system of damaging practices are now facing the threat to reform or die.
The same cycle is steadily evident in renewable energy, efficient transportation, green buildings, carbon pricing, local production, regulations to protect the commons, worker's rights, taxation and many more systems. Every part of the economy will shift.
Essentially, all solutions that lend to responsible, sustainable living while generating profits?
Yes, exactly.
What Are the Biggest hurdles? Is seed capital likely to remain limited and competitive?
Seed capital will likely always remain competitive. If it were in easy supply, the demand for it would only grow.
Do financiers remain nervous about the risk associated with models in this industry? What advice might best help overcome?
Investors are always nervous about risk. Two things are slowly changing that dynamic. One, wealth holders are learning to ask themselves, "How much is enough?" The other is that the marketplace of socially relevant products and services is getting bigger and smarter.
My advice is to practice reflective inquiry as a first step. Find the meaning of ones' life. Use a little money for basic security and the rest as a tool for doing good in the world.
What is your best guess for when the concepts of Impact Investing and Social Entrepreneurship will become the mainstream trends everyone wants to get in on?
I do see money rapidly aligning with core values and high purpose. The signs are showing up everywhere and picking up velocity. Smart people are seeing how post-WW2 industrial values were naive and unsustainable. New experimentation are underway around the world, more than that can be tracked, in fact. Demand for sustainability degrees in universities is beating supply. Socially driven businesses are proliferating and expanding. Capital sources that seek these businesses are growing. People who want these products and services are growing even faster.
The visionary, early-adopting risk takers are often the originators of major changes. These are the people who transform the conversation from "it's impossible" into "that was obvious." If we can find our way to fair taxation, carbon pricing, regulations to protect the commons, universal health care, education, welfare for those in need, livable minimum wages, responsibility in manufacturing, recycling all waste, protecting natural systems, and terminating machinery that pushes rabid consumption, we may, just may become the ancestors who turned trends towards caring for our future generations.
Ten years from now, we won't have this conversation. It will all seem redundant. That's how social change works. Once enough people accept a premise, it is hard to remember how things were ever done differently.
Joel Solomon is President of Renewal Partners and Chairman of Renewal Funds, he is also the co-author, with Tyee Bridge, of the upcoming book by New Society Publishers.
About PATHFINDER
Singh and van Thiel, co-founders of PATHFINDER, may be best described as highly specialized consultants. They engage financial organizations and impact investors, including venture capitalists, private equity firms and CSR departments who are committed to making a social impact via sustainable, scale-able and profitable business models, and they connect them to local social entrepreneurs with demonstrably compelling ideas that need financing and direction.
They provide lasting strategy and management consulting by way of relationship governance and business education among other facets of leadership and guidance.
Re-published from
MySocialGoodNews.com
as part of CSRlive's collaboration with
Your Mark On The World