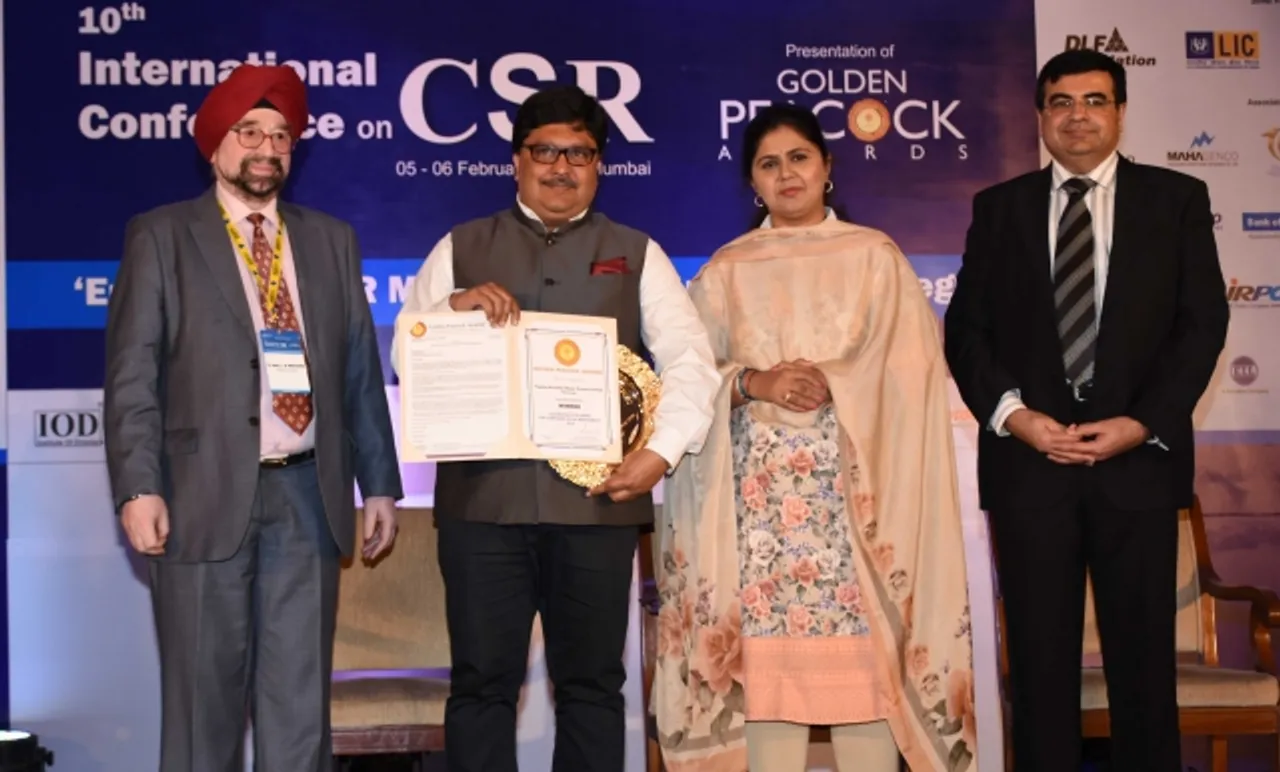 Toyota Kirloskar Motor (TKM) has been awarded the Golden Peacock Award for their initiatives under Corporate Social Responsibility. This award recognised TKM's commendable efforts, as a responsible corporate entity, towards creating a socially responsible and sustainable society.
Pankaja Munde, Union Minister for Rural Development, Women and Child Welfare and Water Resources handed over the award at a ceremony held in Mumbai. Early this year TKM won a commendation for Corporate Social Responsibility (CSR) and Environment Management by the Confederation of Indian Industry (CII)-ITC Sustainability Awards 2015.
Expressing his delight on the award Naveen Soni, Vice President, Toyota Kirloskar Motor said "It is an honour to be receiving this prestigious award. For us at Toyota Kirloskar Motor Environment and social contribution is an everyday affair. Our philosophy and policies on environment are based on Toyota's earth charter and global vision. As a responsible automotive manufacturer, we continue to develop automotive technologies and manufacturing processes to reduce the environment footprint associated with our operations."
Globally Toyota has set a target of reducing CO2 by  90% by 2050 compared to 2010 levels by promoting environment friendly vehicles.
"Our CSR wing constantly works towards bringing a positive change in the society at large. We are making efforts to bring in visible, positive and satisfying social impact. It is our constant endeavour to raise the bar of our CSR initiatives and this award has only reinforced our commitment", he further added.
Golden Peacock Awards (GPA) is designed to improve productivity and quality in organizations. It aims to promote business excellence by providing a framework or criteria for assessment that is based on similar principles as other awards throughout the world. This award instituted by the Institute of Director in 1991, serves as an assessment platform for the organization to compare the performance against competitors and the industry as a whole.