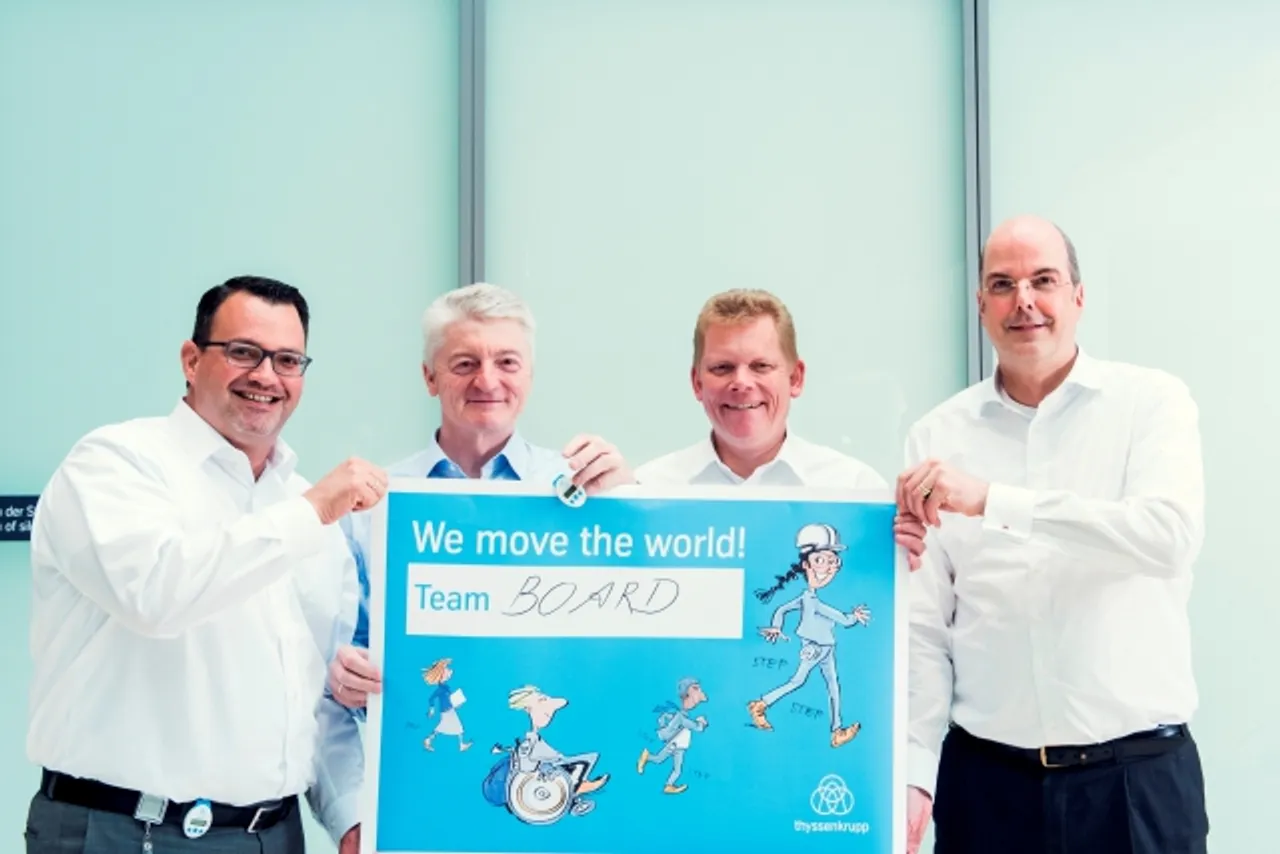 Mumbai (April 28, 2016): 60,000 thyssenkrupp employees tOOK part in a pedometer challenge as part of the World Day for Safety and Health at Work on April 28. From Auckland in Australia, Tokyo in Japan to Duisburg in Germany and Chicago in the US, over 4,500 teams in 64 countries got involved under the motto "We move the world". The thyssenkrupp Group stages a global campaign each year to raise awareness of workplace safety and health issues.
"We all know that we don't get enough exercise at work, or the wrong kind of exercise. The aim of the pedometer challenge is to encourage our employees to think about how they can stay healthy and include exercise in their day-to-day routines. We are delighted by the number of people taking part throughout our international group," says Oliver Burkhard, Chief Human Resources Officer at thyssenkrupp AG. Musculoskeletal disorders and back complaints are among the five most common workplace health problems at thyssenkrupp. That's why this year's campaign "We move the world" is all about getting people moving. Everyone who registered for a team was provided with a pedometer. In Nordrhein-Westfalen somewhat 9,000 employees in over 730 teams are taking part, among them employees of thyssenkrupp Presta in Mühlheim, thyssenkrupp Steel Europe in Duisburg and thyssenkrupp AG in Essen.
The health and safety of employees have top priority at thyssenkrupp. In the coming years the aim is to continuously reduce the accident frequency rate by 10 per cent each year. In the current fiscal year the accident frequency rate is at an all-time low of 3.6 per 1 million hours worked.