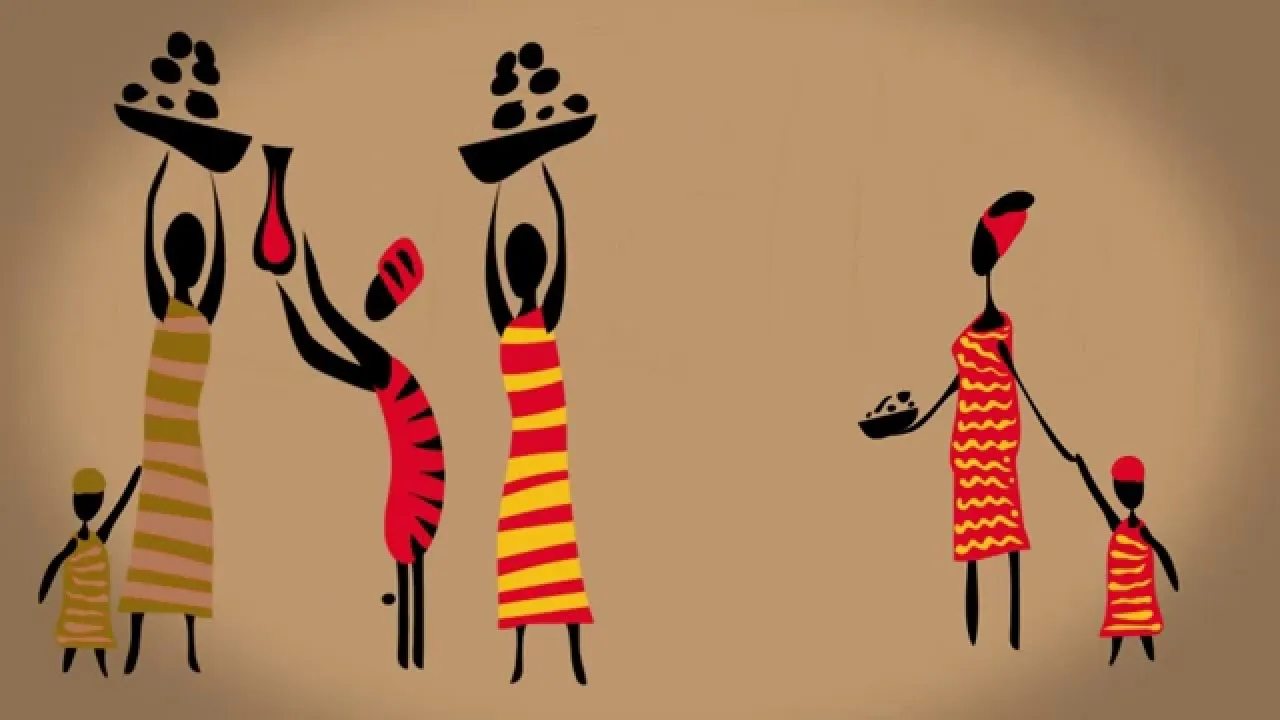 Cooking can be a death sentence in some countries. This video gives some frightening facts and a hopeful solution.
There is a dark side to cooking that half the world population knows only too well as it costs the lives of four million people every year – that's three times the number of deaths from HIV/AIDS. Most are women and children.
"We don't typically think of cooking as a health risk; it's supposed to be nourishing," says Ranyee Chiang, Chair of the ISO committee on Clean Cookstoves (ISO/TC 285), and Director of Standards, Technology and Fuels at the Global Alliance for Clean Cookstoves, in a TEDx talk about the three billion people who have to cook on open fires and traditional stoves.
The reality is alarming. "Picture your kitchen at home, but instead of a gas or electric stove, there is an open fire because that is all you can afford. Your eyes sting and water, and you cough from the smoke. Your children are nearby, also breathing it in. It's like exposing them to the second-hand smoke of 400 people smoking a cigarette," says Ranyee.
Smoke inhalation results in respiratory disease and death for millions of people in developing countries. But that's not the only problem. Every day, the women and girls, who usually carry out this task, spend hours gathering firewood before they can even start cooking, which takes a huge toll on productivity. In conflict areas, the time spent looking for fuel also puts them at a higher risk of assault and rape.
What's more, traditional stoves are a heavy burden on the environment. The amount of wood burned each year is equivalent to losing 5 000 km2 of Amazon rainforest, while the fires emit greenhouse gases comparable to those of 170 million passenger vehicles.
We are facing a problem so big that it affects nearly one out of every two people living on the face of the earth, but many of us are not even aware that this is an issue. "It's hard to believe something you do every day, something we all do, that's central to our lives and our culture, has such harmful impacts on almost half the world," says Ranyee. "But if we can improve how the world cooks, if we can tame fire, we can potentially improve the lives of billions of people."
The good news is that innovative cooking solutions are being developed to address the problem. But there are still challenges. "Many new stoves, quite frankly, are not as good as we need them to be. Turns out designing stove technologies is as hard as rocket science, actually probably harder!" jokes Ranyee. "With rockets you have consistent and high-quality fuels and usually a big budget." Cookstoves, on the other hand, use a variety of low-quality fuels, and they have to be affordable, easy to use and work with a variety of cuisines and cooking techniques.
Ranyee Chiang
So what can we do about it? In addition to developing new technologies, we need to leverage the potential of International Standards to guide us in this process. This will help because "for many industries, standards represent our shared goals that we work towards together," explains Ranyee. "Instead of each country working on its own, the world's best experts are working together."
But what would these standards look like? They could specify the main requirements that new cooking solutions should meet, for example the temperature the stoves should reach under normal working conditions, the basic safety aspects, and the maximum emission levels. This would help innovators take users' needs into account. Standards are also important for testing products in consistent and comparable ways.
About the ISO committee working on these standards, Ranyee says: "We want standards that are relevant to all the different ways that people cook around the world. In total our group has 40 countries, and continues to grow. We have by far the most involvement and leadership from developing countries of any standards effort in history!"
The standards-making process brings together people with different priorities, so we can balance multiple goals. Thus, the committee has representation from all parts of the cookstoves market. "When we are done," says Ranyee, "governments can set regulations to protect health and the environment, manufacturers will have incentives to innovate, and consumers will have better technology options with less smoke, that use less fuel."
There is a lot of work ahead but, for Ranyee, we first need to point ourselves in the right direction, in a common direction, so we can advance how the world cooks. "Let's keep our food traditions," she concludes, "but in a way that's healthier for billions of people and cleaner for our planet."
Watch the full TEDx talk below:
About TEDx, x = independently organized event
In the spirit of ideas worth spreading, TEDx is a programme of local, self-organized events that bring people together to share a TED experience. At a TEDx event, TED Talk videos and live speakers combine to spark deep discussion and connection. These events are branded TEDx, where x means "independently organized TED event". The TED Conference provides general guidance for the TEDx programme, but individual TEDx events are self-organized (subject to certain rules and regulations).
ISO
is an independent, non-governmental international organization with a membership of 162 national standards bodies. Through its members, it brings together experts to share knowledge and develop voluntary, consensus-based, market relevant International Standards that support innovation and provide solutions to global challenges.