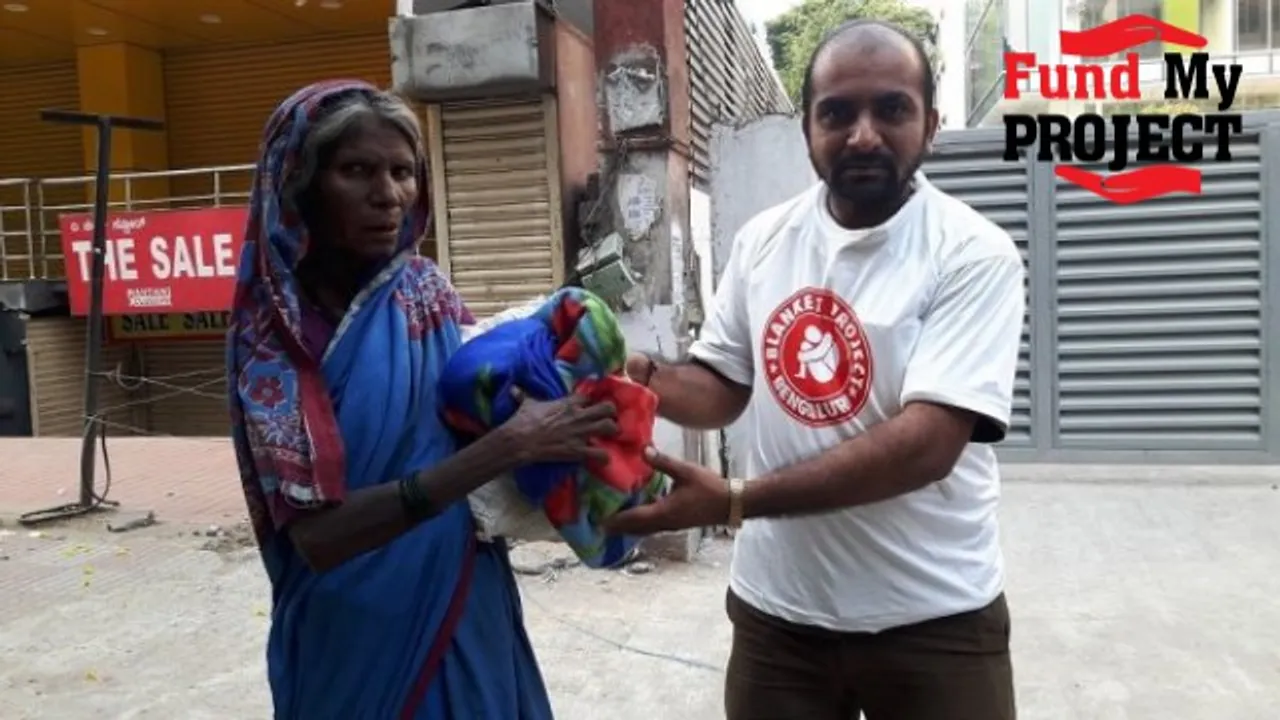 Here's how your CSR funds can help bring warmth to people sleeping on the streets without proper clothing and blanket in the harsh Indian winter.
Project by: Rapid Response
Location: Multiple cities across India
Category: Eligible CSR activity as per Companies Act 2013, Schedule VII
(i) …promoting preventive health care, …
(iii) ...measures for reducing inequalities faced by socially and economically backward groups;
Funding required: INR 6 Lacs
Here's what the folks at Rapid Response have to say about this project.
The brutal night cold troubles millions of Indians, who have made the streets their home. Through this initiative, we are trying to bring some warmth into their lives.
Our Story:
Our story begins after the devastating floods in Jammu Kashmir in 2014. Rapid Response CEO along with his team headed to Srinagar for response. As there was no proper electricity and heating, our team found it extremely difficult to pass through the nights at the hotel. In that same situation, we have witnessed hundreds of our fellow Indians sleeping on the streets without proper clothing and blanket.  We were deeply disturbed by those scenes. After our return, we have launched India's biggest blanket drive -
The Blanket Project
.
Where we distribute:
Based on the Temperature Index and Need Assessment, we have chosen the following six cities. 1. Delhi, 2. Bangalore, 3. Hyderabad, 4. Lucknow, 5. Srinagar, 6. Guwahati.
Budget:
The funds raised here will be used to distribute 4000 Blankets.
Each Blanket Costs INR 150 including logistics.
4000 x 150 = 6,00,000/-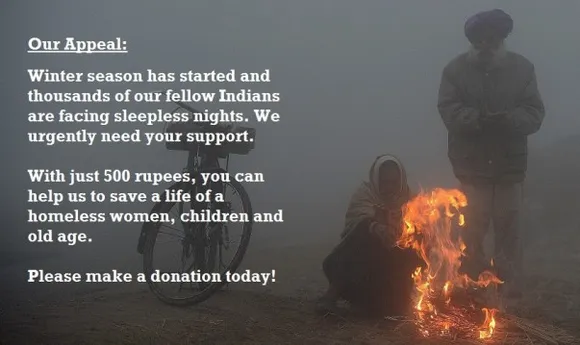 About Us:
Blanket Project is an initiative of Rapid Response, an award winning organisation, providing disaster relief and rehabilitation services across India. As a disaster relief agency, we help people to survive and rebuild their lives through our food, medical, education, shelter and livelihood programs. Our most recent interventions in Tamil Nadu, Bihar and Assam have impacted thousands of lives! All donations to Rapid Response are 50% tax exempt under sec 80G.
Want to Fund this Project?
Visit the Blanket Project crowdfunding campaign on Milaap.org here and support the cause.
Looking for funding?
If you have a social project that's high on innovation and impact, but running low on financial fuel, do write in to Nidhi Singh at nidhi@csrlive.in with your proposal, and we'll feature it on FUND MY PROJECT.