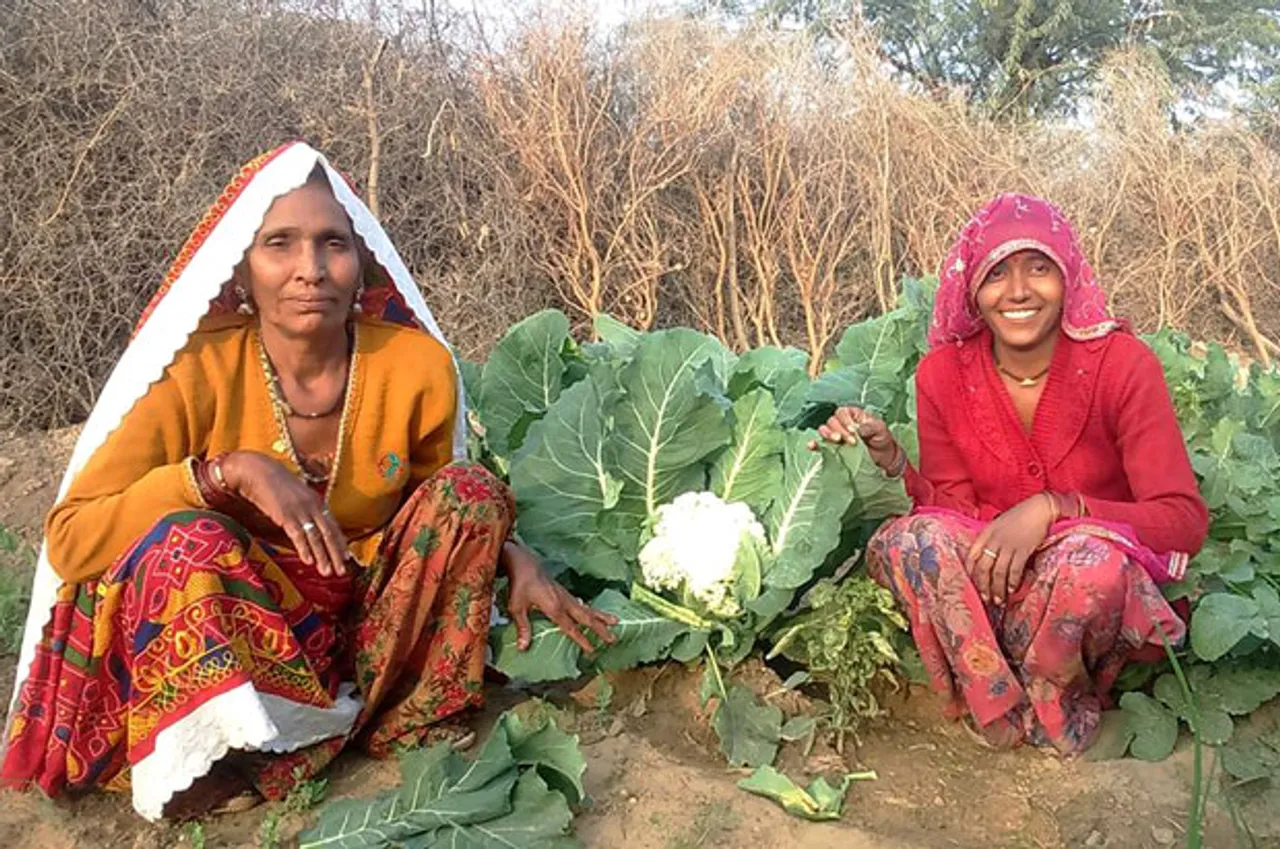 Working with communities is an integral part of Cairn's sustainability strategy and the development of our long-term plans. Our ability to work collaboratively and our customised approach for every community we function in, is what sets us apart. These are crucial to our long term success and our prerogative to operate.
Sustainable development for us is an integrated concept embracing economic, social and environmental sustainability, not just now but for generations to come as well. Sustainability is an evolving journey for Cairn. Each year we learn more about what it means to be a truly sustainable organisation and bring in measures that will allow us to meet our sustainable development aspirations, more holistically and in larger measure. I acknowledge that there is much to do and it is a long journey ahead, yet, as I look at what the company has achieved and the manner in which it has achieved it, I am reminded that Cairn has always been a sustainability-driven organisation both in intent and at heart.
Towards the end of FY 2014-15 we revamped the Sustainability Steering Committee (SSC), which is the premiere body on setting the sustainability agenda for the organization. The revamp was done to make the committee more representative of the business structure. The SSC has been tasked with setting the 3-5 year sustainability agenda for the organization and in that capacity they have started the work to define the specific roadmap that the company needs to follow, to become a more sustainable organisation.
The Difference Between CSR & Sustainability
Sustainability and CSR have some subtle and some not-so subtle differences. CSR refers to businesses' responsibility to act ethically and consider their impacts on the community at large, and does not necessarily encompass sustainability.
Sustainability on the other hand is concerned with preserving resources and operating in a way that is conducive to long-term goals.
The difference is in the vision: CSR looks backwards at performance, typically over the last 12 months, while sustainability – although increasingly featured in dedicated reports also – has a more prominent, forward-facing focus, with targets to secure the future.
To put it another way, both CSR and sustainability understand that the context, community and environment in which a business operates is integral to that business' success. Sustainability, then, goes on step further by taking into account the needs of the future generations.
I am very proud of what Cairn India has done in Barmer over the past decade. It has really changed the complexion of that region in terms of empowerment, access to water and employment sustainability via skilling. We have touched several thousands of lives in a material way.
Cairn India & Skill Development
Prime Minister Narendra Modi's Skill India Campaign is a great initiative. Cairn India identifies and understands the importance of skill development and access to employment opportunities, which is why skill development is a crucial pillar of our sustainability vision.
In alignment with the government's Skill India initiative the Cairn Enterprise Centre (CEC) provides skill training, career counselling and linkage to employment opportunities to over 12,000 youth including women since 2007. Through the Cairn Enterprise Centre (CEC), various income generation activities have also been introduced to empower women.
We have also established the Cairn Centre of Excellence (CCOE) in Jodhpur to provide advanced training in vocational courses pertaining to Welding, Renewable Energy (wind and solar), automobiles and Retail; and engaged the German firm TUV Rheinland to deliver the courses. The residential institute, spread over 12 acres, has been acknowledged to have some of the best infrastructure in the country by important dignitaries and officials who have visited; and placements received by students have been noteworthy.
In a move away from the usual vocational training courses for women such as sewing or craft-making, Cairn India has empowered 50 women to be trained masons. These inspiring women masons are now helping make their villages free of open defecation by building toilets as part of Swachh Bharat Abhiyan. Cairn India, through various unique initiatives, aims to encourage more women to cross social barriers and chart out a new future for them and their families.
As part of our endeavour to make a positive difference in the lives of the local community, Cairn and Ravva JV has been actively involved in implementing community development. Unique initiatives such as the Suraksha brooms and Suraksha Agarbatti making unit is touching the lives of community members in villages around Cairn India's operational areas in Ravva.
Cairn NASSCOM Knowledge Centre (CNKC), in collaboration with NASSCOM Foundation in rural Andhra Pradesh seeks to bridge the gap and open channels between the youth from under-privileged communities and reputable organizations, and enable access to employment opportunities, at par with city-bred youth.
Rural Livelihood Programs
Cairn's farm-based sustainable livelihood programs were launched to provide improved income-earning opportunities to the 50,000 families residing in the rural villages near our area of operation. Cairn's Barmer Unnati project, is working with farmers to introduce new crops and innovate new livelihoods.
Given the region's arid conditions, the project emphasizes training on water management techniques. We support a programme to provide "khadins" -water harvesting structures to remote communities throughout the Rajasthan development area. We have helped build several  such structures over 250 hectares of land and brought barren land of the desert under cultivation. These interventions have allowed farmers to practice multi-cropping and grow cash crops such as vegetables and mushrooms.
Cairn India has also initiated the Dairy Development Programme in Barmer which has helped extend monetary benefits to villagers. Women are an important and integral part of the Dairy Development Programme which helps them sustain their socio-economic status in the community.
The Water Project
A project that is close to my heart is Jeevan Amrit project which is making safe water available to the communities we operate in.
Rajasthan covers 11 per cent land in the country but has only 1 per cent of total available water. The state is one of the driest in the country. People are forced to walk for long distances to procure water, which is of a highly questionable quality and generally does not meet World Health Organization (WHO)-defined norms. Contaminated water leads to several prevalent water borne diseases that impact the quality of life.
To address the acute water shortage and provide access to clean and safe drinking water, Cairn has initiated a key CSR and sustainability intervention to support the Government of Rajasthan (GoR) in its effort to provide safe drinking water to households in the state. In this initiative, Cairn is positioned to touch the lives of a million-plus people – no mean feat for a state as sparsely populated as Rajasthan.
The company initiated the Jeevan Amrit pilot project in collaboration with the Public Health and Engineering Department (PHED), GoR, to ensure clean and safe drinking water to the communities in the districts of Barmer and Jalore through the establishment of Water ATW (Any-time Water) kiosks.
A key feature of the Jeevan Amrit project is that it is a community managed initiative, giving members a sense of ownership and providing rural employment opportunities.
Cairn has also partnered with a few local entrepreneurs to run a 'water on wheels' system (called Jal Rath) which fosters a spirit of rural entrepreneurship.
Cairn India currently operates 44 ATW plants in Rajasthan and Gujarat, which have a best-in-class utilization. Having received extremely positive community feedback, Cairn is now increasing the scale and scope of the Jeevan Amrit project substantially.
Cairn's success would not have been possible without the efforts of our employees and contractors, the support of the local communities and the confidence of our shareholders and investors. The trust placed in the organization by our stakeholders is what drives us to strive to build a safe and decent workplace, develop programs to enhance the lives of the local communities that live alongside us and violation of ethical conduct.
Sudhir Mathur, Chief Financial Officer (CFO) Cairn India is responsible for Strategy, Finance, Supply Chain Management and Regulatory Affairs of the company. With substantial expertise, knowledge and experience in several key areas of Finance and Strategic Planning, he has been instrumental in deploying significant capital to enable value creation. He has also played a pivotal role in his previous assignments in accelerating business growth in Aircel Cellular Ltd., Delhi International Airport Ltd., Idea Cellular, Ballarpur Industries Ltd. and PriceWaterhouseCoopers India. Sudhir graduated in Economics from Delhi University and completed a Masters of Business Administration from Cornell University.