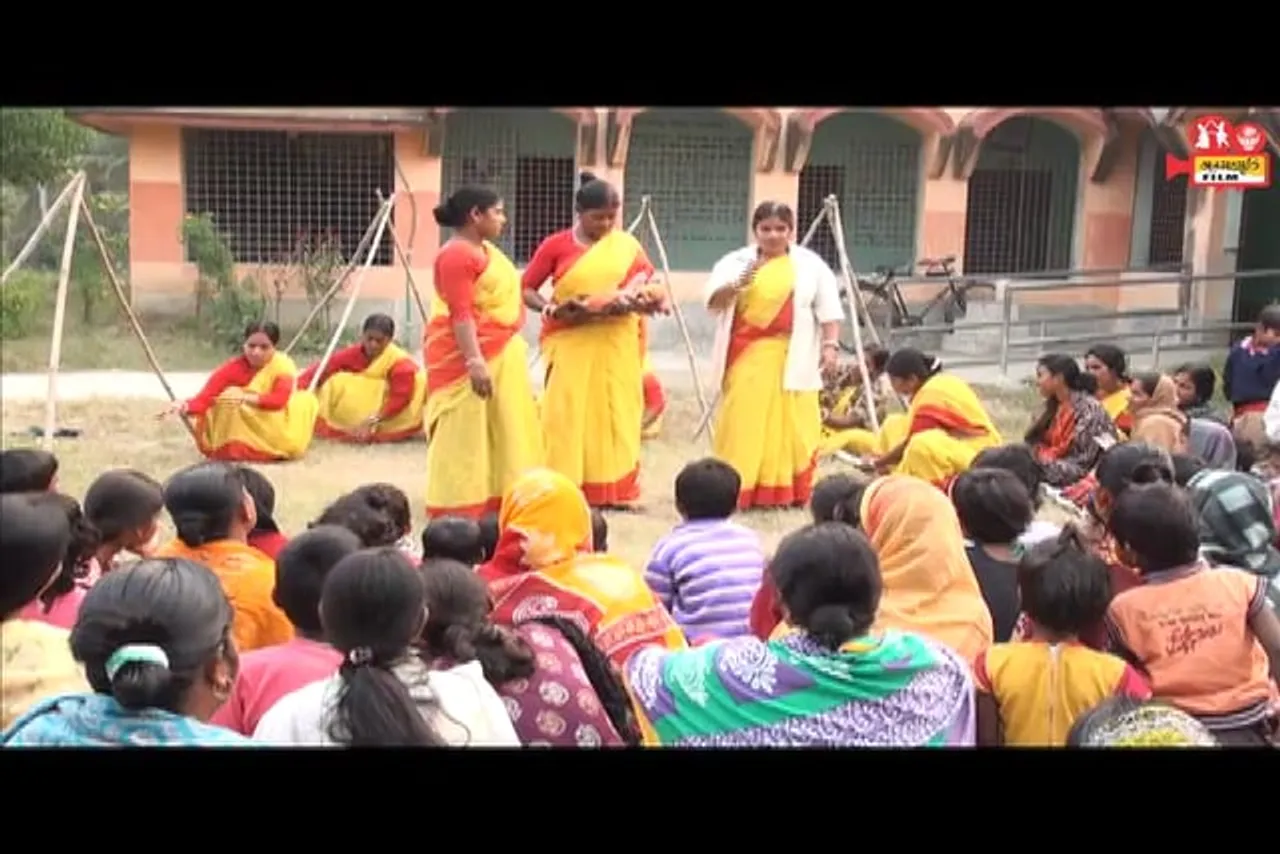 Here's how your CSR funding can directly benefit 400 slow learning children, their parents, communities and 40 non-artist teachers from the village community of South 24 Parganas.
This cause is featured on Fund My Project as part of CSRlive.in's collaboration with Ketto.org
Project by: Jana Sanskriti Centre for Theatre of the Oppressed
Funding Required: INR 21,45,040
Category: Eligible CSR activity as per Companies Act 2013, Schedule VII
(ii) promoting education, including special education .. among children,
Here's what the folks at Jana Sanskriti Centre for Theatre of the Oppressed have to say about this project.
VSEC - A theatre-in-education experiment by Jana Sanskriti is trying to bring about a fundamental and pedagogical improvement to the prescribed government primary education syllabus in West Bengal. When the program started in 2013, we were not sure how it would evolve and assumed that we will have to visit other noted educationists to see and learn from their work. We did that. We learnt a lot and now we feel that Jana Sanskriti's vision of using art and theatre in education is unique compared to existing methodologies of "joy of learning".
Our program essentially teaches the entire published government syllabus via theatre, art, painting, dance and music. We are using these methods in a way that both the non-artist teacher from the community and the child (in our case, slow learners) feel comfortable – this is our view of joy of learning. We are aware about the absence of this type of practice elsewhere via Dr. Sanjoy Ganguly's experience as a visiting professor at National School of Drama (Theatre in Education wing) and his numerous discourses with educationists about the practices of Theatre in Education in SE Asia. Hence we strongly believe that our work is unique and fundamental. Our confidence in this program is also supported by feedbacks received from Pratichi trust & Centre for Studies in Social Sciences (CSSSC Kolkata) which enunciate the fact that Jana Sanskriti's approach to use theatre-in-education is new.
In the past 3 years of the experiment we have successfully mainstreamed 500+ "slow learners" from the communities where we have been creating theatre for 3 decades, created a unique pedagogy of delivering government syllabus of grade 1 – 4 via theatre, painting, songs and dance and have just begun exchanges with government primary schools to use our methodology in their curriculum.
We have not limited VSEC program to the classroom alone. From our 30 years' experience of working closely with marginalized communities we realized that the genesis of a child's problems in the classroom often exists outside the classroom, inside the families and in the community. Hence, involvement of child's family especially the mother is a crucial aspect of this program.
Active mothers' forums have been formed where discussions range from the child's nutrition, all round development and overall welfare to several social issues like child marriage, child abuse, illicit liquor, ration cards, ICDS operations, domestic violence and many more – all through theatre.
The unique feature of this program is introspective theatre where a rational space is created in the family's mind which cleanses the family units – thus cleansing the community. For example, alcoholism causes domestic violence in the family which in turn affects the psychology of the child. Many times we have come across cases where both parents are engaged in extramarital affairs and polygamy, especially where migration is a predominant economic feature. These children are left to their grandparents who fail to replace their parents. Children from these families suffer from agony not expressed which in the end makes them slow learners. Introspective theatre is a space that deals with these desires rationally, helping families especially mothers to rationalize their role in taking care of their children.
As a result of these initiatives, the once "slow learners" are gradually turning out to be more capable to join mainstream only to be ahead of their peers. We also face regular pressures from the community to admit more students to our existing VSEC centres and increase the number of centres as well.
With changing times, we are also trying to experiment with new avenues of fund raising. One such attempt is this crowdfunding. We are attempting this for the first time and the campaign is being managed in-house with available resources. We have not been able to financially support this experiment for the past one year. Since the community members involved in this experiment (most of whom are Jana Sanskriti's forum theatre spect-activists) see value in this, they have been working hard to make ends meet and keep the experiment alive.
Members of Jana Sanskriti have been practicing community living for the past 31 years. In every crisis we have continued to stay together and give each other strength.  We believe in connection. Come closer. Join us!
In 2017 we will be working in 15 VSECs directly benefiting 400 slow learning children, their parents, communities and 40 non-artist teachers from the village community of South 24 Parganas. Every little support from you is precious to the VSEC community. However, to give you an idea about the expenses, here are some details -

To know more about these experiments please write to janasanskriti@gmail.com
Important Links-
Jana Sanskriti website (We are taking some time to update it. Any inconveniences are regretted!)
Jana Sanskriti began operations in 1985 but was officially registered in July 1995. We are a not for profit registered (No. S/80666) under the Societies Registration Act. Jana Sanskriti is an Income tax assessee with PAN- AAAAJ0724D.
Jana Sanskriti has an 80G (under Indian law) registration under section 80G(5)(vi) bearing Registration No. DIT(E)/142/99-00/5913-15 .
Want to Fund this Project?
Visit Ketto.org here and support the cause.
Looking for funding?
If you have a social project that's high on innovation and impact, but running low on financial fuel, do write in to Nidhi Singh at nidhi@csrlive.in with your proposal, and we'll feature it on FUND MY PROJECT.