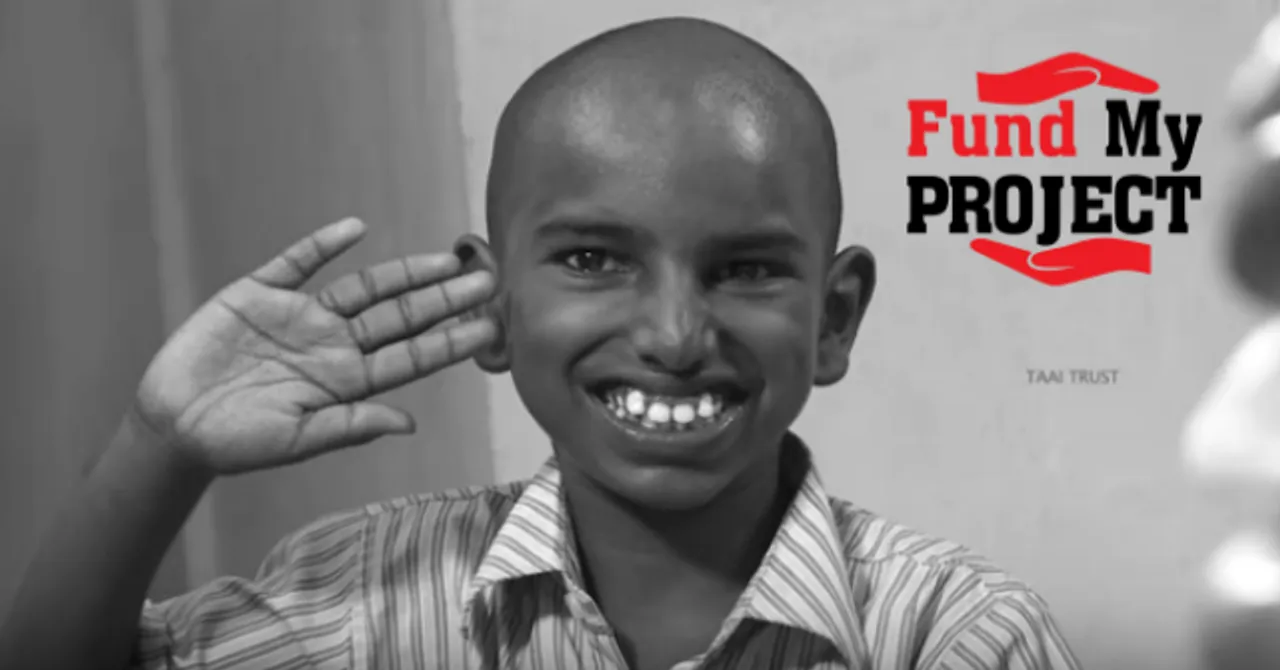 Here's how your CSR funds can help educate and treat mentally challenged children with a multi-pronged approach and gradually bring them back to normalcy.
Project by: TAAI Trust (Thiruviviliya Andavar Athmeega Illam Trust)
Location: Kancheepuram District, Tamilnadu, India
Funding Required: INR 8 Lacs
Working Since: Over 5 years
About the project:
The TAAI Trust runs a special school for mentally challenged children. Currently they have about 25 students in various stages of disabilities and a team of care-takers, counsellors, specially trained teachers and therapists to bring them back to their normal life. Since all of them are economically backward, transport is provided for bringing the children to the school and taking them back home. The school also provides milk and snacks in the morning and lunch in the afternoon. More students are willing to join, however due to lack of funds the School is not able to accommodate them.
The Impact of your Funding:
"There will be a huge positive impact on the lives of these students, their parents and the society as such", says Atma Ram, Project Coordinator. "These children, in future, would be taught special skills and thus their self-respect and their respect in the society will rise. Not just that with these skills they can either be self-employed or seek job placements and stand on their own feet. About 25-50 families across 10-15 villages stand to benefit through this project."
What will the Funds be utilised for?
Buy additional equipments and teaching materials for the treatment of the children, teacher's salary, physio-therapist's salary, care-taker's salary, School rent, provision of food and snacks for the children, transportation of children from and to their homes, school maintenance, etc.
Want to Fund this Project?
Write to us at editor@csrlive.in and we will assist you with the process.
Looking for funding?
If you have a social project that's high on innovation and impact, but running low on financial fuel, do write in to Nidhi Singh at nidhi@csrlive.in with your proposal, and we'll feature it on FUND MY PROJECT.