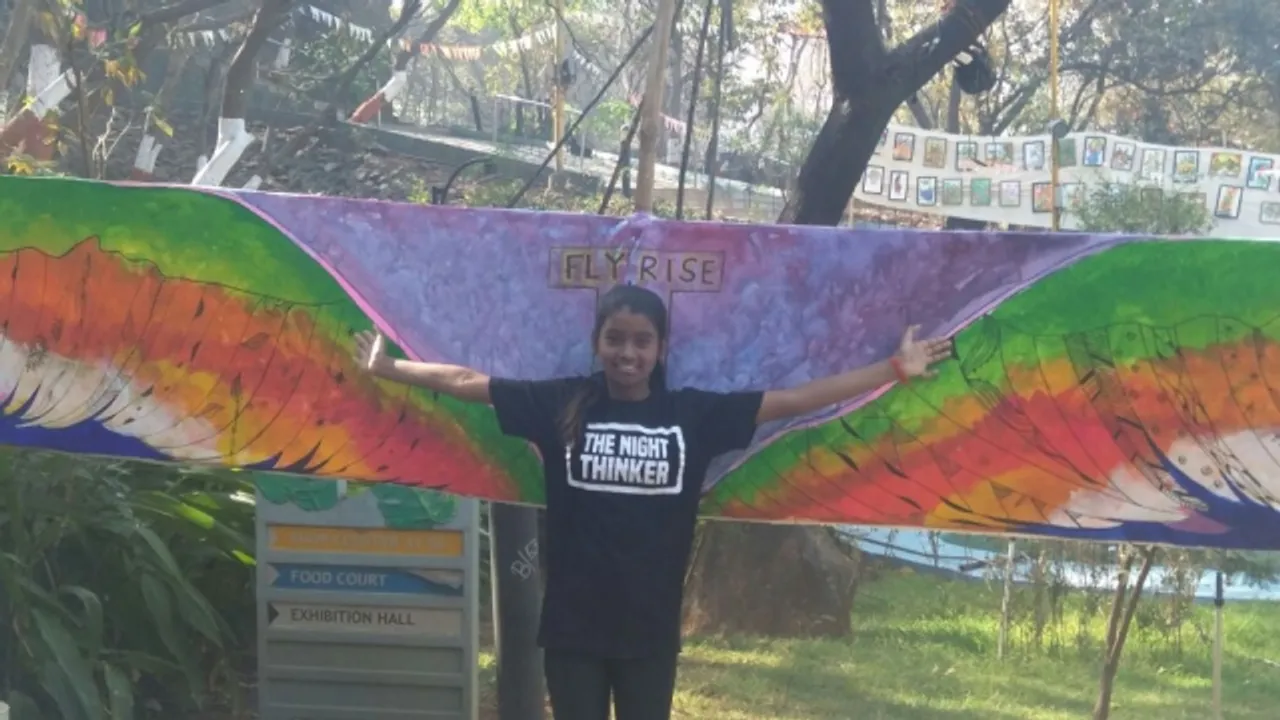 Mumbai (February 22, 2017): Navi Mumbaikars were left inspired at the two day Good Graffiti Fest, which concluded recently. This event was a fusion of creative expressions and inspirational talks. The theme, "Impact starts with I" was an attempt to instil social responsibility amongst the citizens.
Good Graffiti Fest 2017 witnessed many families and college students, who got their hands dirty with graffiti and heard some very inspiring social entrepreneurs. 'Happy' the clown, aka Pravin Tulpule, cheered up the spectators, with his funny, and yet very deep, conversations. He is a professional clown who has been edu-taining people from years. Suhani Mohan, founder of Saral Designs shared about the grave issue of menstrual hygiene in India and the innovative approach her organization is taking to address the issue. Another speaker, Ashish Shrivastav, cofounder of Shiksharth, had travelled from Chhattisgarh, where he has been working to improve the education landscape for tribal children. Over twenty social organizations were involved in GGF, including Teach For India and Goonj. Children from Aastha Foundation, a home for specially abled kids, in Vadodara had travelled all the way to attend this event and their dance performance touched people's heart.
Over twenty-five professional artists created live paintings on social issues, through the two days. Impact Guru was the crowd-funding platform for GGF, where the paintings are being given out as rewards to the contributors. There were long canvas walls set up, where people could indulge in 'Community Graffiti', which symbolises the power of community. Many children were seen taking selfies with a graffiti called 'wings of change', created by artist Ritu Dua. Team from MAD Foundation also painted a 15 feet long canvas.
The special guest, Amit Haware, the CEO of Haware Builders, connected very well with the audience and shared about the importance of becoming a responsible citizen.
The event was organized by social startup Karmyo, which works towards the mission of encouraging young people to become more socially responsible. The company manages the website, karmyo.com, that provides opportunities and inspiration to giveback to the society.