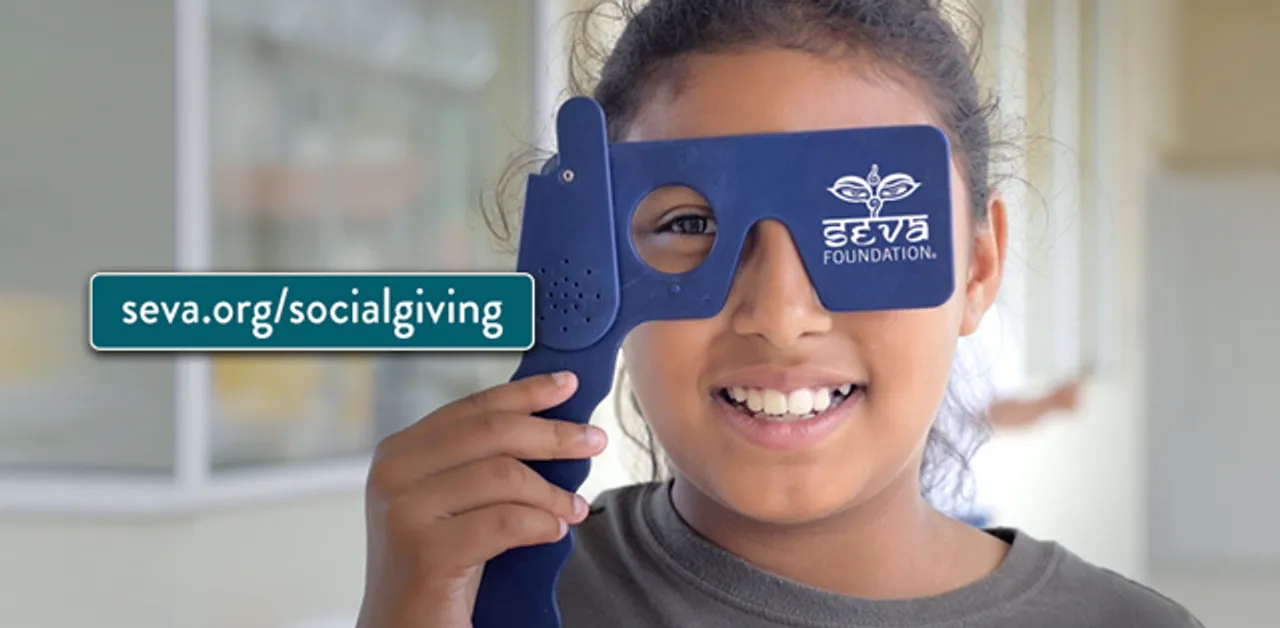 Berkeley, Calif.: Seva Foundation has been awarded two grants from Standard Chartered Bank's Seeing is Believing Initiative. The grants, totaling $1.5 million, will be distributed over the next three years.
Seva provides vital sight services to nearly one million people annually in more than 20 countries. In 2016 alone, Seva provided more than 60,000 sight-saving cataract procedures in low-income communities, at a cost of about $50 per eye. The funds provided through the Seeing is Believing Initiative will support Seva's work in India and Cambodia.
Approximately 285 million people around the world are blind or suffer from visual impairment; most live in developing countries. In eight out of ten cases, blindness and low vision can be prevented or treated with proven, cost-effective interventions.
"Rooted in the principle of turning compassion into action, Seva is committed to working with individuals and communities around the world to expand self-reliance by increasing local medical capacity," said Dr. Chundak Tenzing, Seva Medical Director.
Working toward a vision of a world that is free of avoidable blindness, Seva partners worldwide to create self-sustaining programs that preserve and restore sight. Restoring sight does more than help a person see again: it restores dignity and independence to mothers and fathers eager to earn enough money to keep their children in school, food on the table and a roof over their heads. For children at risk of visual impairment, it allows them to remain in school and learn essential skills for long-term economic prosperity.
While celebrating the Bank's 150-year anniversary in 2003, Standard Chartered employees were asked to identify a charity initiative for the Bank to support. Standard Chartered employees overwhelmingly voted to raise funds to support blindness prevention programs. Seeing is Believing was born.
"Partnering with the Seva Foundation on fighting avoidable blindness has been a natural fit," said Carmen Choy, Director of Seeing is Believing at Standard Chartered Bank. "In working with Seva, we aspire to enhance sustainable and affordable eye care in India and Cambodia."
In Cambodia, Seeing is Believing funds will support efforts by Seva and partners to increase the number of sight-saving cataract surgeries. The funds will also help to grow the community eye health outreach programs that provide examinations and glasses to people in need. The grant will support nine eye camps in rural areas that will provide screenings, surgeries and medical treatment to nearly 100,000 people. Work done through this project will increase access to eye care for women and girls, who account for two-thirds of people who suffer from reversible blindness worldwide.
In India, Seva will use this grant to scale up comprehensive quality eye care services through a focus on capacity building. Currently, India has the highest population of people who are blind in the world—a staggering 12 million people. Over 60% are blind from cataract.
"In collaboration with the International Agency for the Prevention of Blindness and leading international eye health organizations, we have reached millions of people through medical intervention, examinations, health education and training," noted Choy. "We welcome Seva Foundation to the Seeing is Believing family."
Seva and six local partners will work with 50 eye hospitals across India to increase the number of sight-restoring surgeries by 50% over the next three years. Most of these hospitals serve low-resource communities that have a profound need for eye care services. These 50 hospitals have the potential to serve almost 100 million people.
"Seva deeply appreciates the commitment of Standard Chartered Bank employees to reducing avoidable blindness through this initiative," added Tenzing. "Together we are addressing the needless suffering caused by visual impairment right now, while developing long-term, permanent solutions to this major public health problem."
The Seva Foundation was founded in 1978 by a group of medical professionals, counterculture activists, musicians and compassionate individuals, all dedicated helping others through the prevention of blindness. In the past 38 years, Seva has restored eyesight for 4 million people with programs reaching many of the poorest communities in the world.
Source:
MySocialGoodNews.com
as part of CSRlive's collaboration with 
Your Mark On The World