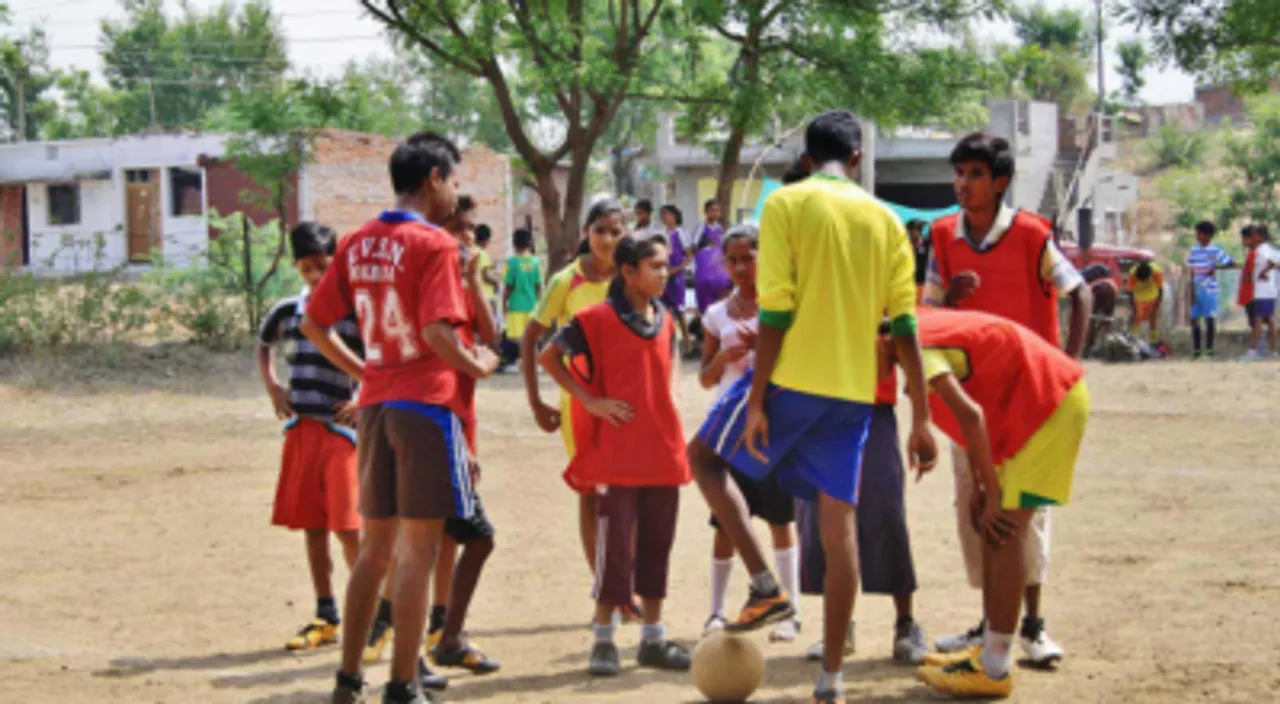 Supporting the cause of empowering India's underprivileged youth through sports, Sony Pictures Networks India (SPN) has partnered with an NGO
Slum Soccer
 to launch
The National Inclusion Cup,
a national football tournament for underprivileged youth as part of its CSR. 'Slum Soccer' aims to change life in the slums, where the game of
football is used as a means to connect individuals
, teaching life skills and working towards improving overall quality of life for underprivileged youth. Initiated by the Slum Soccer team in 2001,
The National Inclusion Cup
has steadily grown over the years, with teams from all over the country competing to win the prestigious title. With SPN's support, this year the Slum Soccer team will be able to expand participation and provide better training facilities to the youth. To be held in Mumbai for the first time, the five-day football tournament will commence on
February 13, 2017
at the
Andheri Sports Complex
. This year teams from Maharashtra, West Bengal, Assam, Tamil Nadu, Andhra Pradesh, Madhya Pradesh, Haryana, Jharkhand, Chhattisgarh, Karnataka, Vidharbha, Orissa, Gujarat, Delhi, Jammu and Kashmir, and Uttar Pradesh will participate. For this event, Slum Soccer also invites several local non-profit organizations such as
Dream a Dream, Cequin, Oscar, YFC Rurka Kalan, Maher, Jeet Foundation, Khelduar, Childreach International, Karmic Foundation, Sparky Football, Leher Foundation,
amongst others to bring teams to participate in the cup.
The league-cum-knock out tournament is designed to be competitive, but its special structure lays emphasis on fair play. This year's tournament will see a total participation of 40 teams (24 men and 16 women teams) from India. For the first time an international men's team from Nepal will also be a part of this event. Once the tournament in India concludes, the final selected teams comprising of 8 men and 8 women players each, will represent India at the 15th Homeless World Cup in Oslo, Norway from August 29 to September 5, 2017. The selected players will receive intensive coaching, practice and social skills training for the Homeless World Cup, where 63 nations meet every year for the World Championship.
Former Homeless World Cup director Andy Hook of StreetSoccer, Scotland will be the tournament director, Anju Turambekar, Grassroots Director, All India Football Federation (AIFF) will referee and oversee the competition.
Sony Pictures Networks India (SPN) will support over 400 participants of the tournament including coaches, volunteers and support staff. With SPN's support, a soccer arena of international specifications has been imported from Scotland, so that participants can practice, train and prepare for the international championship.
NP Singh, CEO, Sony Pictures Networks India (SPN)
said "Sony Pictures Networks India is proud to take up initiatives of empowering India's youth. True to its name, The National Inclusion Cup, offers its participants the opportunity to engage and improve lives through one of the world's most popular sport, football. Our long-term vision is to support more such initiatives that inspire, motivate and provide equal opportunity to our country's young underprivileged talent. In the process, we aim to continue facilitating the spirit of 'Ek India Happywala', which is the theme for our CSR initiatives. I wish the participants and organizers the very best for the tournament."
Vijay Barse, Founder, Slum Soccer
said "Slum Soccer fosters sustainable development within the marginalized population of India, using football to bring about a change in the lives of street dwellers. We aim to provide long term solutions to combat homelessness and improve living standards in underprivileged areas. Sports is therapeutic and we aim to give these youth hope and purpose. With the support of Sony Pictures Networks India, we will be able to increase our reach, the number of individuals we can impact as well as improve the quality of that impact. We are grateful to Sony Pictures Networks for believing in this cause of connecting individuals, teaching life skills and working towards improving the overall quality of life through football." In addition to The National Inclusion Cup, SPN supports Slum Soccer with other worthy projects such as
EduKick
and
Game Changers
. EduKick aims to improve educational outcomes by instilling physical fitness and facilitating personal development in children especially young girls, through the medium of football.
Game Changers
prepares youth with life and leadership skills by engaging them in challenging societal improvement projects.