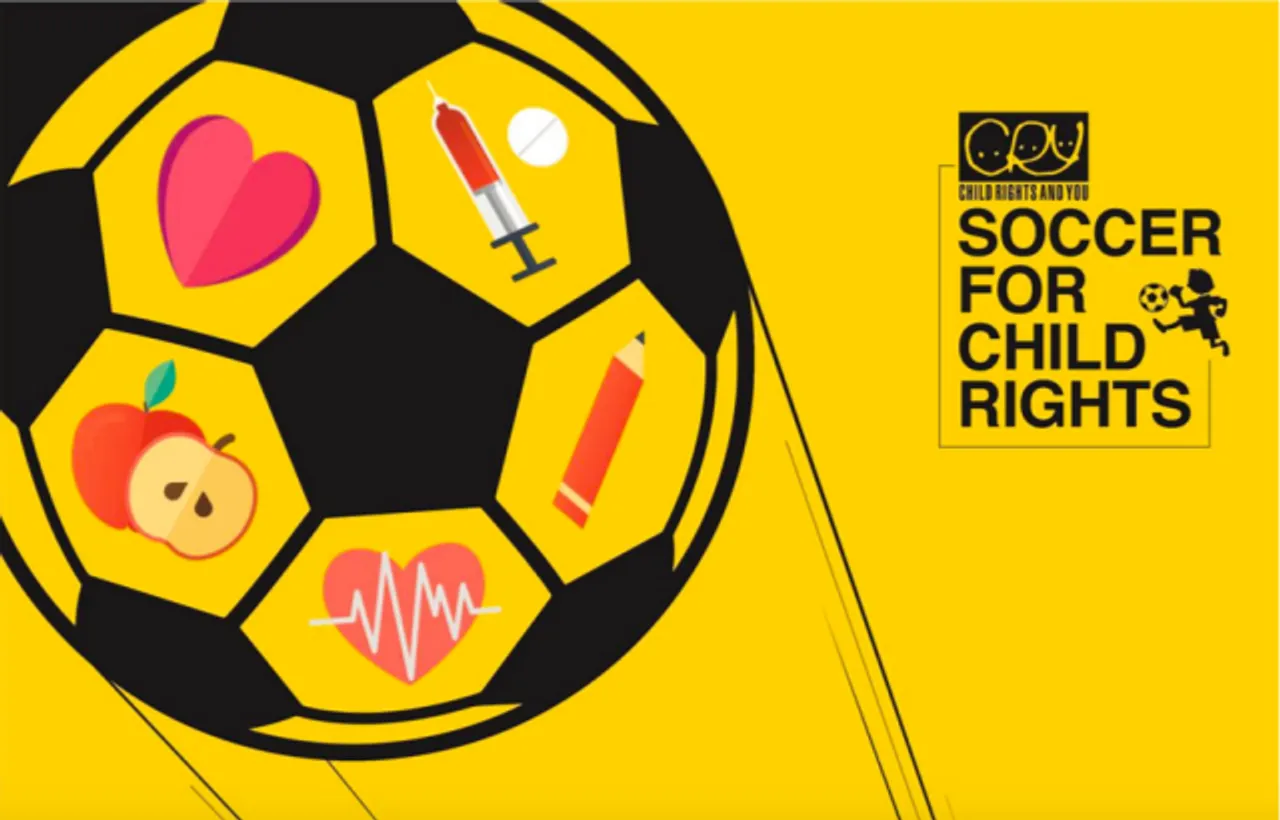 Bangalore: On 16 July 2016, Soccer Stars from the slums of Vyasarpadi will challenge corporate footballers at the Bangalore Football Stadium located in the heart of the city. Since 2014, CRY has been organizing a soccer tournament in Chennai - Soccer for Child Rights to encourage and motivate children from its project Slum Children Sports Talent Education Development Society (SCSTEDS). The event is conceptualized as a platform for the players from SCSTEDS to draw inspiration from corporate employees and for corporate employees to have an exposure to the heroes from the project and of course network amongst each other; all over a game of football. CSRlive.in has extended its support to this laudable initiative by CRY as Online Media Partner for the event.
Soccer for Child Rights 2016 in Chennai saw 11 corporate teams and one team from SCSTEDS compete with fervor at YMCA Grounds. Players from the participating companies hailed the event as one of a kind that and one of the most professionally managed. For the children of SCSTEDS, this year's event was special for they had lost everything in the Chennai Floods. The event gave them hope and reassurance that so many people had come forward to support them.
The growing success of CRY Soccer for Child Rights inspired the organization to bring the event to Bangalore. The event will give an opportunity for the young Corporates in Bangalore to play and interact with the Soccer Stars of SCSTEDS.
CRY
– Child Rights and You is an Indian NGO working to ensure deprived children their right to live a healthy life free from exploitation; in a community that offers them unhindered possibility for intellectual and emotional advancement and opportunity to express themselves without fear. Over the last 35+ years, CRY has supported 300 grassroots organizations across 23 Indian states impacting the lives of over 9 lakh children. Your support to the Event will help thousands of children across CRY supported projects get access to quality education and a life full of opportunities.
For more information on how you can support Soccer for Child Rights 2016 as part of your CSR, please connect with Sohini Karmakar, Assistant Manager, Corporate Partnership, CRY, Bangalore 09650168466.