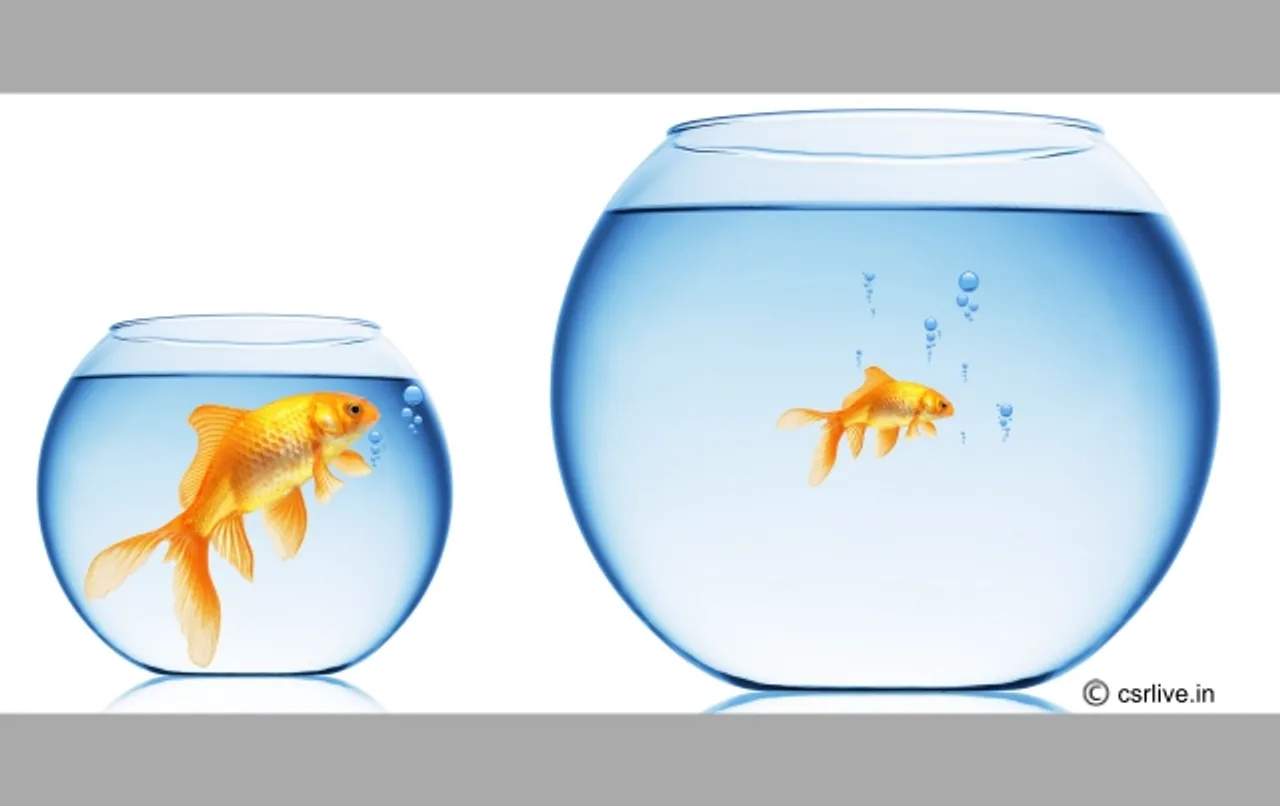 According to a recent analysis by Crisil Foundation, about 1,300 listed companies in India met the mandatory 2% CSR (corporate social responsibility) spend in fiscal 2015. The analysis covered 3,855 listed companies with the objective of understanding how India Inc had responded to the CSR mandate.
It was observed that compliance towards CSR in fiscal 2015 seemed inversely proportional to size of the company and in fact, companies with a high turnover were short on the 2% mandatory spending. "Smaller companies were relatively more enthusiastic about spending on CSR activity compared with their larger counterparts in fiscal 2015. Clearly, they are not short on altruistic, society-building motivation. This also reflects a broad-basing of CSR activity in India Inc," Crisil said.
As per the study, 53 per cent of companies with an annual sales turnover between Rs 100-500 crore spent 2% or more on CSR. As per the current provisions of Companies Law, companies a turnover of Rs 1,000 crore or net profit of Rs 5 crore need to spend at least 2% of their average net profit in the preceding 3 financial years on CSR activities.
The challenge for bigger companies Crisil said, is the large size of their spending mandate so they require considerable time and effort to conceptualize and design processes to maximize outcomes. "The trend will thus change by the time we revisit the numbers after the current fiscal and we expect most lagging large corporates to show traction in their CSR activity," it added.
Investments in incubation centres for technology development, and support for armed forces veterans/families were the least preferred segments. Major portion of the CSR spend was in the spehere of education & skills development, healthcare & sanitation, rural development projects, and environment - accounting for 82% of CSR - whereas Schedule VII offers a wide range of intervention areas as eligible CSR spending.
Another interesting observation made in the report stated that more than 90% of the companies spent on CSR directly, foregoing the 50% tax break on donations to the Prime Minister's Relief Fund.
Crisil also added that with another Rs 5,200 crore spend the cumulative expenditure could have gone up to Rs 12,000 crore for fiscal 2015 if all companies met the 2% norm. The total amount spent so far is Rs 6,800 crore according to the Crisil study.