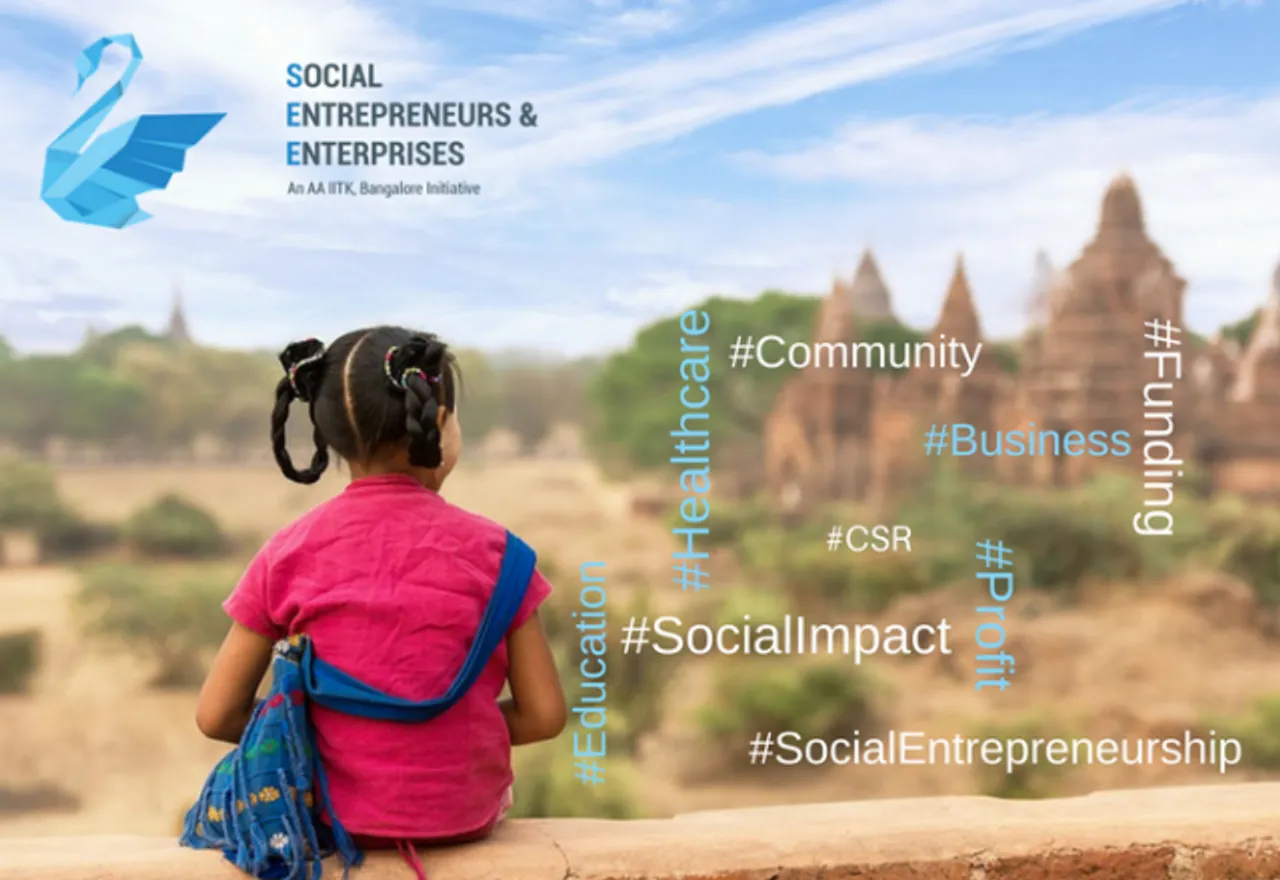 The second edition of Social Entrepreneurs and Enterprises (SEE), which focuses on Education & Healthcare, will be held on March 4, 2017 at Hotel Park Plaza, Marthahalli, Bangalore. The event is an initiative of AA IIT Kanpur, organized along with AA IIT Kharagpur and is supported by PAN IIT, AA IIM Ahmedabad, PAN IIM and Alumni Center Bangalore.
The platform aims to create social entrepreneurship through successful enterprises and also create awareness on the impact of Social Entrepreneurship. SEE connects emerging Social Enterprises to the Investors and inspires the young generation to come up with innovative solutions. The event will also showcase various emerging innovations from Education & Healthcare sectors. Startups can meet social impact Venture Capitalists, network with fellow social entrepreneurs, and can get a chance to be funded by PAN IIT.
"SEE is an enablement to learn, innovate, and collaborate to solve the big problems faced by the underserved" says Paritosh Segal, Program Director, SEE.
A few key speakers are Subhash Khuntia - Chief Secretary, Government of Karnataka, Ramji Raghvan - Founder & Chairman, Agastya International Foundation, Paul Basil - Founder and CEO, Villgro Innovations Foundation, Sushanto Mitra - Founder & CEO, Lead Angels, Vishal Talreja - Co Founder and CEO, Dream A Dream, Sudhakar Varanasi - Architect of India's 108 Emergency Response Ambulance Service, Dr. Sujatha Srinivasan - Head of Rehabilitation Research and Device Development LabSugandha Sukrutaraj – Founder, AMBA, Shyam Vasudevarao - Founder and Director, Forus Health, Umesh Malhotra - Co Founder and Chief Executive, Hippocampus
SEE 2 will provide opportunities for the participants to learn how to build sustainable business models and also facilitate one-on-one mentoring with the domain experts. "Our mission is to support those who take financial resources and convert them into changing the society in the most positive ways" sya Deeksha Awasthi, Event Head, SEE.
For more information visit here.