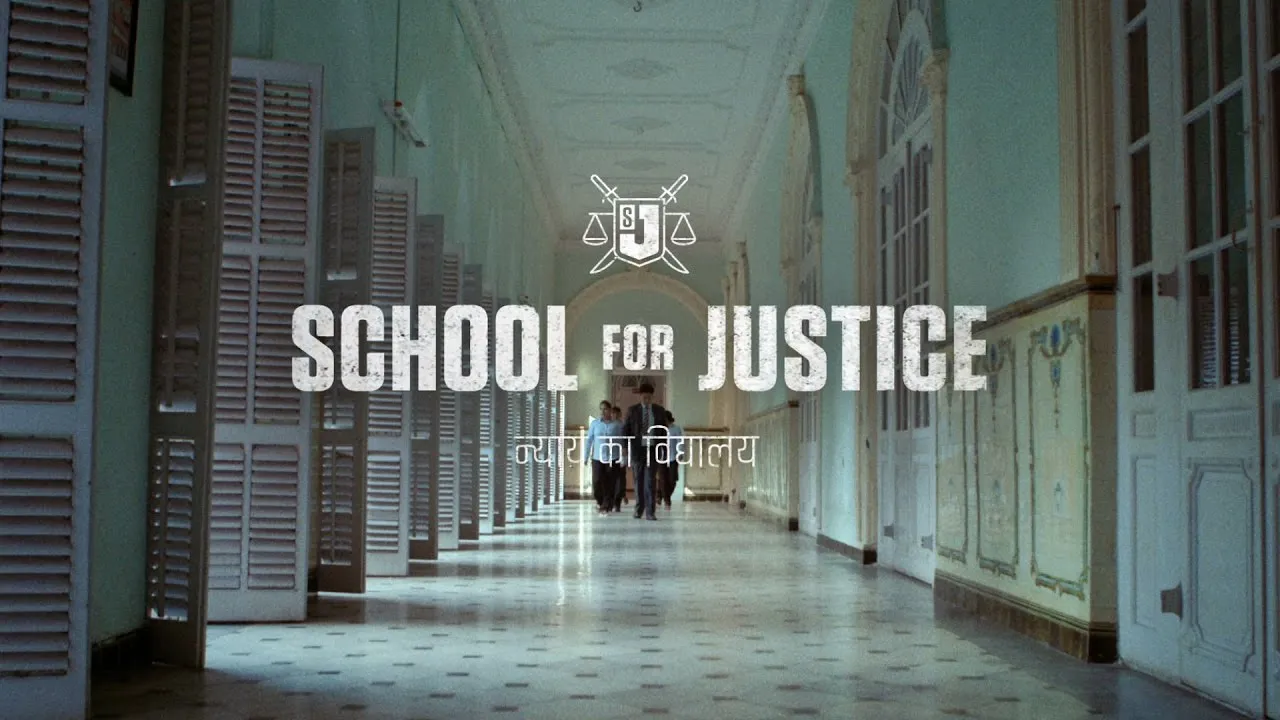 New Delhi (April 7 2017):  An estimated 1.2 million children are pushed into the abyss of forced prostitution in India – which means that India has the largest amount of child prostitutes in the world. Out of those 1.2 million cases, only 55 legal cases led to convictions in 2015. To counter this impunity, the Free a Girl Movement, a coalition of local organizations dedicated to rescue girls from forced prostitution, recently announced the opening of School for Justice – an educational institution. The School for Justice aims to fight the injustice of child prostitution by educating girls rescued from child prostitution to become lawyers and prosecutors with the power to prosecute the criminals that once owned them.
The School for Justice is both a school and an education programme for girls from all school levels to offer the support, tuition and mentoring that they need to reach university level. Once at that level they will study to get to their Bachelors in Law – to ultimately persuade the government to become Public Prosecutors with the power and determination to leverage India's legal system to seek justice. The School for Justice is working with one of India's most respected law universities to offer this unique programme.
In India, many underage girls end up working in brothels against their will; some are barely seven years of age. They are tortured until they agree to cooperate with the offender. These victims are forced to have sex, sometimes with 20 different men each day.
Bollywood actor and activist Mallika Sherawat, who is an ambassador of Free a Girl Movement, has extended her full support and commitment for The School for Justice.
"Underage girls forced into prostitution is a problem that we simply can't ignore any longer. It's the organized and systematic rape of young girls, happening on a mass scale. Girls, sometimes as young as 7 or 8, are forced into this life. By freeing the girls, we're not changing the system that allows this crime to happen. To break this cycle, we will attack a key factor: the fact that the perpetrators are not being punished. Because they are not punished, they can continue with their crimes. I ask you to support the School for Justice to help the victims turn their anger at this injustice into a force for good – and a furious determination to put everyone involved in child prostitution behind bars." said Mallika Sherawat, actor and ambassador.
"The School for Justice is an ambitious initiative - the class of 2017 is just the first step in our plan. We want to cultivate a culture that punishes the criminals behind child prostitution by educating and empowering the victims to become lawyers with the legal power to seek justice. We appeal to all of India to get behind The School for Justice and support our cause – as the girls can't do this alone. Ultimately we want governmental support to seek law reforms to make a positive change in our country in this regard" said Francis Gracias, CEO and spokesperson, Free a Girl Movement.