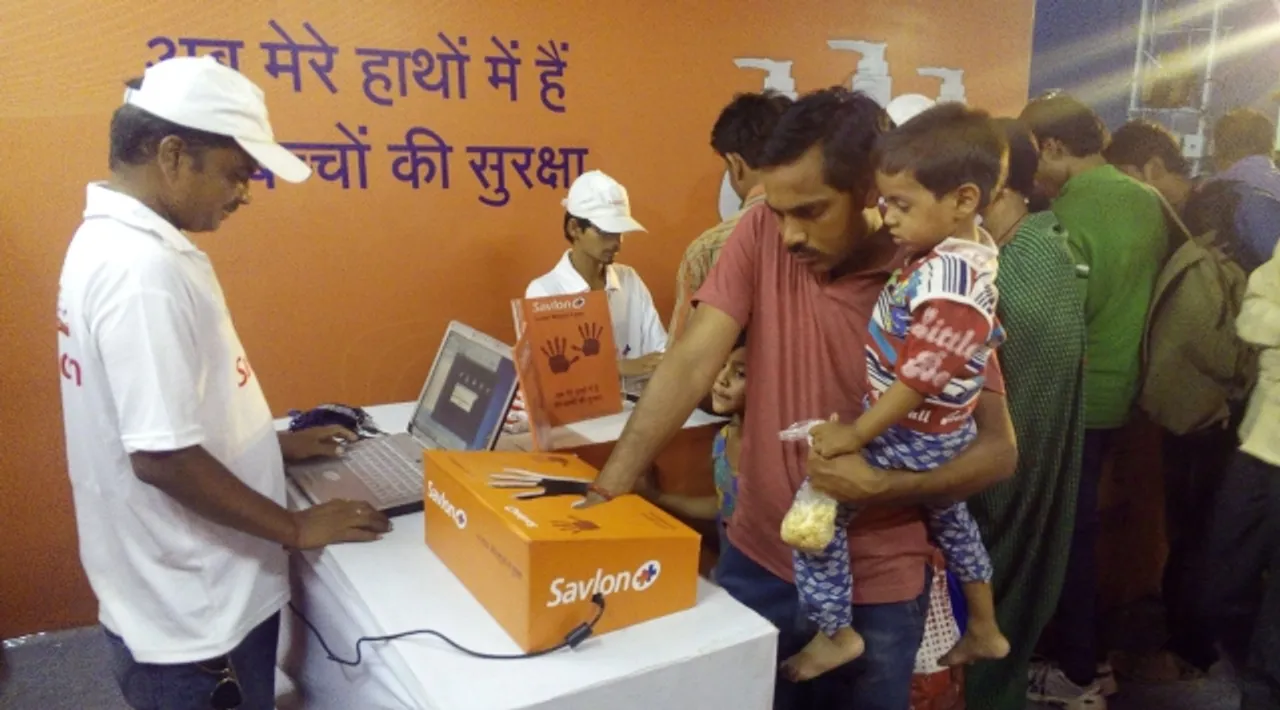 Savlon, hygiene brand from ITC, extended its recently launched hand hygiene programme to masses at the recently concluded Simhasth Kumbh Mahaparv at Ujjain. The campaign reached and engaged more than 2 lakh people at the congregation.
The hand hygiene programme aims at sensitising people that most contagious infections are preventable by adopting simple lifestyle practices like frequent washing of hands with soaps or handwashes. Savlon undertook a slew of initiatives to help devotees not only avoid infections by adopting handwash but also help with first aid during the Kumbh.
Working to deliver the message to parents that their child's future was literally in their own hands "ab apkey bachon ki suraksha apke haton mein" - the brand urged them to take The Savlon Handwash Pledge, a pledge to wash their hands before touching food. A simple act that could help prevent numerous ailments. Savlon created pledge units where people would wash their hands before scanning them as a symbolic act of their commitment and gave them Savlon Suraksha Kit with Savlon products.
In addition to the hand hygiene programme, Savlon launched an initiative of Savlon Mobile Ambulance on cycles for treating minor injuries. As Kumbh is a massive congregation, to manage crowd, movement of vehicles are restricted. Even for medical first-aid, people have to walk a distance to the nearest medical camp. Noticing this necessity for first aid closer to the 'snan' area, Savlon launched the mobile ambulance - The Savlon Suraksha Dal, a team of cyclists with first aid kits. They helped more than 1500 individuals, providing first aid and information about nearby dispensaries and hospitals in case of emergencies.
Press release source: