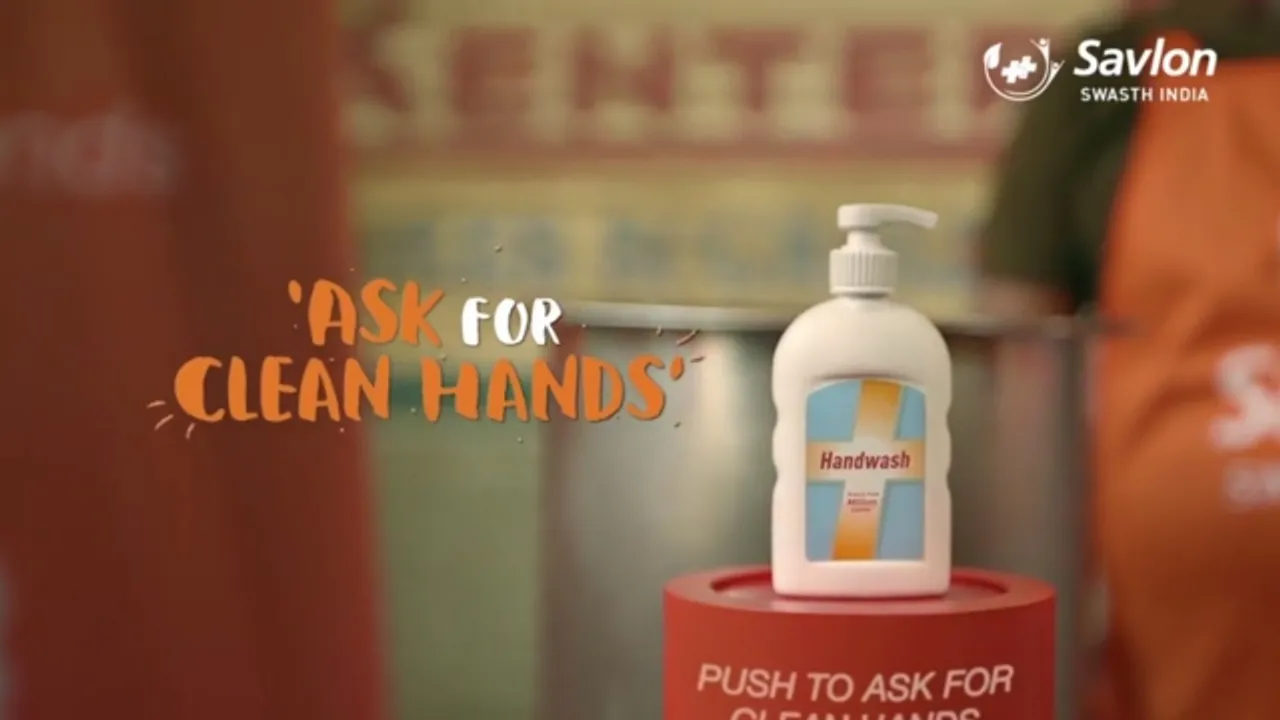 India (May 5, 2017): On this World Hand Hygiene Day, Savlon Swasth India Mission begins a unique initiative to spread awareness on hand hygiene and the need to 'Ask for Clean Hands'! The genesis of this initiative is a simple observation on how hand hygiene is often ignored while indulging in street food.
'Ask For Clean Hands' is an educative initiative that encourages consumers to ask for clean hands by ringing a bell kept at select street stalls. An experience from the streets of Mumbai is encapsulated in a short video. Click here to watch: https://www.facebook.com/SavlonIndia/videos/1811345119183930/
Ask for Clean Hands by ringing the Savlon Swasth India bell is one of the various tools being deployed to help initiate the habit of hand washing with soap or a handwash. The initiative in its introductory phase is being rolled out to some of the most frequented street food clusters in Delhi, Mumbai and Kolkata. Savlon Hand Wash sachets are being provided to encourage all these vendors to clean their hands well before serving food.
Sameer Satpathy, Chief Executive, Personal Care Products Business, said, "Hand Hygiene is a critical issue and is often ignored in the popular street food culture that thrives in India. Savlon Swasth India Mission's 'Ask For Clean Hands' is a unique initiative beginning this World Hand hygiene Day that encourages consumers to demand for clean hands while indulging in street food."
Savlon, ITC's hygiene brand, unveiled Savlon Swasth India Mission last year in October. It is a programme designed to encourage behavioural change towards washing hands amongst children and adults through various engaging and entertaining educational initiatives.  In line with Savlon Swasth India's proposition of 'Healthier Kids, Stronger India', the programme introduced interactive activities including a series of storytelling and visual engagement that educate and encourage children to adopt good hand hygiene practices.  As part of its integrated approach, Savlon Swasth India Mission introduced Savlon Healthy Hands Chalk Sticks to induce behavioral change in primary schools in India. The ongoing programme  to encourage washing of hands especially before meals has already reached out to more that 11 Lakh children. Earlier this year, the programme also collaborated with Indian Railways to introduce hand wash sachets in select trains.