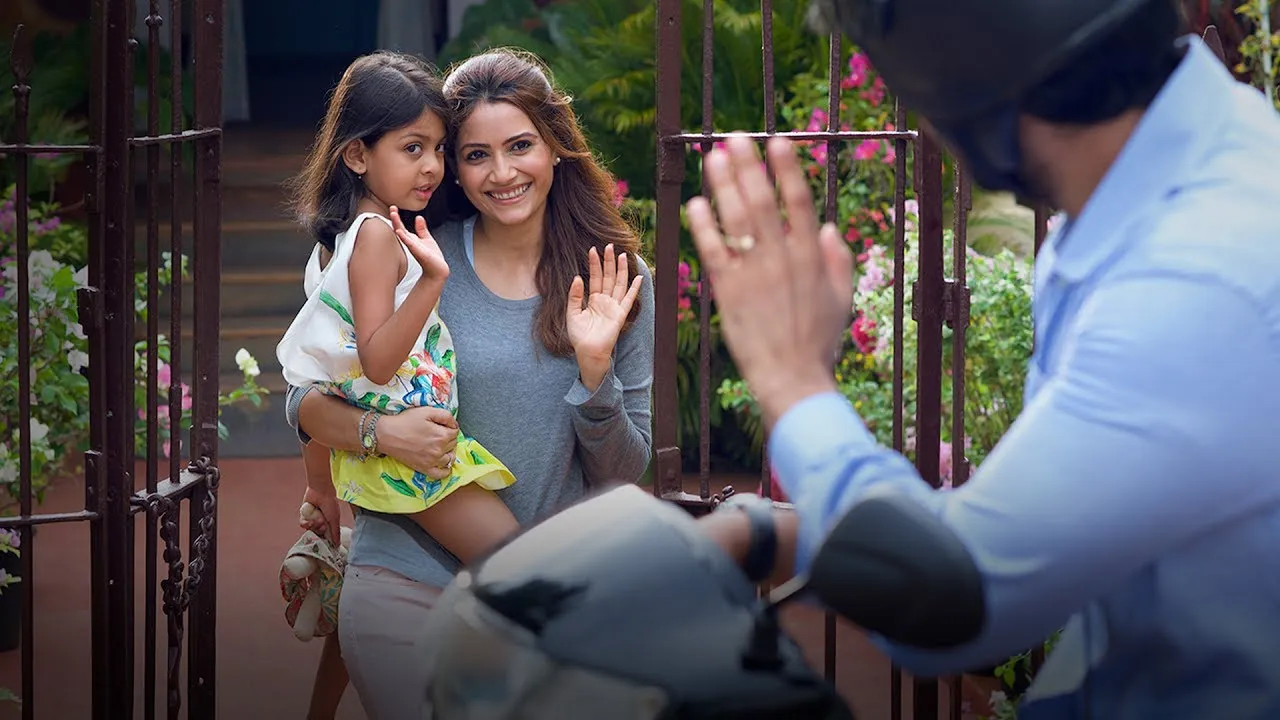 Mumbai (June 23, 201): Samsung India has pledged its support to the Ministry of Road Transport and Highways' drive to reduce road accidents, especially those that happen due to irresponsible usage of mobile phones, including taking selfies on the road.
A nationwide campaign 'Safe India' to sensitize people about responsible use of mobile phones while on the road was unveiled recently. The new campaign film, #SafeIndia, seeks to make people aware about the dangers of taking a selfie while driving. This is the first of several initiatives that Samsung India will launch to educate people as part of the 'Safe India' campaign.
Union Minister of Road Transport & Highways and Shipping, Nitin Gadkari said, "India has the highest number of road accidents, globally and accounts for more than 50% of total selfie deaths in the world. Irresponsible usage of mobile phone, including the new trend of taking selfies on the road, is one of the major causes of road accidents. Please use your mobile phone responsibly, do not risk your life on the road."
In India, one road accident fatality happens every four minutes. Not only does the country have the highest number of road accidents globally, according to a report by Carnegie Mellon University, Indraprastha Institute of Information Technology, Delhi and National Institute of Technology, Tiruchirappalli, the country accounts for over 50% of selfie-related fatalities in the world today. State and local governments across the country are now concerned about the growing number of accidents triggered by people taking selfies while walking on the road, riding two-wheelers or driving cars.
"As a market leader, it is our duty to step forward and support the government's vision of reducing road accidents caused by irresponsible usage of mobile phones. Apart from this campaign video that will sensitize consumers, Samsung will take up this cause through a series of high-impact initiatives going forward under the 'Safe India' campaign. Samsung also offers safe mobility apps on its smartphones which encourage people to use them responsibly, while on the road," said Deepak Bhardwaj, Vice President, CSR, Samsung India.
Safe mobility apps from Samsung such as S bike mode, Car Mode and Walk Mode which promote responsible usage of mobile phones on the road are a part of Samsung's 'Make for India' initiative. These apps have been developed at Samsung India's R&D centres in Bangalore and Noida and are based on Indian consumer insights.
Samsung recently launched two campaigns—on Samsung Smart Class and Samsung Technical School—as part of its Citizenship initiatives. These campaigns highlighted social issues and have so far been viewed 36 million and 64 million times on YouTube, respectively.
The Company's flagship citizen program in India, Samsung Smart Class, promotes digital education among less privileged students, especially in rural India. This initiative aims to bridge the digital divide between rural and urban India and provide equal opportunities for quality education to children from all backgrounds. Since 2013, 470 Samsung Smart Class have been set up at Jawahar Navodaya Vidyalaya schools across the length and breadth of India benefitting over 2.5 lakh students. In addition, over 8,000 teachers have been trained on how to use interactive technology to teach. Every Samsung Smart Class is equipped with an interactive Samsung Smartboard, Samsung tablets, a printer, Wi-Fi connectivity and power backup.
Apart from Samsung Smart Class, the Samsung Technical School initiative was started in 2013 and aims to support the government's vision to make India a global manufacturing hub by addressing the need for talented manpower with practical know-how and relevant industry experience. These schools have so far trained over 2,000 youth and made them job-ready across different technical trades. Around 70% of these students have got jobs, 45% of them with Samsung service centres. The initiative is part of Samsung's 'Make for India' initiative and contributes to the government's Skill India mission.
Samsung Smart Healthcare program aims to support the Government's efforts to benefit communities with limited access to quality healthcare. With innovative products such as ultrasound, digital radiology and accessories that facilitate healthcare intervention and multiple medical examinations, since 2015, Samsung has collaborated with 16 government hospitals across to country for the Samsung Smart Healthcare program. Doctors, technicians and radiologist are also trained to handle state-of-the-art diagnostic equipment and software.