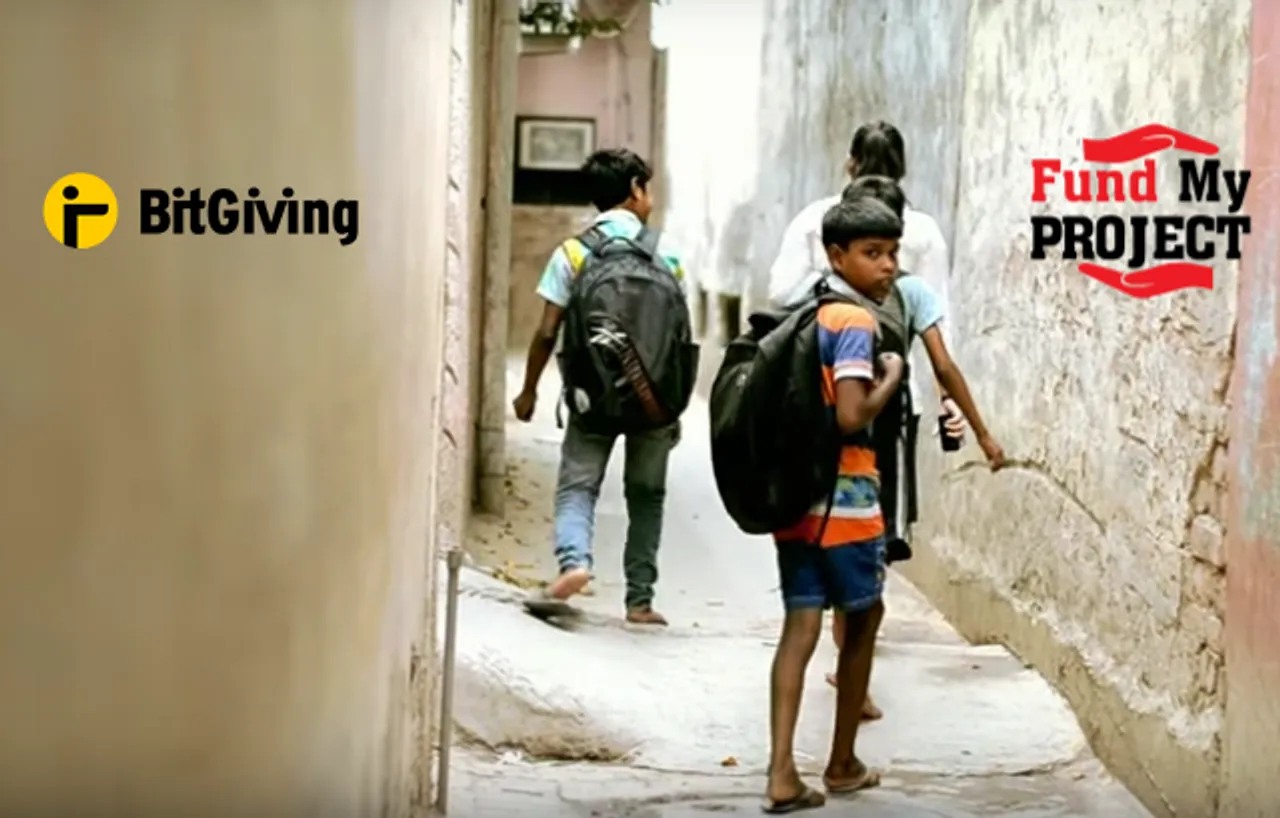 Here's how your CSR Funding can support underprivileged children of Gurgaon take a better shot at life.
This cause is featured on Fund My Project as part of CSRlive.in's collaboration with BitGiving.com
Project by: Sahpathi
Location: Gurgaon, NCR
Funding Required: INR 4 lacs
Category: Eligible CSR activity as per Companies Act 2013, Schedule VII
(ii) promoting education, including special education and employment enhancing vocation skills especially among children, …
What the folks at Sahpathi have to say about who they are and why this cause deserves your support:
Sahpathi is an early childhood and primary education program being implemented by Edulever in a low-income community called Silokhra in Gurgaon. The program aims at improving the learning levels of children in the community, and over the past one year, has benefited over 100 children in the 4 to 12 age group. 
Silokhra is an urban village in Gurgaon, inhabited largely by migrants from West Bengal and Bihar. Most men work as gardeners, shopkeepers and rickshaw pullers whereas the womenfolk work as housemaids and cooks in high rise buildings surrounding Silokhra. There are some primary schools and learning centers in the community but poor quality of education and lack of awareness ensures that children - even when enrolled in these schools - significantly fall behind in age-appropriate learning levels.
Sahpathi started in Silokhra on January 26, 2015, with a group of 20 children and one community facilitator (see the Sahpathi film below). Within two months, the number swelled to 92, as we started working in collaboration with a low-fee (Rs. 300 per month) private school within the community. We worked with the children on developing their language and analytical skills, extra curricular activities which included sports, cultural events, 'talk in the park', and movie screening sessions. The support from the residents of nearby localities such as World Spa and South City 1 was, to say the least, overwhelming.
The second academic year for Sahpathi began on April 4, 2016, with an enrolment of 112 children. We seek your support in helping us build a solid foundation for these children, so that they can take a decent shot at living a life of dignity. The aim is to build an overall support mechanism for the young learners and the community!
Pitch & Impact
Rokeya is 11 years of age. She is the youngest of her four sisters. Her family migrated  to Gurgaon a decade ago due to lack of opportunities. Her father now works as a mason and her sisters work as house help in the nearby localities. When Rokeya joined Sahpathi, her reading and math level was at par with Grade 2 competencies. Over time, she started reaping the fruits of her labour and can now appropriately learn at a Grade 4 level. She aspires to be a teacher in the long run.
Rejuan is another learner who learns by doing. He takes keen interest in the classroom activities, supports his peers in group activities and speaks confidently in front of new comers!
There are many similar stories like Rokeya and Rejuan's in Sahpathi to explore if you come and spend a day with us. Our community based facilitators also undergo pedagogical and soft skills training on a regular basis. We call experts to support them in better facilitation.
Risks and Challenges
A large population of parents mostly work in the unorganized sector due to which their monthly income is inconsistent. The resources to support children are limited and untimely leading to logistical issues. The importance of studies is not realized because immediate benefits of education are not visible and most parents themselves did not ever enter school as a kid.
How these Funds will be used:
Funding for Sahpathi will be routed through Agrasar, an NGO co-founded by the founder director of Edulever.
The budget for Sahpathi for this year is as follows:
| | | | | | |
| --- | --- | --- | --- | --- | --- |
| S. No. | Item | Cost per month | Units | Months | Total Cost (in Indian Rupees) |
| 1 | Facilitator | 5000 | 4 | 12 | 240000 |
| 2 | Teaching Learning Material | 50 | 100 | 12 | 60000 |
| 3 | Community Mobilizer | 5000 | 1 | 12 | 60000 |
| 4 | Project Coordinator | 3500 | 1 | 12 | 42000 |
| | Required Program Cost | | | | 4,02,000 |
We also expect to raise some funds from the parents as we do not wish to project Sahpathi as a "free service" within the community. Community contribution is essential to ensure that the parents value the services their children are being provided in Sahpathi. This amount will however be a fraction of the overall requirement, and community contributions will be transparently visible as the campaign proceeds.
Want to Fund this Project?
Visit BitGiving.com here and support the cause.
Looking for funding?
If you have a social project that's high on innovation and impact, but running low on financial fuel, do write in to Nidhi Singh at nidhi@csrlive.in with your proposal, and we'll feature it on FUND MY PROJECT.