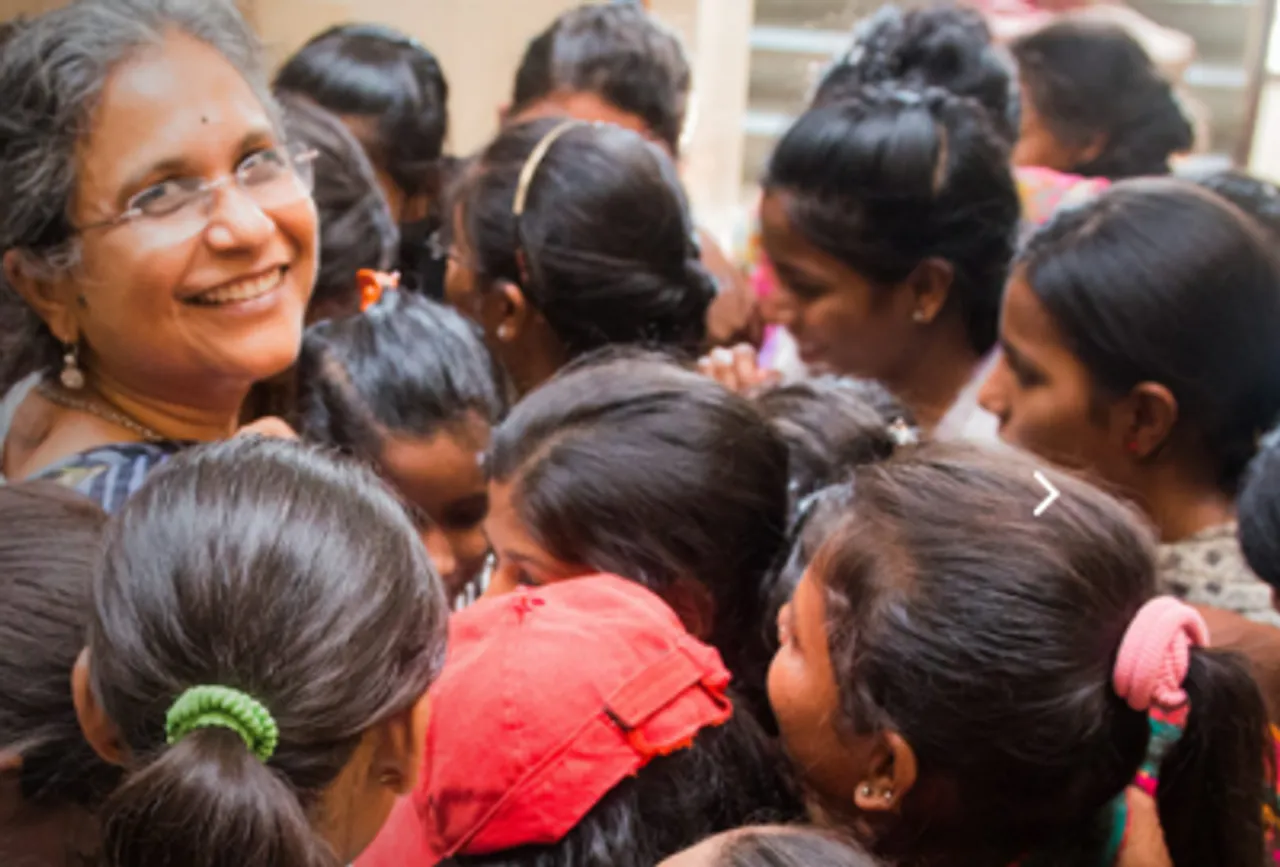 Washington, D.C.: With the launch of the Empowering Vital Leaders Initiative, Raffa's new global e-mentoring partnership with Vital Voices (VV), Owner/Partner, Kathy Raffa, and her mentor teams of back office/operations experts aim to take their impact with this longtime Raffa client to new heights.
The Initiative leverages the capacity and kindred values of two organizations who share a mutual passion to help women achieve their greatest potential. Raffa is a majority women-owned, national Top 100 CPA advisory/professional services firm, where 11 of 17 partners and more than 65 percent of employees are women. The mission of Vital Voices is to identify, invest in and bring visibility to extraordinary women around the world by unleashing their leadership potential to transform lives and accelerate peace and prosperity in their communities.
The extraordinary women in the Vital Voices network are visionaries, risk-takers and pioneers – they are building businesses, safeguarding human rights and advancing public policy solutions – creating progress in their communities and beyond. By mentoring and lending its diversified professional expertise, pro bono for an entire year, to a select cohort of VV women, Raffa believes it can empower these heroes' capacity to achieve even greater systemic change.
After spending four days at a recent gathering of 100 of Vital Voices most extraordinary women leaders, Kathy Raffa decided the firm needed to Do More to help these exceptional women advance their work. At the gathering, she and Karen Schuler, Raffa's Managing Director – Search, Transition & Planning, led workshops and met many of the courageous leaders and decided they could do even more by leveraging the human capital that exists throughout the firm.
"We have an opportunity to connect our own Raffa professionals with women at the forefront of change and global progress. The VV100 represent 100 of the most exceptional leaders from Vital Voices' network of over 15,000 women from 140 countries. These visionary leaders strengthen laws, create jobs, serve as role models to women and girls and defend human rights and political freedoms," said Kathy Raffa. "We can help them achieve their bold and innovative visions with our expertise in business operations."
Raffa's mentor teams bring together a senior level Raffa executive with one or two associates to work with one VV100 mentee. For this pilot, 23 team members from different departments across Raffa, P.C. and Raffa Financial Services, Inc. will be matched with a VV mentee based on the areas of interest identified in the mentee's application.
Based on a preliminary survey of participants, the first group of mentees is particularly interested in gaining insights into human resources, finance, technology, leadership, and strategic business planning. Topics are expected to range from how to develop a scalable business model, to brainstorming ways to use technology as a tool for social change, to best practices in financial management.
"For 20 years we have partnered with exceptional women who are redefining what it means to be a leader. We know that now more than ever – unique and strategic partnerships like this one will serve as powerful vehicles for change," said Alyse Nelson, President & CEO, Vital Voices Global Partnership.
The first group of mentees hails from the Philippines, United Kingdom, Honduras, India, Uganda, Nigeria, Mexico, Trinidad and Tobago, Tanzania, and Jordan.
"The world just got a little smaller," said Kathy Raffa. "Our ability to support these women via technology with their important missions across the globe will also help us become better leaders and professionals ourselves. We will learn from each other, and together we'll Do More for more women who do so much good for the world."
About Raffa
As a B-Corp certified, national Top 100 professional services advisory firm specializing in nonprofits and socially-responsible businesses, Raffa performs high-quality audits and offers a deep bench of expertise across an array of services, including accounting and tax, human resources, technology and consulting to help clients effectively and efficiently manage their back office. Raffa's client-centric, customized approach helps each client meet its potential and ensures each client's success is sustained and maintained. Learn more at www.raffa.com.
About Vital Voices Global Partnership
Vital Voices Global Partnership invests in women leaders who improve the world. Guided by the belief that women are essential to progress in their communities, we have partnered with leaders from more than 140 countries who advance economic opportunity, increase political and public leadership, and end violence against women. Our programs in strategic planning, business, advocacy and communications build critical skills needed for creating transformational change.
Source:
MySocialGoodNews.com
as part of CSRlive's collaboration with 
Your Mark On The World