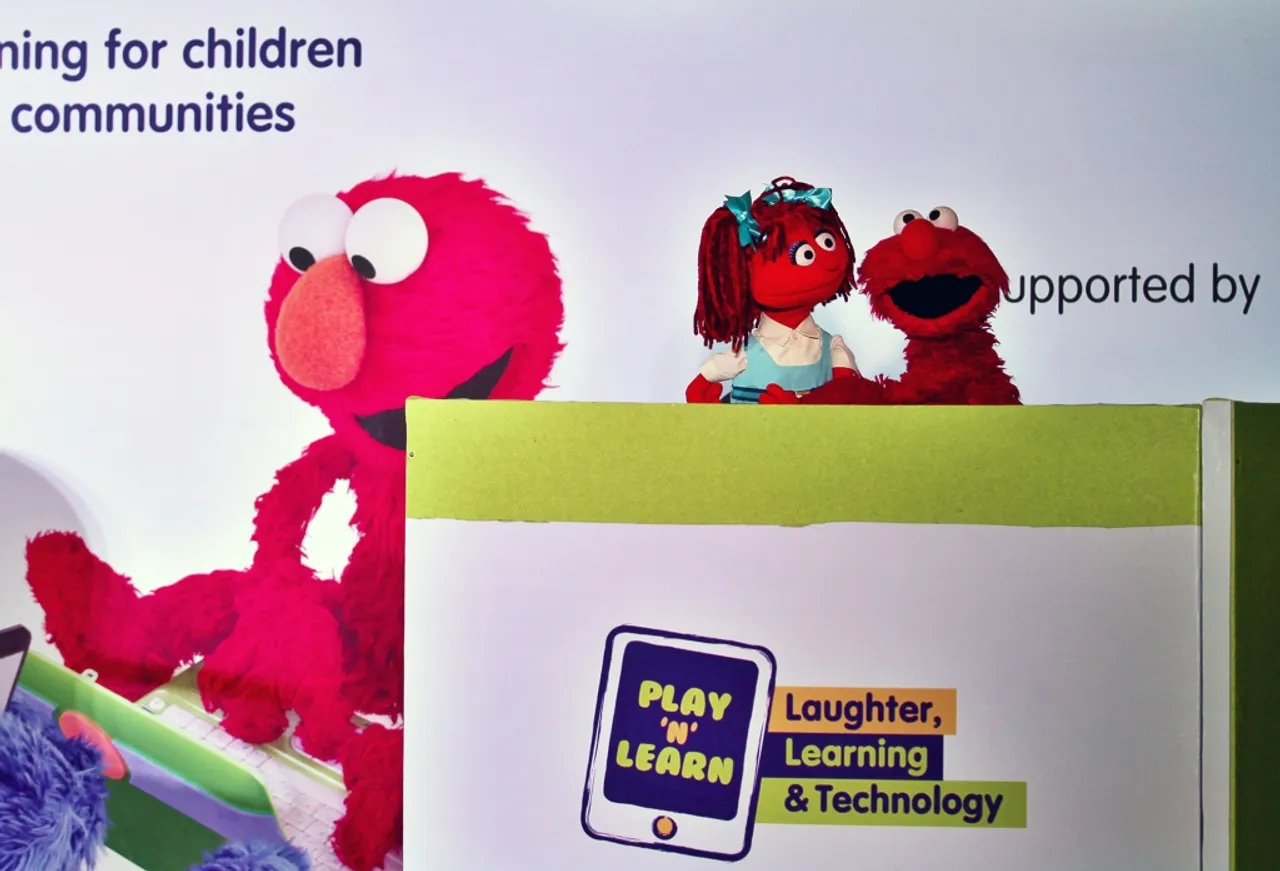 QUALCOMM Incorporated, through its Qualcomm® Wireless Reach™ initiative and Sesame Workshop in India (SWI) recently showcased the benefits of using smartphone and tablet-based digital games to improve primary grade literacy and numeracy for children aged 6-8 from low income communities through their "Play 'n' Learn" program. Wireless Reach provided funding and program management support for this project and also provided 3G enabled devices powered by Qualcomm® Snapdragon™ processors for use by children in Delhi.
Early grade reading and math have been the most challenging learning outcomes to improve according to the Annual Status of Education Report for Indian Schools. There are multiple efforts by the government, the private sector and the civil sector to look at innovative ways of improving the learning deficit among primary school children in India.
The "Play 'n' Learn" project, a collaboration between SWI and Wireless Reach, specifically looks at whether mobile enabled game-based learning could be an innovative mechanism to address the learning deficit in primary grade children. The project developed Android games focused on literacy, numeracy and physical wellbeing, and deployed them among children of ages 6- 8 using tablets and smartphones.
A set of 25 games mapped to the primary grade school curriculum Class 1, 2 and 3 to improve vocabulary, comprehension, concepts around STEM (Science, Technology, Engineering, Math), identification of shapes, shadows, habitats, numbers, alphabets and spatial understanding, in addition to promoting hand washing and sanitation.  The games are available for free download from the Google Play Store.
The project was rolled out in schools in Delhi, as well as the Vaishali and Patna districts of Bihar covering over 4,500 children in 57 schools and additionally among 40 children in an under resourced community in Delhi. Research using both quantitative and qualitative methodologies was used to study the impact of introducing games in these diverse settings.
"The "Play 'n' Learn" initiative demonstrates the kind of impact mobile technology can have on improving learning opportunities for school children," said Chairman, Education Committee, South Delhi Municipal Corporation, Mr. Yashpal Arya. "The intervention has built teachers' capacities, in terms of both engagement and classroom management."
The study demonstrated that use of games not only improved learning outcomes, but that it also had a positive effect on teachers' attitudes toward using digital technology for teaching and learning.
According to Sashwati Banerjee, Managing Director, Sesame Workshop in India, "The "Play 'n' Learn" initiative helped us build a body of evidence to support the fact that game-based learning using smartphones and tablets can lead to improved gains in reading and numeracy – both essential skills for young children to make them lifelong learners. We are now looking at ways to expand the model for large scale impact."
"Qualcomm is honored to be involved in this ongoing effort with Sesame Workshop in India and our other project collaborators," said Monalisa Sahoo, Senior Director of Marketing, Qualcomm India. "India is experiencing the rapid adoption of advanced wireless technologies and we believe that access to mobile can provide transformative educational opportunities for children throughout India."
The goal was to generate evidence to support digital game-based learning for young children in India. The program aligns well with the Government's 'Padhe Bharat, Badhe Bharat' program, which aims to increase the learning outcomes in Classes 1 to 3 in reading, writing and comprehension. By working with organizations like South Delhi Municipal Corporation and Sesame in Workshop India, Qualcomm aims to leverage its capabilities in order to expand the impact of mobile technology.