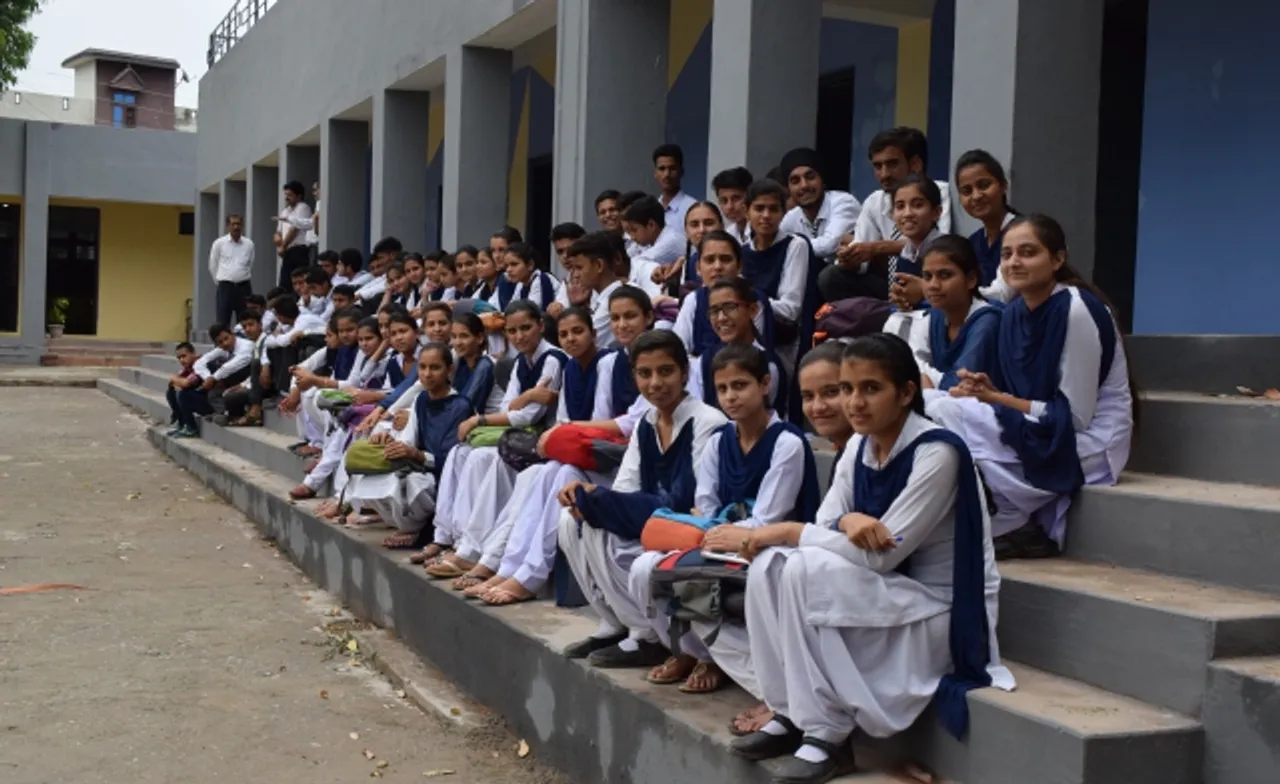 Jammu (June 24, 2017): PwC India in partnership with humanitarian non-profit organisation Sustainable Environment and Ecological Development Society (SEEDS) handed over the reconstructed Government Higher Secondary School in Buddhi village of Kathua district in the presence of the school children and community members.
A total of 19 rooms across six blocks of the school were repaired and restored. Alongside this, sanitation, electrical, plumbing and drainage work was conducted to make sure children had access to safe and hygienic toilet facilities. Additionally, the intervention also entailed undertaking of external landscaping work to make the school environment more conducive for young children.
A baseline assessment was conducted by PwC and SEEDS which found certain developmental issues in the region that required immediate attention. To bring about a comprehensive development in the village in line with suggestions made in the assessment.
PwC volunteers engaged with students, teachers, the school management committee (SMC) and communities living nearby by conducting various workshops and community meetings to raise awareness and knowledge on issues like environment safety and sustainability.
Dr. Jitendra Singh, Union Minister of State (Independent Charge) for Development of North Eastern Region (DoNER), MoS PMO, Personnel, Public Grievances, Pensions, Atomic Energy and Space said, "We are glad to have partnered with the PwC India Foundation who along with SEEDs has helped us build inroads through our development agenda for Kathua district. We have received the District Development Roadmap for the region from PwC's team and I am keen to implement the suggestions outlined in it. I am certain that with the new facilities our students will achieve educational success, setting an example for others to follow."
Shyamal Mukherjee, Chairman, PwC India said, "At PwC, we believe that investing in education is key to bring about a positive and lasting impact in our communities. There are many children in India who have the will to succeed but are often held back due to the lack of resources and facilities at the school level. We are humbled to have played a role along with SEEDS in renovating the Government School in Buddhi village, and are proud that it has now become a model school in Kathua district. We are immensely grateful to Dr Jitendra Singh for extending us his support during our intervention."