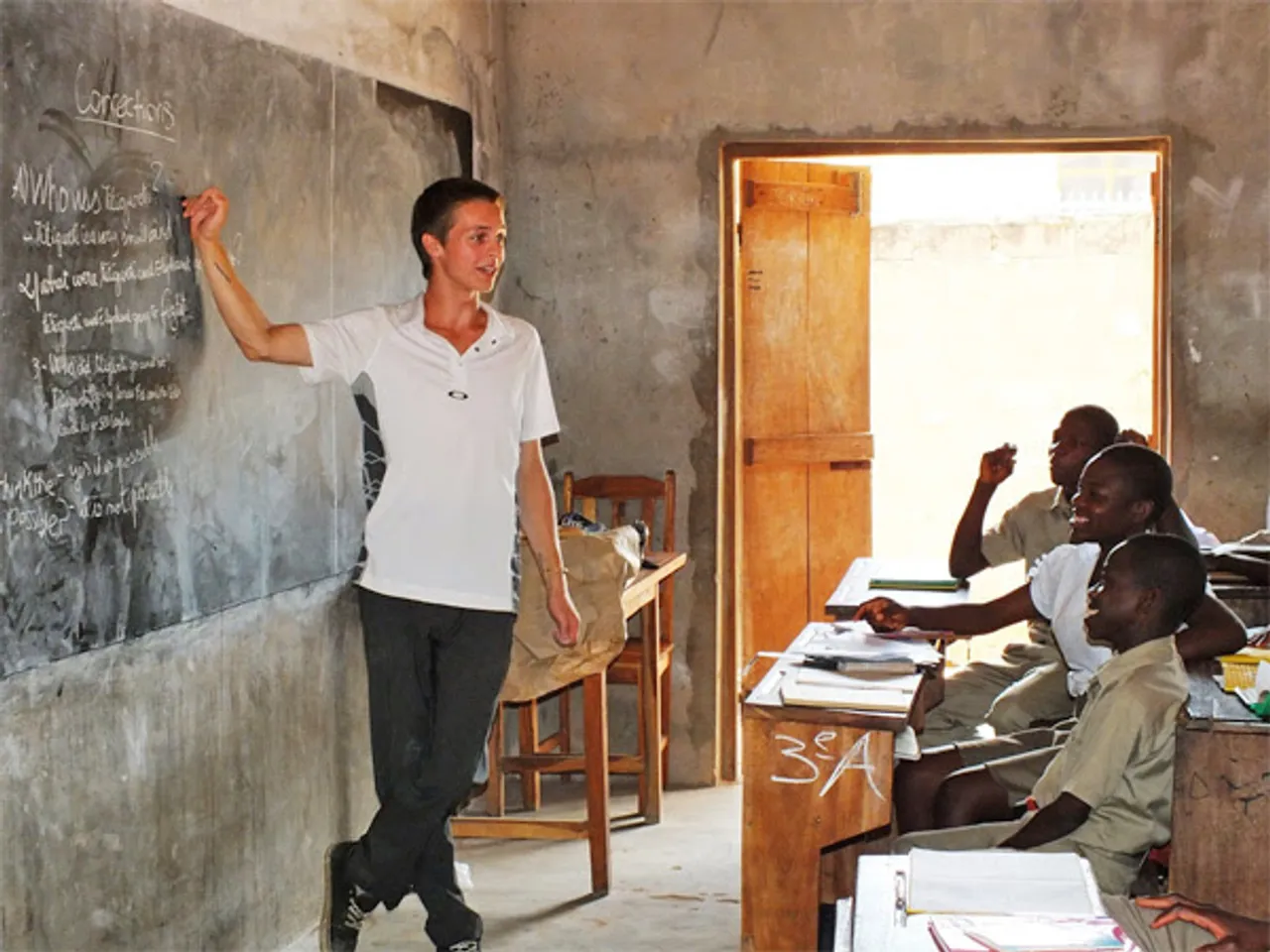 NEW YORK (2 December, 2015): This Saturday, the world will celebrate International Volunteer Day, a UN initiative highlighting the incredible impact of volunteerism on economic and sustainable development across the globe since 1985. Thirty years on, more and more individuals are looking to become part of the volunteer community every year and use their time, energy, and skills to contribute. Projects Abroad a leading international volunteer organization, has been providing volunteers with the opportunity to do so for more than 20 years. With the help of thousands of dedicated volunteers, the organization has had an enormously positive effect on communities abroad.
"Sustainable development is the ultimate goal of many of our projects," comments Alejandra Estrada Guzman, a Program Advisor for Projects Abroad USA. "It is important to us as an organization that the work our volunteers do is geared toward giving individuals in developing countries the skills and education they need to build better lives for themselves. Each project we facilitate takes this into account and focuses on long-term impact. We could not do this without volunteers and so International Volunteer Day is the perfect opportunity to recognize the magnitude of their contributions."
A group of Microfinance interns run a training session for local participants at the project in Phnom Penh, Cambodia
Education is a key component of sustainable economic development, and the projects that emphasize this best are the Microfinance and Teaching Projects that Projects Abroad offers. To date, more than 300 schools, language centers, and other organizations have benefitted from the influence of Teaching volunteers. Projects Abroad is especially proud of the Teaching Project in Peru, where the organization has partnered with the Peruvian Ministry of Education to implement a relevant English curriculum in rural areas. In addition to helping children throughout the year, volunteers also hold a workshop with local teachers during the school break from January to March. This training, which is supported by the government, has been wildly successful year after year and local teachers appreciate the opportunity to improve their English and learn new teaching techniques.
The first Microfinance Project was started in Senegal in 2012, where volunteers work as interns to help Talibés (older street children) become entrepreneurs and start their own businesses. The success of this project paved the way for similar programs to launch in Tanzania, Ghana, and, most recently, Cambodia. Through intensive training sessions and providing useful business advice, Projects Abroad Microfinance interns are making a significant difference to the individuals and vulnerable groups striving to achieve economic independence. As Jake, a Social Entrepreneurship student who interned in Tanzania, shares: "As a Microfinance intern, I was more than just an observer. I was an important and vital part to the livelihoods of the women we worked with."
Projects Abroad celebrates and appreciates the efforts and commitment of volunteers on all its projects and on International Volunteer Day 2015, the organization is thankful for the impact of all its past, present, and future volunteers and interns on sustainable development.
For more information about volunteering and interning abroad with Projects Abroad, please visit www.projects-abroad.org/volunteer-projects.
Projects Abroad was founded in 1992 by Dr. Peter Slowe, a geography professor, as a program for students to travel and work while on break from full-time study. The program had its genesis in post-USSR Romania, where students were given the chance to teach conversational English. After a few years just sending volunteers to Eastern Europe for teaching, the company expanded to sending volunteers of all ages around the world on a wide range of projects.
Projects Abroad is a global leader in short-term international volunteer programs with projects in 30 countries and recruitment offices in the UK, Australia, Canada, Denmark, Finland, France, Germany, Ireland, Italy, Japan, Holland, Hong Kong, Norway, Poland, South Africa, South Korea, Sweden and the United States.
For details on volunteering abroad, visit Projects Abroad's web site at www.projects-abroad.org.
Re-published from
MySocialGoodNews.com
as part of CSRlive's collaboration with
Your Mark On The World