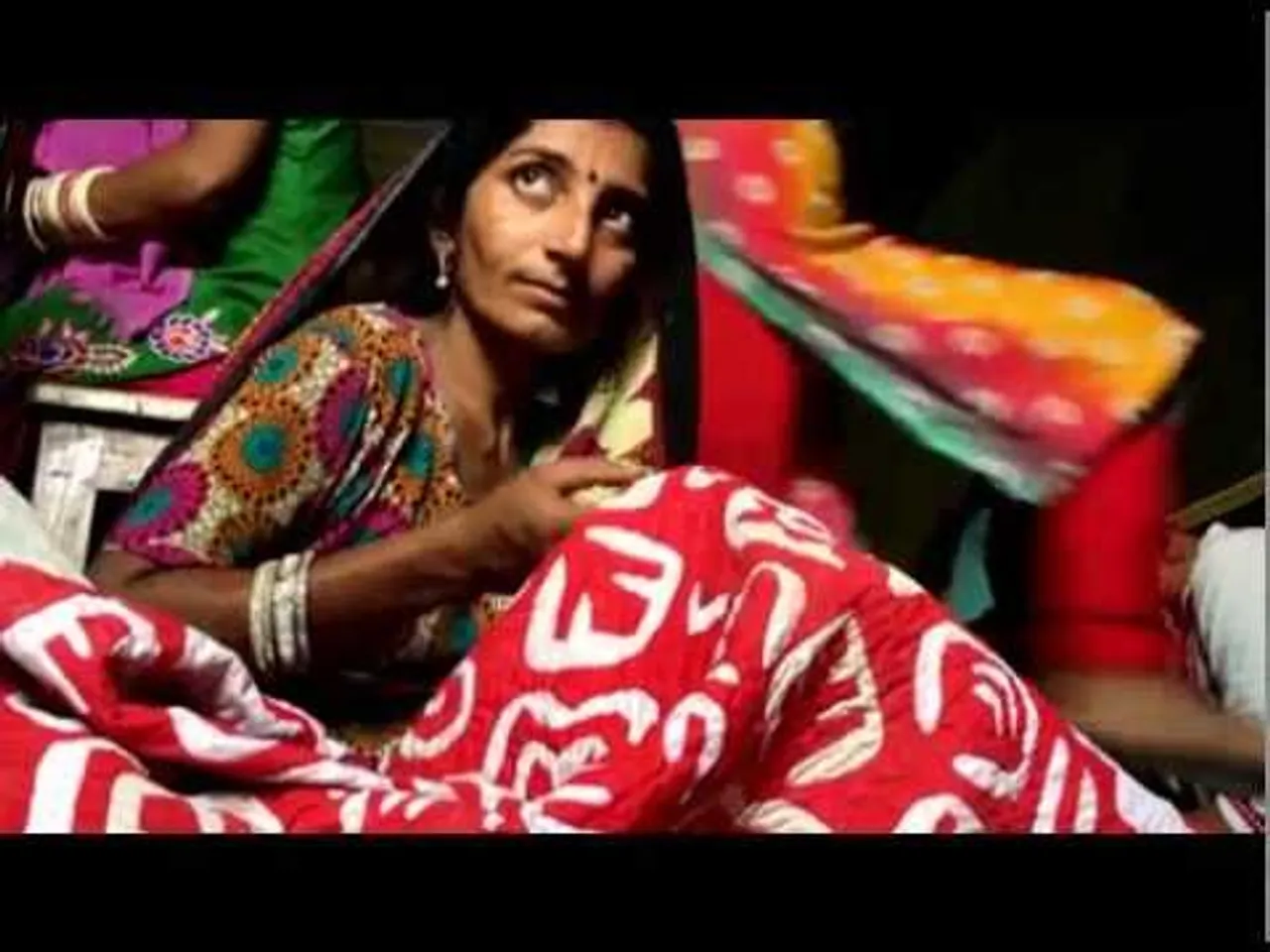 Here's how your CSR funding can support training of women artisans and ensure their well being by providing higher wages, medical benefits, financial education and good work conditions.
This cause is featured on Fund My Project as part of
CSRlive.in
's collaboration with
BitGiving.com
Project by: INDHA
Location:
 Gurgaon
Category:
Eligible CSR activity as per Companies Act 2013, Schedule VII
(ii) promoting education, including special education and employment enhancing vocation skills especially among ...women, ...and livelihood enhancement projects; (iii)  promoting gender equality, empowering women,..
Funding required:
INR 1.5 Lac
Here's what Apurva has to say about this project.
The story of INDHA goes back to 1996, when a Foundation called Literacy India was established a non-for profit organization, with the objective of empowering underprivileged children and women and making them self-sufficient.
Literacy India has endeavored to meet this objective through imparting education and developing a platform for the underprivileged children to achieve a variety of skills in performing arts, science, technology and vocation, giving the children basic human values, dignity of labor, self-belief and dreams with an ultimate goal of enabling them to support themselves and their families.
INDHA was born out of LITERACY INDIA, with a distinctly felt need to attain self sufficiency and sustainability as well as scale for their projects, specially with respect to Project Karigari – aimed at developing the Skills for artisans specially UNDERSERVED WOMEN from several VILLAGES of Haryana & Later expanded with Literacy India across 11 states.
The need for Indha arose when women trained under Karigari found it difficult to support themselves financially due to restrictions imposed upon them regarding moving out of the village to find work. In 200, production centers were set up in the villages of Daulatabad, Sarai and Bajghera to facilitate them in supporting themselves.
Unlike private companies in the handicraft sector that align themselves with skilled workers, as an organization, Literacy India and Indha, invest in the training of artisans and in ensuring their well being by providing higher wages, medical benefits, financial education and good work conditions.
Indha (www.indha.in) & Literacy India ( www.literacyindia.org): A unique partnership joined together with an umbilical cord Together, they create a complete eco-system promoting a RISK FREE Micro Entrepreneurship business Model for Village Level Artisans. Under INDHA beautiful items in Furnishing, Bags, Recycled Paper and its Products are produced along with several other accessories.INDHA as a social business not only tapped the traditional craft talent amongst the women , but also trained women & honed their talent to showcase to the world in the form of several products.
WHAT WE NEED
'INDHA: helps to improve the status of women in society by providing them with livelihood options through vocational training in the areas, based on beneficiaries' preferences and aptitude. It is specially created for upliftment of women and girls for skill training and economic empowerment. Community survey is conducted to enroll the beneficiaries at the project locations. 
INDHA worked on the building the reservoir of skills followed by design & marketing with the end vision of generating work for these 350 women in the team.These women are single parents, Young Adults managing their families & struggling to make ends meet.INDHA has become their home a place where they love to come and work.Most of these artisans are semi literate therefore lot goes in training them new products & specially on teaching quality control.Its not Pity , Its dignity they demand & People love & buy their product .These are
1. All Sorts of Bags in Fabric like Silk, Jute, Recycled Material & Paper.
2. Furnishing Items
3. All kinds of Embroidery , Applique Work &Quilting
4. Accessories of all kinds
5. Recycle Paper Manufacturing ( Medium Scale)
6. Recycle Paper Products
7. Several forms of Patchwork
8. Bamboo & Banana Fibre Items
9. Tribal Artwork Using Natural Dyes on Utility Items mainly by Tribal Women Artisans.
There was an urgent need to complete our training on having to set up our own "BLOCK PRINTING UNIT" in Village Bajghera, Gurgaon with a group of unemployed women who had been desperately trying to make ends meet and having no skill to sustain.
About Block Printing
The traditional process of hand block printing on textiles, with rich natural colors, has been practiced in Rajasthan for several decades. Block printing has been passed down for generations within families and communities. The 'recipes' for the traditional plant-based dyes are developed within each family and kept alive through several generations. The colors are dependent on the vegetables used, skill and knowledge of the trainers.. Plan is to SET UP   a new women centric Unit to  produce BLOCK PRINTED Stoles, Fabric & Paper Bags , thereby they not only add to the range of INDHA products but also become proud INDHA ARTISAN.
 LAST ONE DECADE
"For those who appreciate traditional skills, genuine Hand made products, created, not procured , INDHA offers hundreds of unique designs, few in numbers, to create exclusivity, and which generate a living for skilled, but marginalized women, helping them to dare to dream once again."  
Highly Skilled INDHA artisans  are now  able to supply its products to Tupperware, Encore & several corporates.Besides this INDHA- Flee Market, Exhibitions online & offline has helped the improve overall brand –INDHA image & finding special place in the consumer`s heart.Flipcart, Snapdeal, Craftsvilla & FAIR-TRADE have showcased INDHA ARTISAN `s work & sold it on their platform as well.
Unique selling position: 
One product – One woman
Proven social impact per piece – each product is created by a know person and it's history and it's artisan is known.
Genuine handmade
Artisan to customer direct link
Indha Quality Assurance
In house chain – from self procurement to artisan training to design to production.
How these Funds will be used
Want to Fund this Project?
Visit BitGiving.com
here
 and support the cause.
Looking for funding?
If you have a social project that's high on innovation and impact, but running low on financial fuel, do write in to Nidhi Singh at nidhi@csrlive.in with your proposal, and we'll feature it on FUND MY PROJECT.