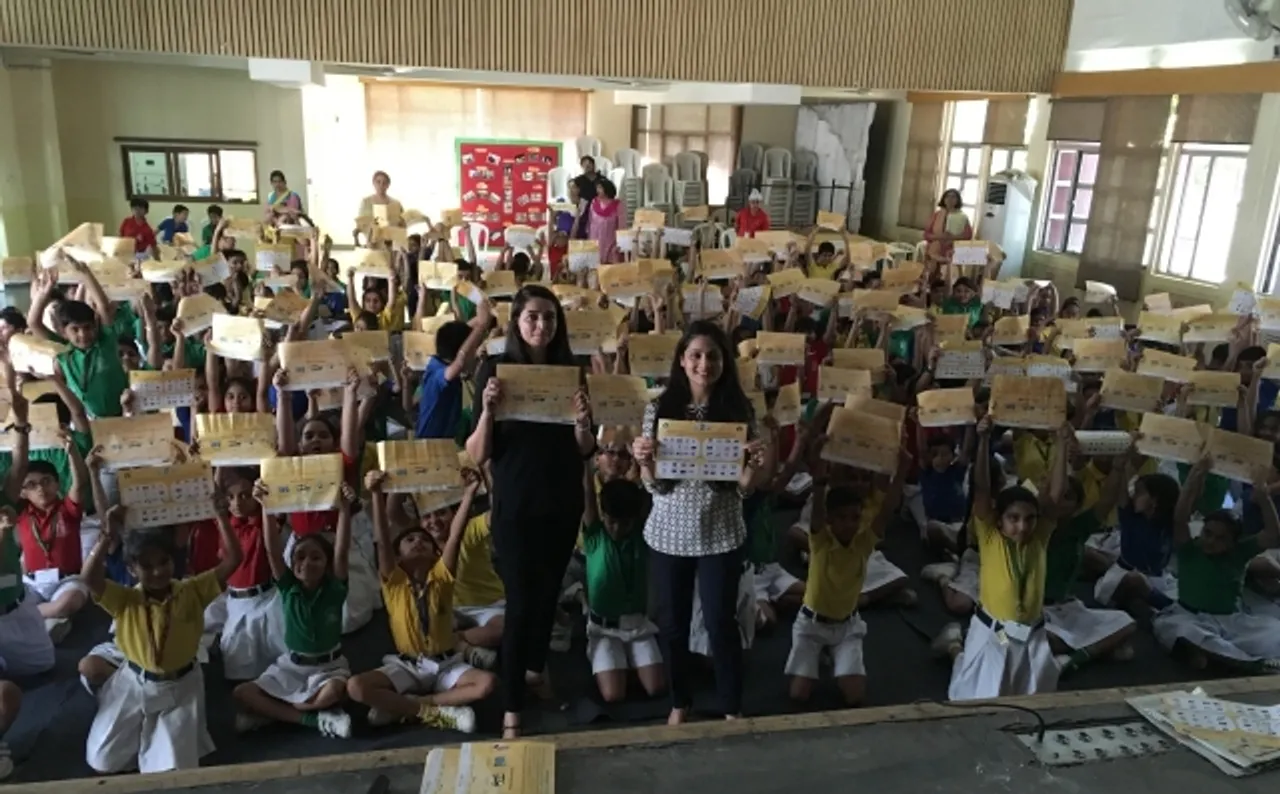 New Delhi (April 22, 2016): POM POM Recycling initiated a Recyclable Collection Drive this Earth Day aimed at teaching kids how to sort different kind of material as per recyclability by letting them bring 1 recyclable material from their home every day for a month to school.  Also, the focus would be on reducing the initial waste and using things in a proper way, being more considerate while using material like paper and plastic. All the proceeds from this recycling act would be put back towards some kind of social initiatives from the school side, forming a sort of chain reaction.
POM POM, is a web based recycling platform that helps in the disposal of recyclable waste in a responsible manner at your doorstep, while paying you the best possible price for the same. The start up Company has conducted Recycling Workshops in over 10 schools in Delhi now. The focus is to be an impact driven company that educates students to start recycling and segregation at source from their school as well as homes. And this should not be a one -time activity: POM POM wants this to be a part of the student culture and a value they are instilled with from childhood.POM POM wants to change the way people look at their waste: A shift in perception from waste to raw material. Even if you have a small credit card receipt, a tetrapak, a cereal cover or a shampoo bottle at home, Pom Pom wants a child to collect this for recycling and not trash it.
Deepak Sethi, Co-Founder - POM POM Recycling explains, "These small efforts can make huge differences in the world. We never notice this,  but a  little coke can which is made of aluminum can save enough energy to run your television set for 3 hours uninterrupted or recycling about a ton of paper can save around 17 full grown trees from being chopped for the rising demand of paper. So there is certainly a cost and effort involved in doing the same but it still should not stop you from doing it, considering the present situation we have all around us. Resources are really very scarce and to save it for our future generation, what better than training them for all this. This is the main reason why we thought of training students, their learning capabilities are fastest and they are the ones who hold decision power at our homes. Then why not?"
A fine example of same values being imparted to young ones would be from Far-East Island Nation Japan which has always been a hygiene conscious country. They keep their home space, public space and even the toilets shining more than anything you can imagine. To imbibe the same in every Japanese person, all the kids in school are supposed to clear toilets once a week, it does not matter even if you are prime-minister's or king's clan. You would still be treated as a common school kid and would do the very same job.  POM POM believes that this is the sort of training children need to love not just the land they are living on but also respect the nature and the scarce resources.
Some of the schools associated with this Recycling Drive are DPS Vasant Vihar, Indian School & Ambience Public School where workshops have also been done.