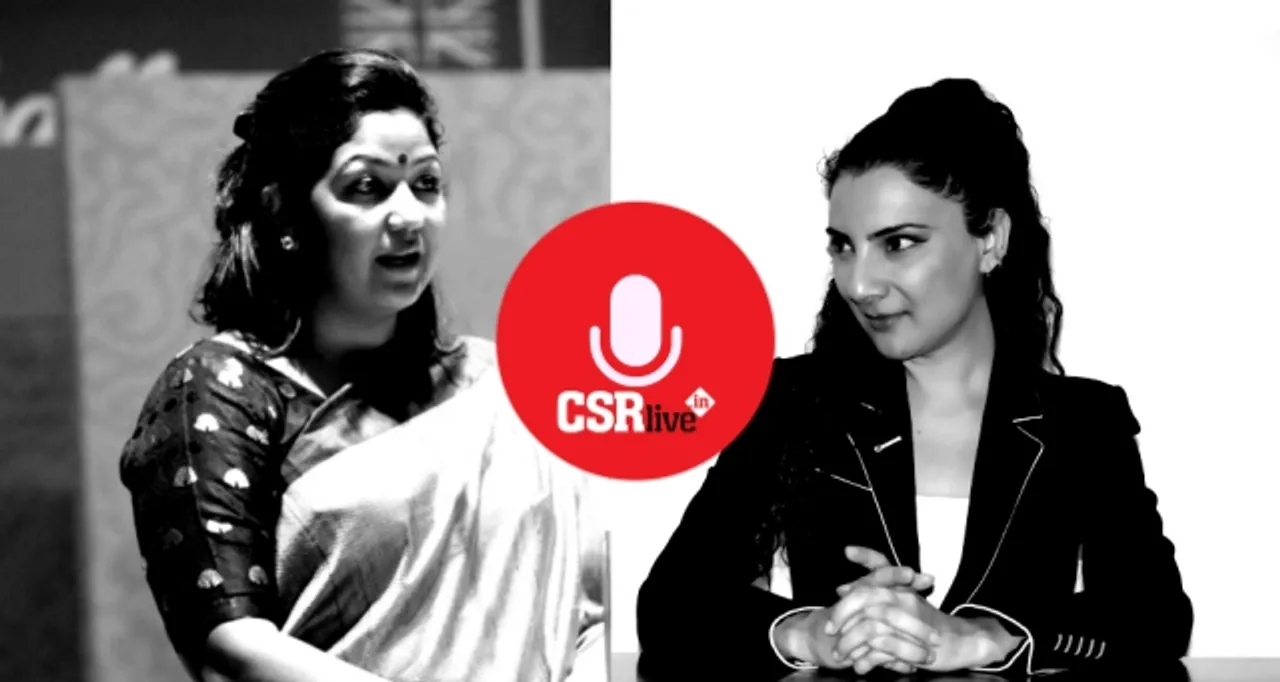 Sweta Rawat, Chairperson, The Hans Foundation talks to Nidhi Singh, Executive Editor, CSRlive.in about:
Scroll down to listen to the PODCAST now. Or click the CSRlive PODCAST button.
The genesis of The Hans foundation and it's scope of work in India - working in collaboration with NGOs to create ability & sustainability
Bringing Co Founder Manoj Bhargava's Billions In Change project to India via The Hans Foundation
What makes an ideal NGO partner
Challenges faced while working at the grassroots level
She also shares the Foundation's systemic mode of operation and measures undertaken for successful implementation of projects.
https://soundcloud.com/csrlive/podcasts-sweta-rawat-interview