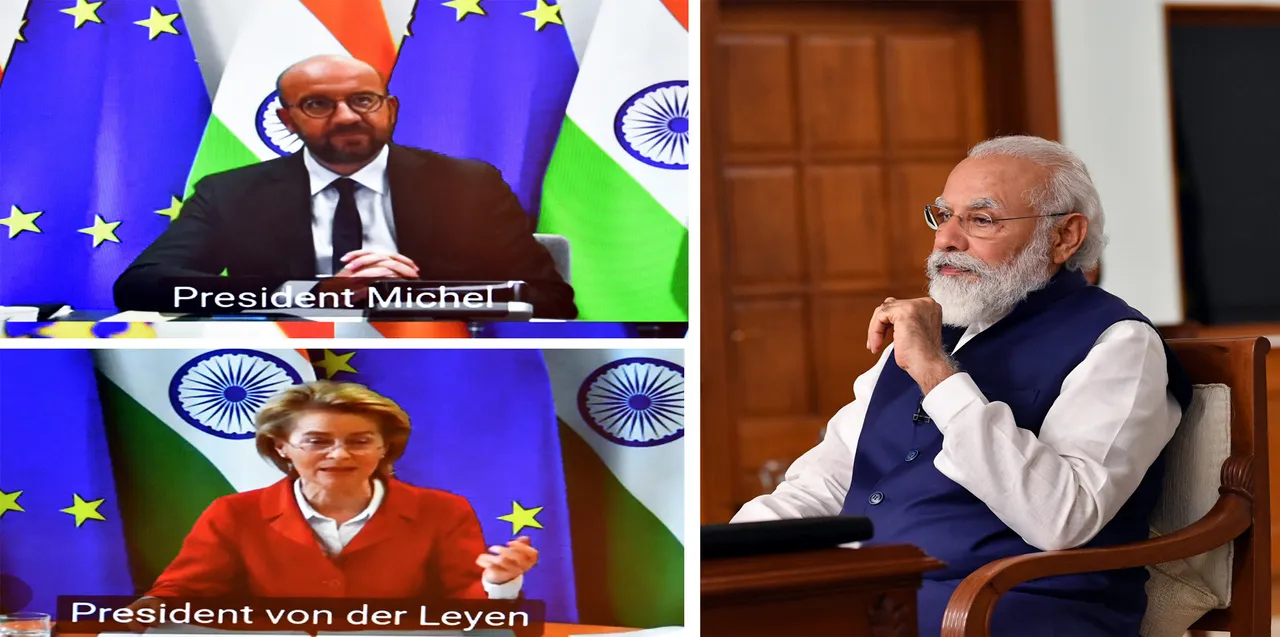 Even while the COVID-19 pandemic has made the world a more selfish place driven the natural instinct of survival first, the ideas of co-creation, peaceful co-existence, and natural partnerships have been tested and tried all around the globe. Perhaps, challenging Darwin's theory of "Survival of the fittest"
Addressing the 15th India-EU summit, earlier this week, Prime Minister Narendra Modi, said there is a need for more cooperation among democratic nations to deal with economic problems.
The EU was represented at the summit by European Council President Charles Michel and European Commission President Ursula von der Leyen. The summit was scheduled to happen earlier this year but was postponed due to coronavirus pandemic and is being held virtually.
Living in almost complete isolation for the last 3 and half months, after the lockdown which started on March the 24th, just a week after the proverbial "hides of march". Many and much of my experiences, learnings, and life skills have been put to test, like never before. And this is not only about me, I have spoken to family, friends, and acquaintances from all across the world and everyone seems to be in some kind exploratory mode, not to survive but carry on with their day to day routine.
On the economic front, the pandemic has eroded billions of dollars in earnings, revenues, and profit in companies of all shapes and sizes, across the globe.
The Coalition, an amalgamation of some of the best creative minds from across the country who collaborate, inspire and fuel the next wave of creative trends went completely digital and brought together entrepreneurs, artists, content writers and anyone else with a strong creative streak, for two days of interactive workshops and panel discussions. Something which I haven't heard of before, as creative minds are more possessive about their ideas than their girlfriends.
Meanwhile addressing the EU Summit Modi further said "After COVID-19, new economic problems emerged globally. For this, we feel the need for more cooperation among democratic nations. Today, both the health and prosperity of our citizens are facing challenges. There are different types of pressures on the rules-based international order. Thus, the India-EU partnership can play an important role in economic reconstruction, and in building human-centric globalisation," he said.
And even before Modi said this, an Indian Regtech company, which itself has been under tremendous pressure due the pandemic made the most unheard-of proposition to provide free software for reporting and compliance to distressed European companies absolutely free. The value of the offering would be around a whopping 20 million Euro or 1700 crore rupees.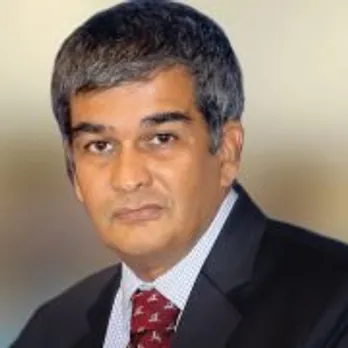 The founder and CEO of IRIS Business services S. Swaminathan, in a letter to the prime minister wrote, "You have always pointed out to us that the world is one family or 'Vasudaiva Kutumbakam'. The EU has helped us in times of this pandemic. But then Europe too is gripped by the economic crisis. We believe that our move will strengthen your hands in boosting India's image globally as a trustworthy and reliable partner. We are calling it  "IndiaCares" initiative".
We are just beginning to see the economic impact of the COVID-19, which is most certainly going to take years to recover and resurrect. However, in the meantime, we will also see many such examples of sharing of resources and value co-creation, locally as well as globally.
I am sure, as Google CEO Sunder Pichai rightly said, like all the other global crisis, COVID-19 will in more than one way be the defining factor for new ideas, new initiatives, new partnerships, and new thought process. Perhaps, a renewed outlook for economic and social relationships.
---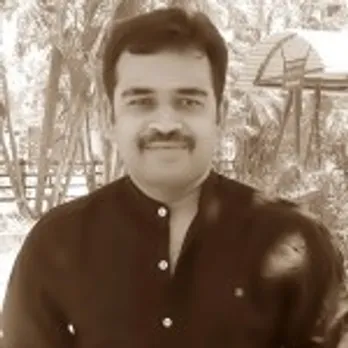 Kanhaiya Singh is a senior Indian Journalist and Editor-In-Chief of CSRLive.in, having interests in politics, economy & sustainability. He has worked with prominent news organizations like CNN-NEWS18, CNBC-TV18 & NewsX in various capacities.