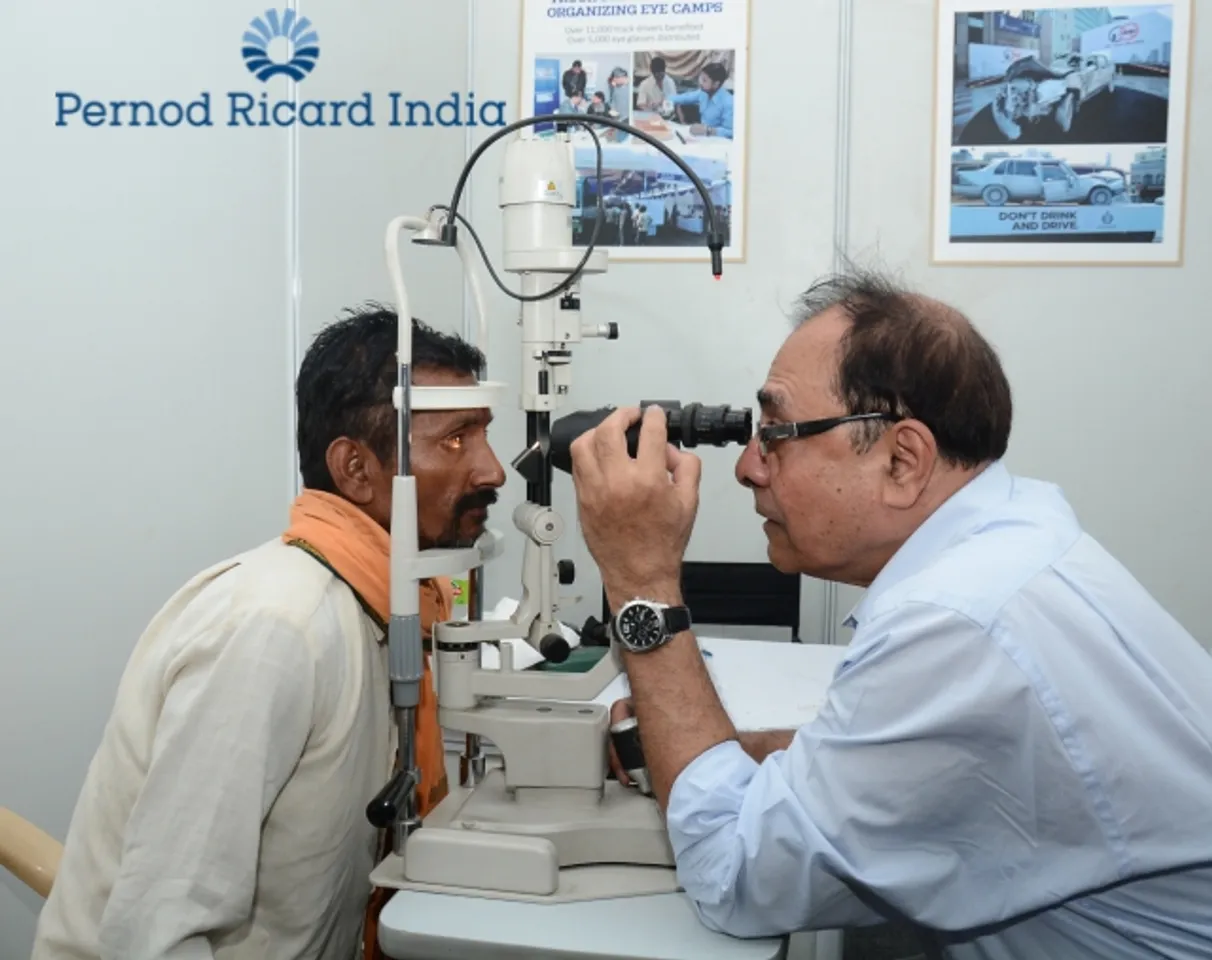 New Delhi (May 13, 2016): To enhance Road Safety, Pernod Ricard India organized a  two day eye and general health checkup camp as part of its CSR initiative. The free health checkup camp was held on 13 and 14 May 2016 at ICD CONCOR Administrative building, Tughalakabad, New Delhi for the benefit of the truck drivers in the area.
During this initiative at Tughlakabad, truck drivers availed the benefits of free eye, dental and health check-ups along with doctor's consultation. Pernod Ricard India also provided the help of a specialized team of doctors and latest equipment that will assess their eyesight, dental and general health condition. Drivers with weak eyesight were also provided free spectacles along with counseling on regular eye check-ups.
Till date, the company has organized 14 health camps in Haryana, Rajasthan, Himachal Pradesh, Uttar Pradesh, Punjab and Maharashtra earlier where more than 11,000 truck drivers across cities benefitted and distributed more than 5,000 free eye glasses to improve their vision.
Sunil Duggal, Head CSR, Pernod Ricard India, said, "We at Pernod Ricard India firmly believe in responsible drinking, road safety and a healthy lifestyle for the benefit of the community. To enhance the essence of the message, the company distributed a specially crafted photo frame with the message 'Ghar vapas jaldi aayen, Peekar gadi na chalayen'.The truck drivers were encouraged to put these photo frames with a photo of their family on the dash-board of their trucks to act as a constant reminder to be cautious for the sake of their responsibility towards their family."