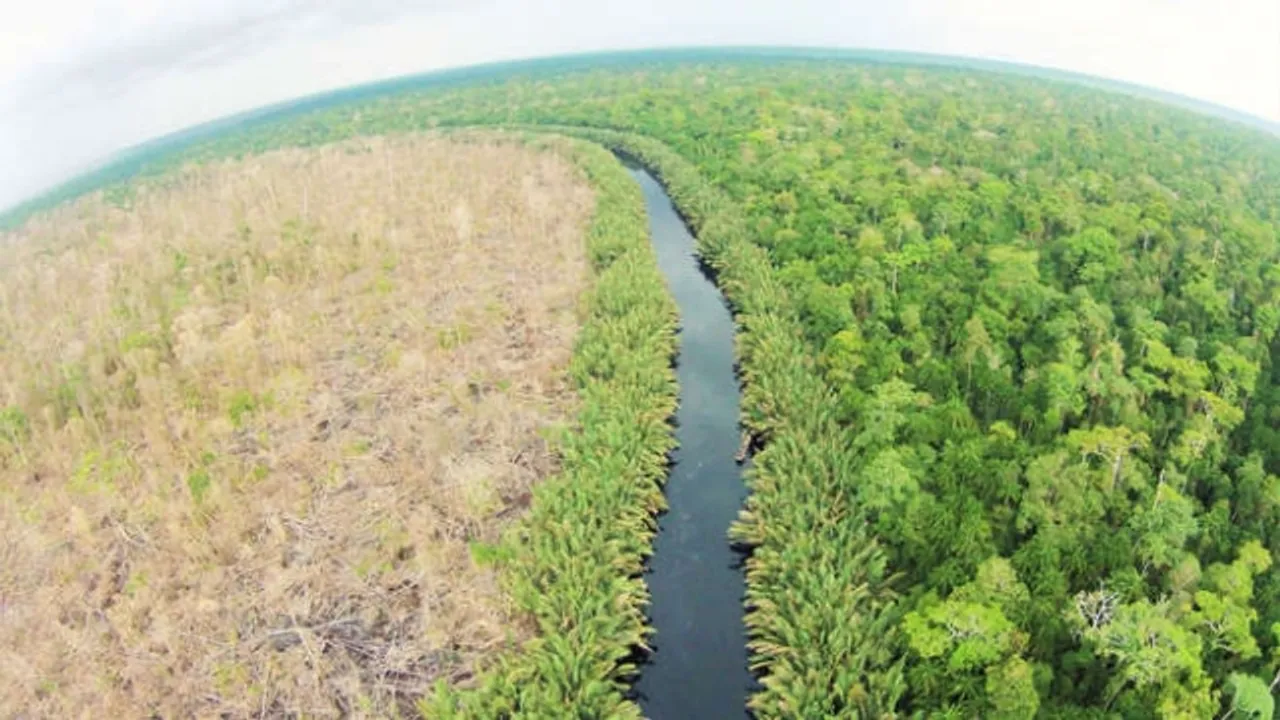 A new report from international conservation charity ZSL (Zoological Society of London) has revealed that many of the world's largest palm oil producers are failing to publicly disclose their total land holdings, leaving these areas vulnerable to irreversible damage and potential wildlife habitat loss.
ZSL's analysis – Hidden Land, Hidden Risks – conducted by its specialist SPOTT team (Sustainable Palm Oil Transparency Toolkit), found that many companies frequently report on the areas of planted land they hold, rather than the total land under their management.
This misreporting potentially excludes vast areas of land at environmental and social risk – such as undeveloped land that, if converted into plantations in the future, could be at risk of environmental damage, including deforestation.
Unreported areas could also include infrastructure areas (e.g. roads) where negative impacts must be mitigated, or areas set aside for the conservation of Critically Endangered forest species such as Sumatran tigers (Panthera tigris sumatrae) and orangutan (Pongo abelii), where positive impacts must be demonstrated.
Transparent reporting on these 'landbanks' is regarded as a fundamental cornerstone for palm oil growers in demonstrating their sustainability commitment.
ZSL's SPOTT palm oil manager Izabela Delabre, said: "Comprehensive reporting on land holdings is essential for ensuring greater accountability in the palm oil sector. Producers can't manage what they can't measure.
"While some companies are failing to disclose this information publicly through platforms such as the Roundtable on Sustainable Palm Oil (RSPO), some may even lack accurate figures on their holdings.
"We're working to address this situation by working with companies to understand the discrepancies in their reporting, but there is also a need for certification standards to provide clear definitions and procedures that encourage consistent reporting."
Palm oil plantations are currently estimated to cover up to 27 million hectares worldwide – equivalent to the total size of New Zealand – and of the 50 producers assessed by SPOTT, many have shown evidence of increasing the transparency of their operations in recent years.
However, ZSL's study identifies that more than half of these companies have published inconsistent figures across their annual reports, sustainability reports and/or corporate websites, potentially leaving nearly one million hectares either currently unaccounted for or being used for unclear purposes.
39 of the 50 companies assessed by SPOTT are RSPO members, and are obliged to disclose land holdings as part of their Annual Communications of Progress (ACOP) reports. The RSPO is currently reforming the ACOP process, and ZSL is also calling for the use of standardised definitions for the types of areas covered in company landbank to help reduce discrepancies.
To support ZSL's international conservation efforts, and to find out more information about ZSL's efforts to support sustainable palm oil production, visit www.zsl.org
Source: 
MySocialGoodNews.com
as part of CSRlive's collaboration with 
Your Mark On The World