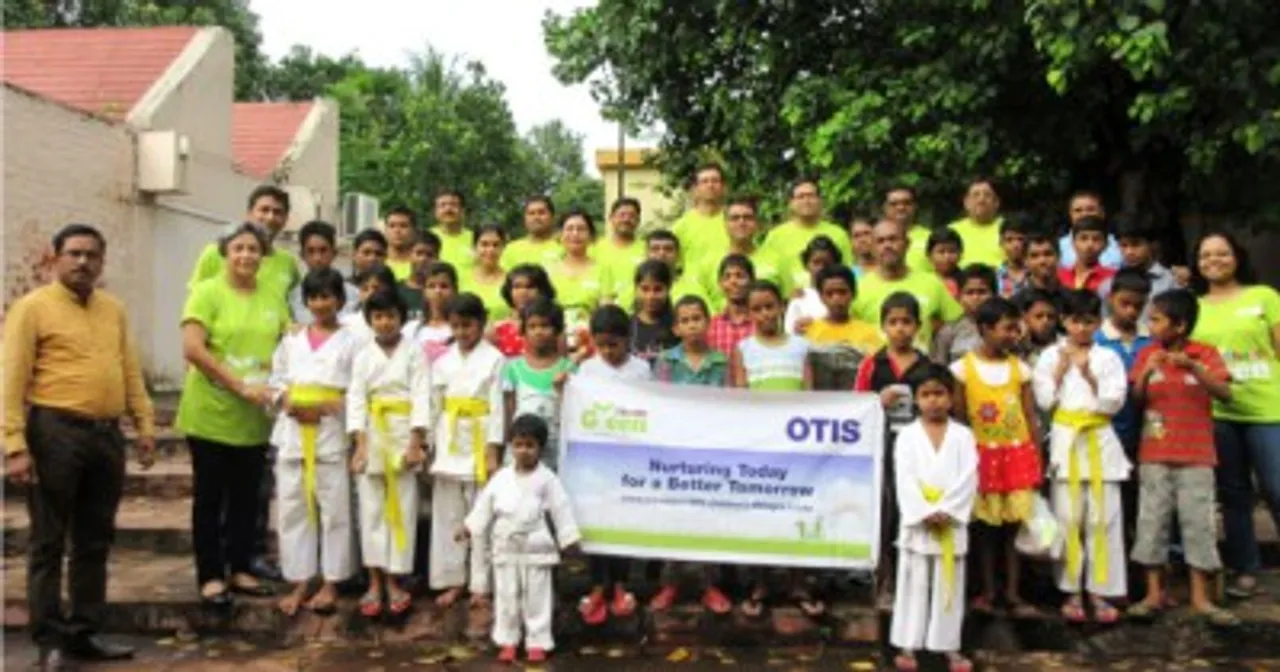 Mumbai (November 7, 2017): Since 2015, Otis India has supported SOS Children's Villages of India and in that time donated funds to provide quality education to nearly 1,800 parentless children in 25 SOS Children's villages spread across India. Otis' support for SOS Children's Villages is part of the United Technologies Green Shoots corporate social responsibility initiative.
"Under the UTC Green Shoots programme, we get the opportunity to come together and do something for a larger good," said Sebi Joseph, President, Otis India. "We believe everyone emerges a winner from engaging in such a programme. It is a great feeling for us, knowing that we at Otis are supporting the future generation."
Green Shoots is an employee-driven volunteer program in Asia to support primary-age children in underprivileged rural areas. Launched by United Technologies in 2011, it encourages employees to donate time and goods to help create a better learning environment for underserved children. As part of Otis' sponsorship, employees from Otis recently visited the SOS Children's Villages to meet and interact with the children.
"We were very delighted to have volunteers from Otis visiting us," said Anuja Bansal, Secretary General, SOS Children's Villages of India. "We appreciate the time and effort employees put into visiting our Villages and curating programs that help develop a bond with the children. It strengthens our resolve toward improving lives of once parentless and abandoned children under our care. This support gives us a big push towards empowering the SOS Children with quality education".
Since its launch, more than 5,600 United Technologies employees have volunteered in the Green Shoots program. The program has covered more than 230 primary schools throughout Asia including those in China, India, Vietnam, Thailand, Malaysia, Singapore, Korea and Indonesia and has benefitted more than 41,000 children.