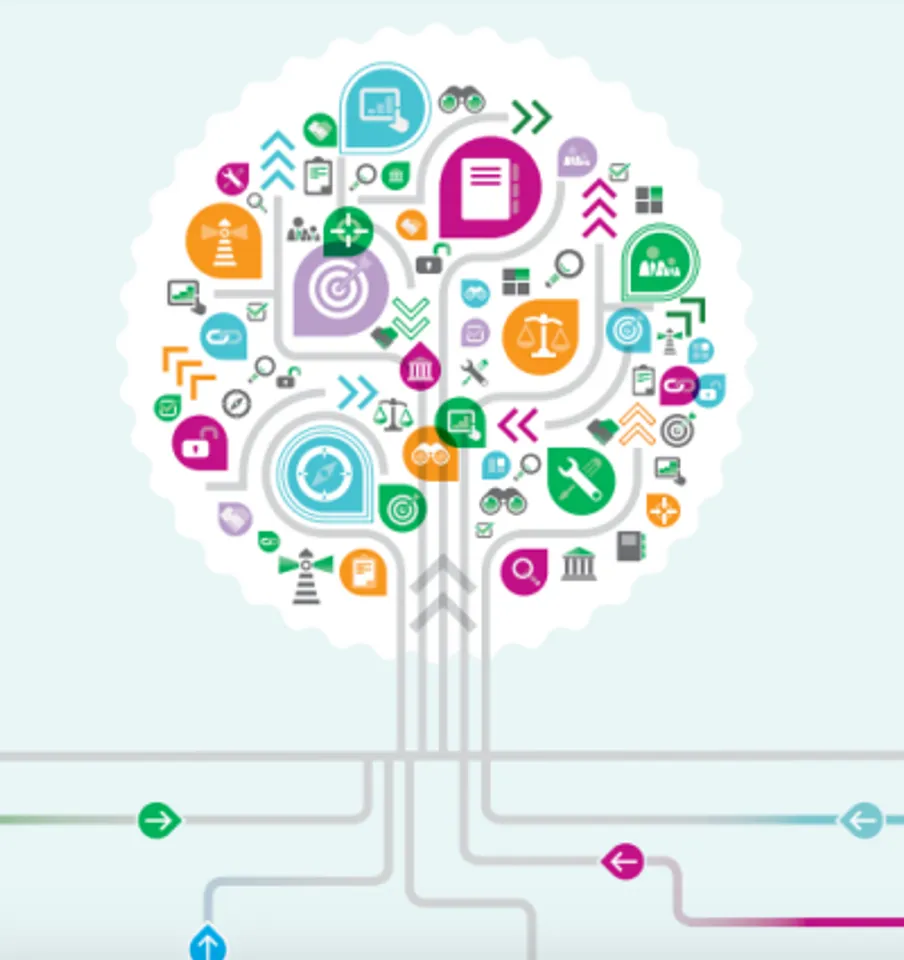 Geneva (October 4, 2016): One year after the launch of the Sustainable Development Goals (SDGs), the 2016 edition of Reporting matters, by the World Business Council for Sustainable Development (WBCSD) and consultants Radley Yeldar – points to positive progress by many of the world's leading companies to integrate the goals into their business.
Spanning 163 world-leading companies from more than 20 sectors and 35 countries, Reporting matters is the outcome of the fourth review of the WBCSD members' sustainability and integrated reports. The publication showcases inspirational examples of good practice that can be shared among members and provides insights into how progressive companies have started communicating on the SDGs and integrating the Goals into their respective strategies.
The 2016 edition of Reporting matters shows that nearly a third of WBCSD members are already communicating on the SDGs in their corporate non-financial reporting. This is a welcome and encouraging development that is likely to increase year-on-year.
Reporting matters 2016 also shows continuous improvement in sustainability reporting by leading private sector entities. Since the first edition in 2013, 76% of companies have improved their overall reporting and 40% of companies have improved their materiality disclosures<1>.
Key findings from Reporting matters 2016:
Nearly a third of companies (50 total) communicate on the new Sustainable Development Goals (SDGs) in their report – and 10 companies state that they use the SDG Compass to take action on the SDGs.
76% of companies have improved their overall score in our benchmark compared to baseline year 2013; 40% of companies have improved their materiality disclosures.
42% of organizations take a "digital first" approach to reporting by putting comprehensive sustainability information on the company's website or a standalone microsite linked from the main website.
28% of companies in our research combined their financial and non-financial reporting into annual reports or self-declared integrated reports.
4 integrated reports are ranked among the top 10 reports, indicating the effectiveness and quality of integrated reports when done well.
The Global Reporting Initiative (GRI) guidelines are still the most widely used, with 80% of reporters in our research using the G4 guidelines.
Peter Bakker, CEO and President, WBCSD, said: "Mainstream non-financial reporting continues to gain momentum, and businesses that address sustainability challenges in their daily operations will be rewarded in the long run. Simply put, more sustainable companies will be more successful".
Ben Richards, Consulting Director at Radley Yeldar, said: "The report paints a positive picture of corporate non-financial reporting. The findings also suggest we're seeing more sophisticated digital approaches, with companies seeing the potential of digital platforms in helping to connect financial and non-financial information to tell one joined-up story."
WBCSD is working with its member companies and partners to provide business with the necessary tools that will influence investment decision-making to reward more sustainable companies. The global launch of the Natural Capital Protocol has added an important building block towards the meaningful disclosure of non-financial impacts and benefits.
<1> Reports are assessed against a predefined set of criteria of a tried and tested methodology that is aligned with reporting frameworks, guidelines and requirements.
Source: 
MySocialGoodNews.com
as part of CSRlive's collaboration with
Your Mark On The World