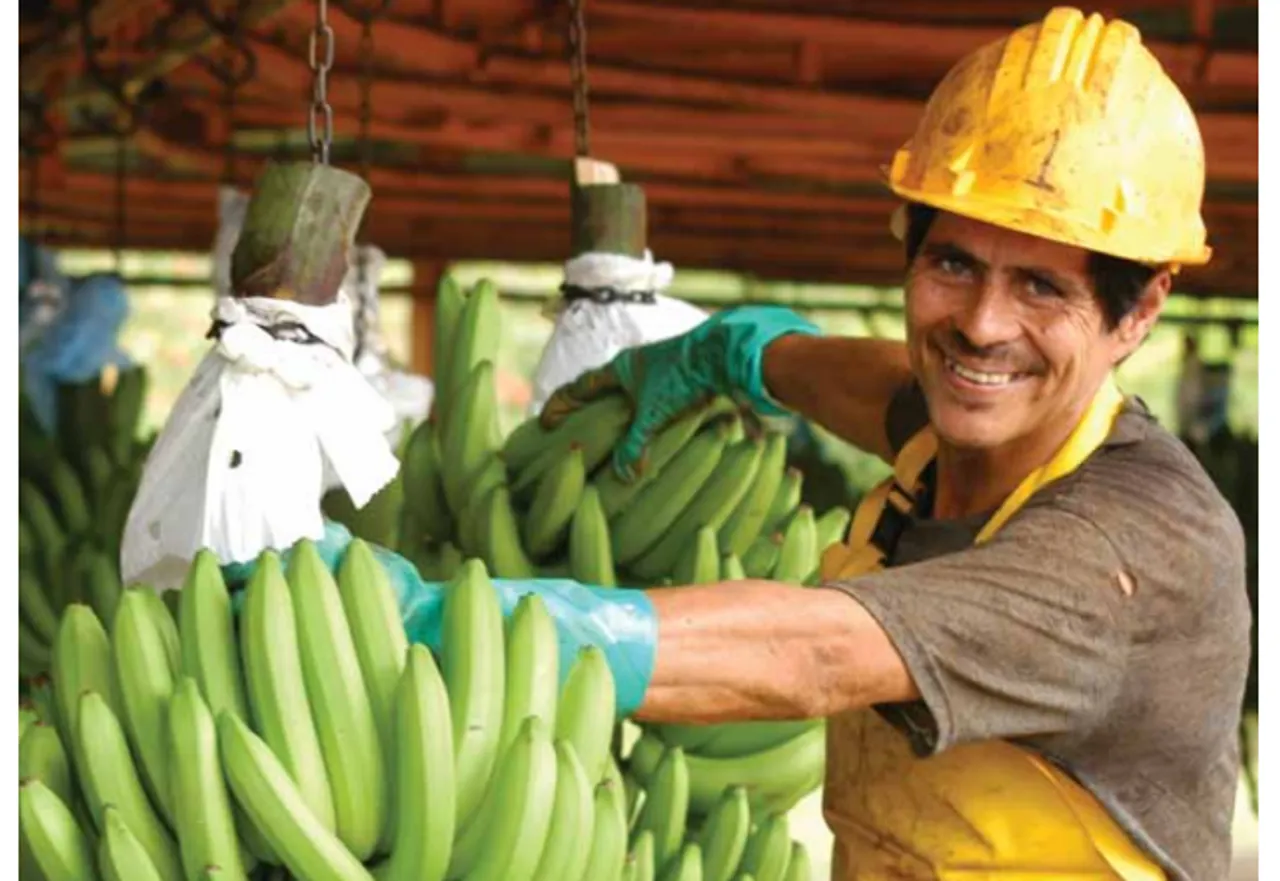 Supply chains of multinational businesses and public enterprises with extensive supplier networks are complex and dynamic. Decisions internal to an organization - like water consumption, energy use, trash management, etc are easily signed off and implemented whereas those impacting supply chains need to be looked into and addressed very differently. Why do we care: Simply because supply chain transparency and traceability are gaining immense currency and if you're caught on the wrong side, the damage to reputation and potential financial liability can be enormous. There is a never ending list of global corporations like Apple, Walmart, Target, Tesco that have been facing the ire of customers, investors and governments due to unwarranted incidents in their supply chains.
The result is that sustainable procurement practices and overall sustainable supply chains are getting renewed attention. It would be fair to state that a substantial part of the credit should go to organizations such as the CDP (formerly Carbon Disclosure Project) and Global Reporting Initiative (GRI) for sharpening focus on the sustainability of supply chains.
The problem: Current supply chain sustainability practices in most corporations do not focus on continuously improving sustainability performance of various players but rather limit it to some basic certifications and compliances. Transparency and communication are lacking. The key question for most supply chain or sustainability managers is: Are my suppliers "compliant" to my organizations "sustainable procurement guidelines"? This basic compliance screening to labour, environment and human rights laws is completed while on-boarding vendors and then periodically reviewed. Its key limitations are that
It assumes "one guideline suits all"
Little attention paid to training or capacity building
There is no incentive for suppliers to think beyond "compliance"
Need for an alternative approach: one that is based on continuous Accurate Mapping, Assessment, Engagement, Monitoring & Sharing. Here is what it entails
Let's start by mapping, initial assessment & communicating expectations: Most of us would think that corporations and public enterprises are clear about who supplies what to their geographically spread manufacturing and distribution networks. That is really not the case as supply chains become complex and large the linkages become fuzzy. There is need to inventory suppliers, identify the most significant environmental and social challenges they have, and prioritize efforts with suppliers. A 501 Jeans needs fabrics, sewing thread, rivets, zippers, tags, packaging materials, etc for its assembly. The assembly unit's further needs a large number of raw materials and machineries to function and then comes the wash units and the often cross border logistics between the various units and so on – beginning to look complex. Lets simplify this in two steps: 1) Map your complex supply chain and pinpoint potential risk areas, and 2) Get started with a comprehensive analysis of environmental, social and governance parameters of the organization's key suppliers. This should be a) customized based on industry and geography, b) highlight key risks and action plan to deal with these, c) generate key sustainability performance data and finally d) be benchmarked against industry peers
Communicating expectations through a supplier code of conduct is a critical step in involving suppliers in your sustainability efforts. Focusing on sustainability within your supply chain is a great way to communicate corporate values and culture to your suppliers and customers.
Many resources and tools are available, like the United Nations Global Compact publication, "Supply Chain Sustainability — A Practical Guide for Continuous Improvement", has guidelines and tips for writing and adopting a successful supplier code of conduct. A new tool developed by the Global Environmental Management Initiative (GEMI) helps companies prioritize where in their organization's value chain they may have opportunities to improve supply chain sustainability.
Engagement, training & capacity building: Most organizations fail to effectively engage with their supplier base on sustainability matters. It is imperative that continuous discussion are held to highlight expectations and gaps in sustainability performance and more Importantly a mutually agreed plan of action to mitigate potential risk is put in place.
Training & capacity building is a critical step in improving sustainability and driving behavioural changes throughout your supply chain. An effective way to transfer knowledge across the supply chain is to leverage the best practices and case studies from top performing suppliers at annual vendor conferences, via online training modules and through capacity building campaigns. This leads to recognition of supplier efforts and also highlights the benefits to all stakeholders.
Monitoring to drive performance improvements: Once supplier baseline performance is understood, an audit program can measure performance improvement over time. Be prepared to act on the findings by developing and executing corrective action plans by clearly communicating the results and your expectations to suppliers, developing a capacity-building program and, if necessary, terminating suppliers if non-compliance persists. Most companies fail in taking strong action against non-compliant supply partners.
Assessments and audits paired with incentive programs that reward sustainability efforts have a greater ability to drive sustainability performance. Encouraging transparency and selecting or awarding more business to suppliers with stronger sustainability performance can be very effective in driving improvement.
Interestingly, some industries have developed common auditing and assessment tools. For example, the Sustainable Apparel Coalition developed the Higg Index, a performance assessment tool for the apparel and footwear industries. The Electronic Industry Citizenship Coalition has developed the validated audit process that covers both social and environmental performance. Chemical companies have formed a joint initiative called Together for Sustainability (TfS), with the mission of developing and implementing a global supplier engagement program that assesses and improves sustainability sourcing practices.
Sharing: Sustainability performance evaluation reports most often gather dust in corporate offices. Sharing performance reports of suppliers and also their peer group in a common forum is a great way to engage and promote transparency. Best practices need to be rewarded and week links need to supported towards improvement.
Its time that sustainability and supply chain practitioners ask themselves: has my organizations journey towards truly sustainable supply chains over the past 5-10 years been a meaningful one? Or would I refer to it more as a "compliant" one?
After working for various MNC's for 20+ years as a supply chain specialist Raminder Chowdhary changed tracks and set up One Earth Foundation – an NGO focusing on conservation of natural eco-systems, preservation of ancient wisdom and environmental education. A regular speaker on various regional and national forums promoting the need for higher levels of corporate participation in social and environmental issues facing us today-Raminder holds Master's Degrees in Economics and Business Admn. He has successfully implemented projects in the sectors of TK & TCE preservation, special needs groups, livelihood challenges for indigenous communities, water, large scale forest and lakes stewardship drives and engaging students in various ecological initiatives.