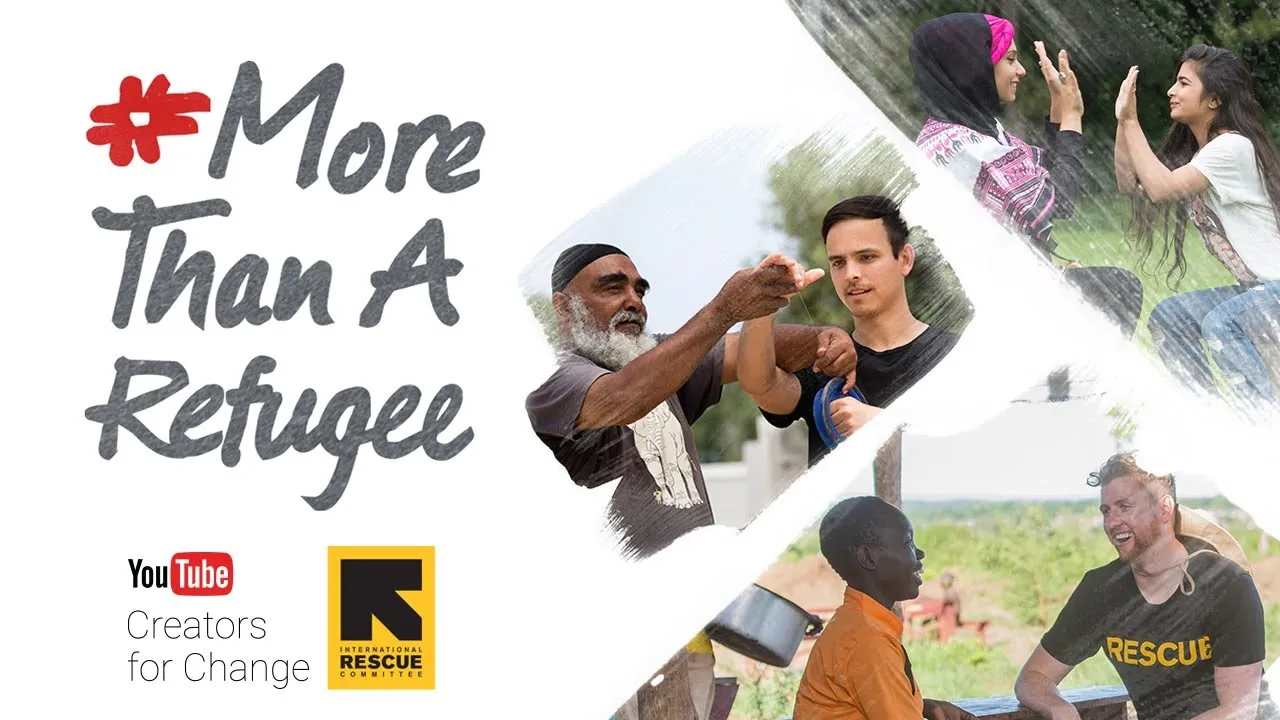 According to the latest figures, more than 65.6 million people last year were forced to flee their homes because of crisis and disaster. This World Refugee Day, the International Rescue Committee (IRC) and YouTube's Creators for Change program have joined seven YouTube stars to help raise awareness of refugee stories through a series of new YouTube videos. These #MoreThanARefugee videos are designed to help put names, faces and real stories to the people behind the staggering statistics and to help people around the world understand who refugees are and why they are displaced from their home countries.
Over the past weeks, seven YouTube Creators including Mama Bee from Eh Bee Family, Tyler Oakley, Jouelzy, Fly with Haifa, Francis Maxwell of The Young Turks, Suli Breaks, and Greg and Mitch from ASAPScience traveled to Jordan, Serbia, Uganda, Greece, and a couple of cities in the US to meet refugees and film video collaborations to help share their personal stories. Africa, Europe, the Middle East and the United States. Combined, these YouTube stars have over 21 million subscribers who regularly tune in to watch their content, and their new videos are now available on YouTube here.
Each video will have a donation card enabled on it, which will allow people watching to contribute funds to help support the IRC's ongoing on-ground support work. As part of this collaboration, YouTube and Google.org have pledged up to match up to $500,000 of these donations.
"When we see refugees as people first, we are able to replace fear with recognition and hope," said David Miliband, IRC president and CEO. "Our YouTube partnership allows us to introduce refugees in a distinctly deeper and personal way while reaching millions of people who otherwise may have remained unengaged."
"We're proud to partner with the International Rescue Committee to support their work and help raise awareness of refugee experiences around the world. We're also humbled to be a platform where refugees and creators alike can share their personal stories through video, and in doing so, help create empathy for the brave people who are experiencing life as a refugee," said Danielle Tiedt, Chief Marketing Officer, YouTube.
The IRC encourages everyone to show their support of refugees by using #MoreThanARefugee and #StandwithRefugees on social media posts today.
Source:
MySocialGoodNews.com
as part of CSRlive's collaboration with 
Your Mark On The World