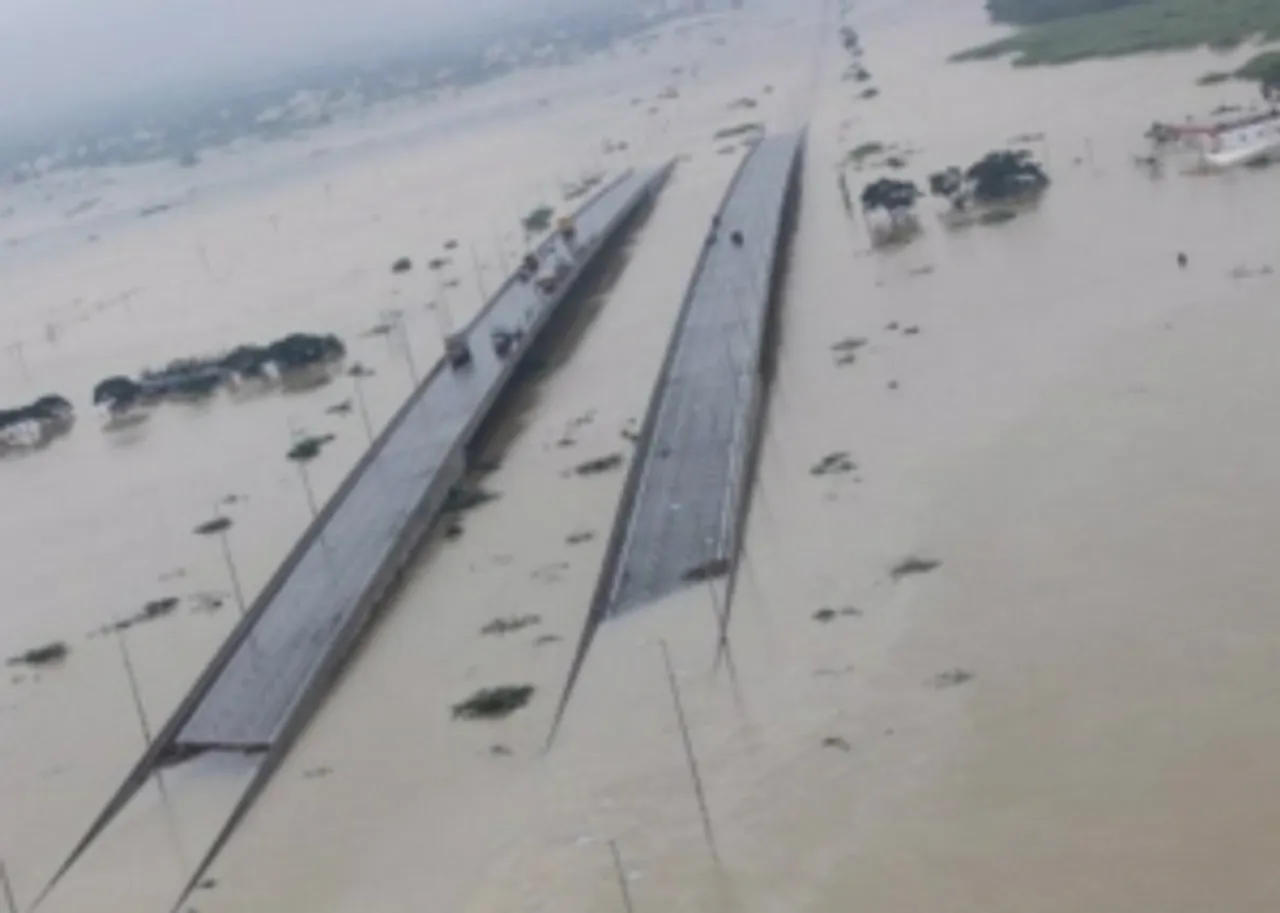 Help is pouring in for the residents of flood hit Tamil Nadu with India Inc contributing to relief efforts. Walmart and its philanthropic unit Walmart Foundation have committed Rs 1 crore towards relief efforts for flood victims in Chennai and other parts of Tamil Nadu.
BookASmile, a social initiative by BookMyShow, has tied up with two NGOs, Valamaana Tamizhagam and Rapid Response, to extend support to the victims of the Chennai flood.  'BookASmile for Chennai' has been mobilized with the purpose of providing aid to these NGOs, that are helping citizens of Chennai in the space of rescue, relief, rehabilitation & supply of essential supplies such as medicine & food.
Cognizant recently announced a commitment of $40 million (Rs 260 crore) to help residents, its employees and business partners in Chennai, India, with relief and rehabilitation in the aftermath of recent flooding. Employing more than 60,000 people in Chennai with 11 facilities, the company will take a multi-pronged approach to support relief and longer-term rehabilitation measures in the city including immediate and longer-term recovery needs of its employees and business partners. Cognizant also plans to sponsor and fund additional initiatives through Cognizant Foundation, which spearheads the company's corporate social responsibility initiatives in India, and Cognizant Outreach, the company's employee-led, grassroots volunteering program.
TVS, Hyundai, SBI and others have been getting directly facilitating the collection and distribution relief material.Other Companies are planning to contribute to the disaster relief fund and helping stranded employees by offering free transportation, flexi work schedules.
TVS distributed over 1 lakh food packets and 50 tonnes of food and has dedicated 100 employees to responding to distress calls from company employees, and their near and dear ones stuck in inaccessible neighbourhoods. The company's vehicles are being used to transport flood materials and rescue affected people. Boats are also being used in coordination with police as required. Food packets have been distributed to families in low lying areas of Korattur, SIDCO Nagar, Villivakkam, Ambathur, Kolathur, National Disaster Response Force relief shelter at Mogapre (Velammal School), Aminjikarai, Arumbakkam, MMDA, and National Disaster Response Force relief shelter at Kotturpuram (Housing Board).
Hyundai Motor India Limited (HMIL), has handed over 11,000 food packets to the flood-relief teams set-up by the Govt of Tamil Nadu through their CSR arm HMIF. Air Force Personnel operating from Tambaram Air Base air-dropped the food packets in flooded areas. Young Key Koo, MD, HMIL and Vinayagam G, President, United Union of Hyundai Employees along with HMIF team members and HMIL volunteers, visited Vengadu & Nemily villages in Sriperumbudur and distributed essential items like clothing for an entire family including blankets, towels and 20 litre water cans. Next these items will also be distributed in the villages of Perinjampakkam, Ottankaranai and Thathanur along with utensils and provisions to sustain the families for 10 days. The relief measures planned till December 14 will benefit 1,000 families in the most affected villages. HMIF will also conduct a complete sanitization campaign for these villages once the flood water recedes including- cleaning up of the villages with tractors, mosquito fogging, spraying of bleaching powder, etc.
Meanwhile HDFC, ICICI and State Bank of India (SBI) have announced penalty waiver on home loan EMIs for Chennai customers.